Zooming Dogecoin Prices Have #Dogearmy Giddy: 5 Funny DOGE Tweets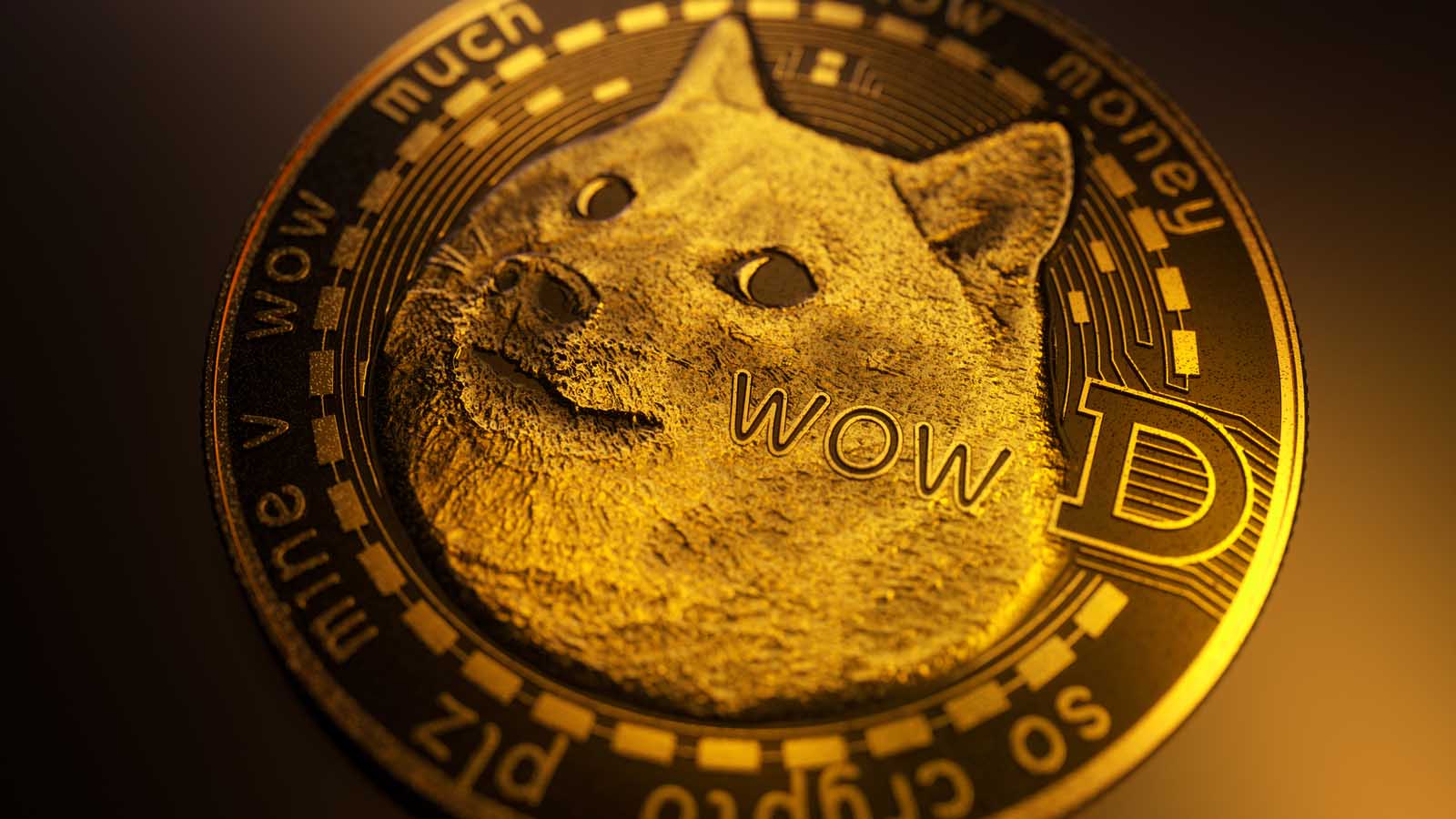 Dogecoin (CCC:DOGE-USD) is rocketing higher today as the meme cryptocurrency's army boosts it higher all while sharing memes on social media.
The price of DOGE is running higher this morning with it up roughly 52.1% as of this writing, which puts it past the 10-cent milestone. This actually has it leading a pack of cryptocurrencies that are on the rise today. Crypto investors can learn more about that at this link.
Dogecoin may have started out as a meme back in 2013 but it's been gaining traction of late. The rise of meme stocks earlier this year led to an interest in the cryptocurrency from similar-minded investors. As a result, the price of Dogecoin has jumped roughly 2,614% since the start of the year.
So what's behind the latest boost to DOGE? It all comes down to the Tesla (NASDAQ:TSLA) CEO Elon Musk Tweeting about the cryptocurrency. The #Dogearmy loves Musk's Tweets and often sends the price of DOGE higher anytime he makes even the slightest reference to the meme digital asset.
Case in point. This Tweet.
— Elon Musk (@elonmusk) April 14, 2021
Musk doesn't even directly mention DOGE in this Tweet. Nor does he give any kind of positive statement that would encourage the #Dogearmy to start a run of the shares. No matter the case, other lovers of the Shiba Inu-inspired cryptocurrency are also taking to Twitter to join in on the fun with jokes and memes.
Let's take a look at some of the funniest Tweets that members of the #Dogearmy are sending out this morning.
Somebody now,after selling #DOGE at 0.06 pic.twitter.com/oXHPytKPOM

— #SAFEMOON (@SebRos21) April 14, 2021
LOL I've been holding onto this screenshot since Feb 🤣 it broke .14! #doge #dogecoin #allingoodfun pic.twitter.com/USuiMxowsw

— Meg (@Mev0219) April 14, 2021
I'm your crypto now.#dogecoin #doge pic.twitter.com/dkzyNlEO6A

— BeckytheDoge (@BeckytheD) April 13, 2021
You're gonna need a bigger boat!#dogecoin #Doge #Dogecoins pic.twitter.com/MCT73iwlul

— Just_DogeIt 🐶🪙🚀 (@JustinScerini) April 14, 2021
Congratulations #dogecoin army! 🚀#doge #dogetothemoon pic.twitter.com/NgwsbH91WR

— Official #Dogecoin Updates 🚀 (@Dogecoinupdate) April 14, 2021
Now that we've whetted your appetite with some light-hearted memes and fun, maybe you'd prefer to dive into something a little more serious?
InvestorPlace.com covers a wide variety of cryptocurrencies with loads of regular content to keep up with. A few of the latest examples include new news from Bitcoin (CCC:BTC-USD), Ethereum (CCC:ETH-USD), Voyager Token (CCC:VGX-USD). Crypto investors, or readers that were initially just here for the memes, can take a look at this other news at the links below.
More Crypto News
On the date of publication, William White did not have (either directly or indirectly) any positions in the securities mentioned in this article.

View more information: https://investorplace.com/2021/04/zooming-dogecoin-prices-have-dogearmy-giddy-5-funny-doge-tweets/