WMT Stock: Discount in Walmart Shares Too Compelling to Ignore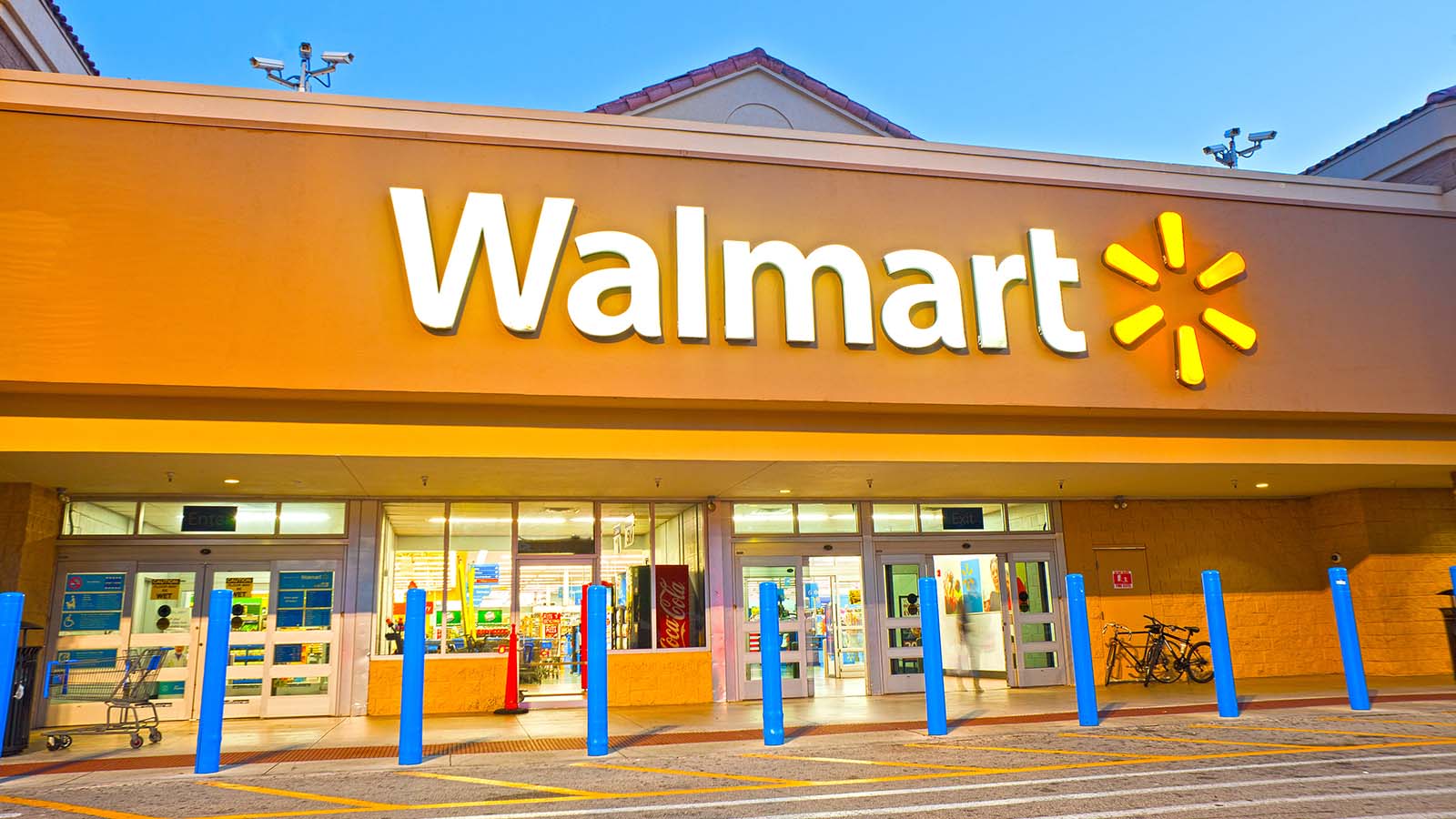 A rare event has transpired for Walmart (NYSE:WMT), and it should have investors swarming. The sultan of staples just fell nearly 20% from its peak, creating quite the compelling long-term buying opportunity. The history of buying during such drawdowns in WMT stock has delivered big gains for those with the wit to recognize it and the will to pull the trigger.
The wisdom of purchasing during fire sales is obvious for the patient investors. As the venerable Warren Buffett said, "you want to be greedy when others are fearful." And nothing says fear like Walmart getting torched -17% while the S&P 500 remains within spitting distance of a new record.
Two Causes of the Pain
There are two likely culprits for Walmart's pain.
First, we've seen heavy rotation out of the stocks that initially led us out of the March pandemic low. Walmart's weakness is being echoed by Costco (NASDAQ:COST), Dollar General (NYSE:DG), and Clorox (NYSE:CLX) in the consumer staples space. All the stay-at-home stocks from Peloton (NASDAQ:PTON) and Zoom Video Communications (NASDAQ:ZM) to Teladoc Health (NYSE:TDOC), Amazon (NASDAQ:AMZN), and DocuSign (NASDAQ:DOCU) have also seen heavy outflows in recent weeks.
Traders ringing the register have replanted their gains elsewhere in financials, industrials, and energy – areas that are more economically sensitive and better poised to benefit from the reopening.
A second reason for WMT stock's tumble was its underwhelming Feb. 18 earnings report. The company missed the Street's estimates and wasn't upbeat enough about its prospects for 2021. You'll recall Walmart's sales ballooned in the wake of the pandemic, as did hopes for its subscription product Walmart+. Investors wanted to see that the momentum was carrying forward, but the company failed to impress. Its share price swooned for 11 straight trading sessions before sellers were finally sated.
With the key narratives driving performance now identified, let's take a closer look at the price chart.
WMT Stock Chart
To begin, I'll admit it's easy to spin a bearish tale if you want to. Start with the daily chart and spout off about how nasty the recent drop was and how prices remain submerged beneath every major moving average. Then, point to the distribution days multiplying after the quarterly report and how it signals that it's more than just a few retail traders fleeing the sinking ship. Finally, describe Wednesday's rally as mere short-covering or a dead-cat bounce that's destined to return to the grave.
But, here's the thing. Every single deep decline over the past five years has been a golden buying opportunity for patient, long-term investors. If you zoom out to the monthly view, you'll see a handful of prior bearish episodes. Each appears nothing more than a multi-month bull retracement pattern to the rising 20-month moving average. In hindsight, they were all optimal entry points for would-be buyers looking for a bargain.
The only question in my mind is how much confirmation you want before putting money to work. Do you favor a potentially lower price but less confirmation? Or do you favor more confirmation, but a worse price?
I prefer to split the difference by doing a bit of both. That is, buy some now, but leave the door open to buying more later – presumably when you have more evidence that the daily trend is turning back up. If you're inclined to use options for your bet, try bull call spreads with longer-term options to give WMT stock plenty of room to stage a turnaround.
The Trade: Buy the Sep $140/$150 bull call for around $2.60.
On the date of publication, Tyler Craig held LONG positions in COST.

For a free trial to the best trading community on the planet and Tyler's current home, click here!
View more information: https://investorplace.com/2021/03/discount-in-walmart-wmt-stock-too-compelling-to-ignore/