With the Endgame in Sight, Investors Should Steer Clear of GME Stock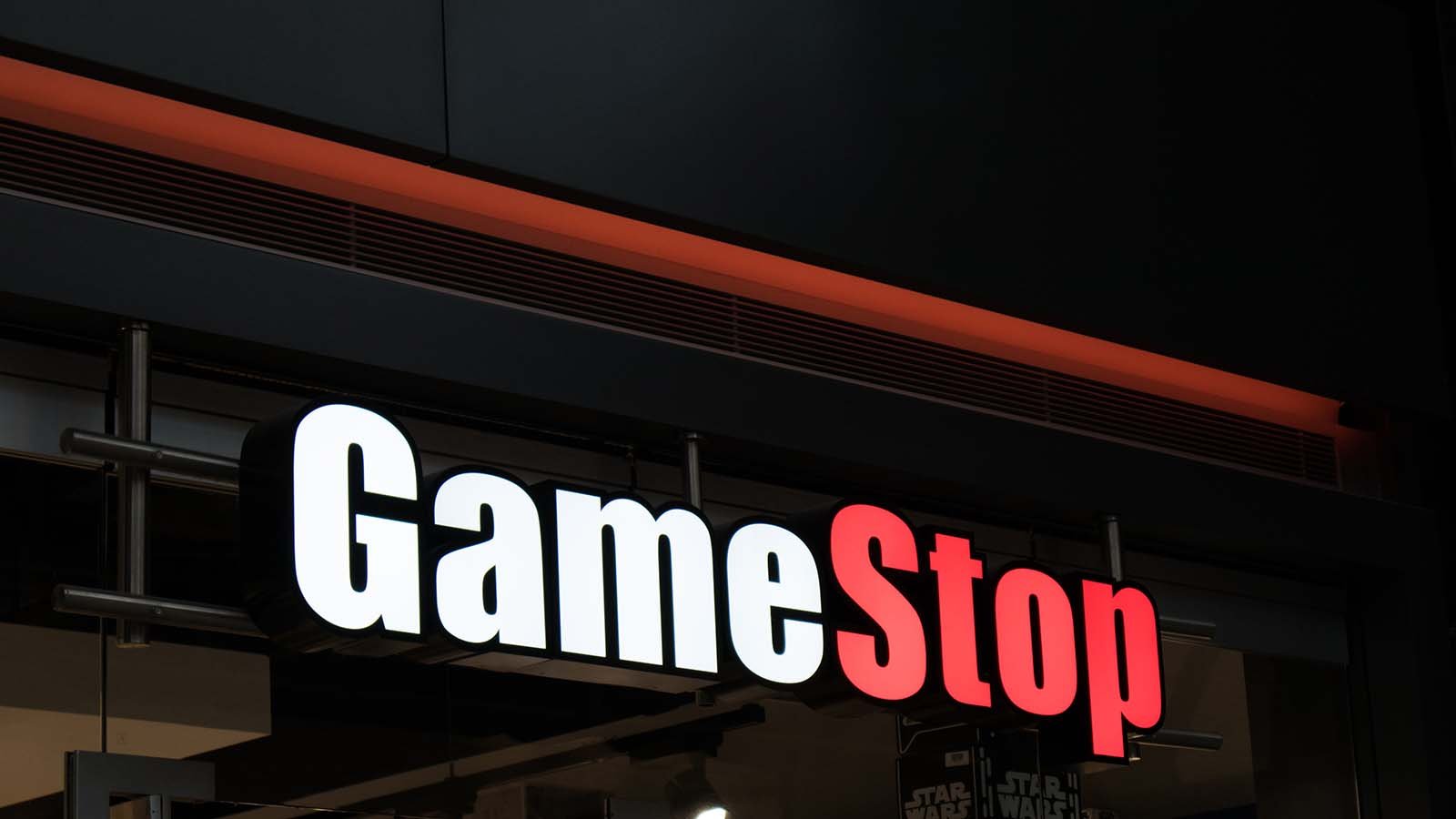 Has the Reddit crowd finally moved on from GameStop (NYSE:GME)stock? It certainly looks that way with GME stock down 14% over the past week and down 26% in the last month.
At $158 a share, the company's share price has fallen nearly 70% from its all-time high of $483.00 reached in January when it was the favorite meme stock of the retail traders who frequent r/WallStreetBets.
Over the past seven months, those traders have executed short squeezes on numerous stocks that Wall Street is betting against, including movie theater chain AMC Entertainment (NYSE:AMC), former smartphone manufacturer BlackBerry (NYSE:BB) and many others.
The current downturn in GameStop's share price comes as the Reddit mob turns its attention to Robinhood Markets (NASDAQ:HOOD), the newly public online brokerage that the traders have used to target one meme stock after another this year.
That Robinhood itself has become a meme stock is supremely ironic and raises the question of whether retail investors are moving on from GameStop for good. If so, where does this leave the brick-and-mortar video game retailer and the shareholders who have hung on throughout the volatility this year?
A Closer Look at GME Stock
To its credit, GameStop is trying to prove that it is more than a meme stock. Ryan Cohen, the recently installed Chair of GameStop, has said that he wants to transform the video game retailer into the "Amazon of gaming."
That's a lofty goal, but one the executives at GameStop feel they can accomplish by moving the company online and focusing on internet-enabled and downloadable video games and moving away from the company's physical store locations around the world.
GameStop wants consumers to be able to buy video games, equipment and accessories online from its website just as they would at Amazon (NASDAQ:AMZN). While that sounds like a solid strategy, getting the company to move online is a massive undertaking.
Still, the company is making changes, opening a 700,000 square foot fulfillment center in York, Pa. to expedite shipping along the U.S. East Coast, and leasing a 530,000 square foot warehouse in Reno to meet distribution needs along the U.S. West Coast.
With these moves, GameStop has doubled its U.S. distribution space in an effort to drive its e-commerce business forward.
New Products
In tandem with the new distribution centers, GameStop is also diversifying and expanding the products it sells. In addition to video games, consoles and related products such as headsets, GameStop has struck a partnership with TV maker Vizio to sell 25 different models of smart TVs and sound bars in its stores and online.
GameStop has also begun selling personal computers (PCs), monitors, gaming tables and chairs and mobile gaming devices. The company says its goal is to grow its addressable market fivefold in the coming years.
The end goal, say GameStop executives, is to compete against consumer electronics retailer Best Buy (NYSE:BBY), which posted $15.4 billion in annual revenues last year from sales of everything from video games and consoles to laptop computers and television sets.
GameStop aims to become an online destination where consumers can get all their gaming equipment and consumer electronics in one place.
The company is also beefing up promotion of its "PowerUp" loyalty rewards program in hopes it will keep consumers coming back and away from rival Best Buy.
Risks Remain
Despite its ambitions and online strategy, risks remain with GameStop. Even at its current price, GME stock is still overvalued. The company's shares trade at more than twice its sales and an astounding 149 times free cash flow.
Having analyzed the company's fundamentals, Wall Street analysts continue to be skeptical of the current share price. The median price target on the stock is currently $37.50, suggesting that they have a further 75% to fall over the coming months.
If the Reddit traders who have been propping up GME stock truly abandon the shares, then an even more dramatic decline could be in store. Additionally, GameStop's online strategy is risky and remains unproven.
In the past 15 months, the company has closed 811 stores. However, it is still saddled with about 3,000 retail outlets in the U.S. and 1,600 stores overseas, many of which are locked into long-term leases that could be expensive to break.
While Cohen has said he wants to replicate the success he has had with online pet retailer Chewy (NYSE:CHWY), that success is by no means guaranteed.
Sell GME Stock
GME stock has come down a lot recently, but it's clear the share price has further to fall. Current shareholders, and investors who have been circling the stock, need to remember that GameStop's share price has been artificially inflated throughout this year by retail traders who executed a short-squeeze on the company.
If those traders are now moving onto HOOD stock or other new, shiny securities that have caught their eye, then GameStop's stock is toast. With the end game in sight, now is not the time to buy shares of GameStop. Stay away.
Disclosure: On the date of publication, Joel Baglole did not have (either directly or indirectly) any positions in the securities mentioned in this article. The opinions expressed in this article are those of the writer, subject to the InvestorPlace.com Publishing Guidelines.
View more information: https://investorplace.com/2021/08/with-the-endgame-in-sight-investors-should-steer-clear-of-gme-stock/