Why SNDL Stock's Parabolic Rise May Not Last for Long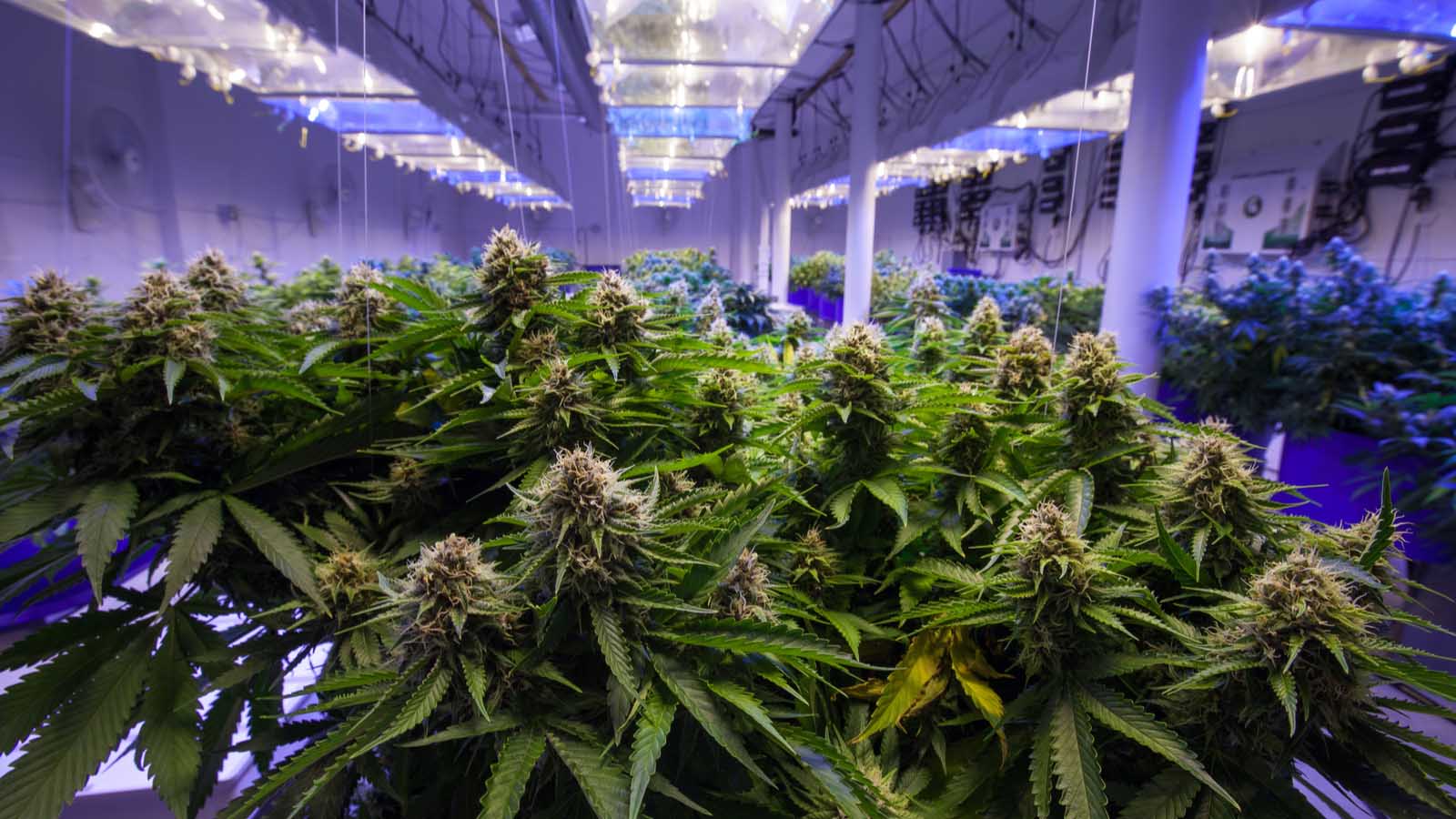 A stock that has been absolutely on fire of late, Sundial Growers (NASDAQ:SNDL) has more than doubled since late January. This is a speculative cannabis company with a broad base of retail investor support underpinning this rise. One of the favorites of the WallStreetBets subreddit, SNDL stock's volatility may not be over any time soon.
However, there are some key risk factors I see with this stock right now. In short, I view Sundial as a speculative penny stock which resembles an options contract on survivability right now. Even after its double-up from Jan. 27, Sundial shares are trading at a 90%-plus discount to the 2019 IPO price.
Let's start with some good news first.
Equity Issuances Broadly Positive
This cannabis producer has issued hundreds of millions of shares since September of last year, taking advantage of this run-up in its share price. This is to be expected, particularly for companies in Sundial's position.
As shares began to spike, Sundial turned on the faucets, adding shares like they were going out of style. With a market capitalization of $1.7 billion at the time of writing, Sundial has approximately 1.5 billion shares outstanding. Investors should keep in mind that as of the company's Sept. 30 filings, only approximately 200 million shares were on the books. This rate of dilution should, at some point, pour some water on this fire. However, the appetite for penny stocks right now appears to have gone from red-hot to white-hot, and retail investors are buying this stock in droves.
In addition to these equity raises, SNDL's convertible debt has been triggered at these higher prices. This has further exacerbated the company's growing share count, and has been a key contributing factor to its seven-fold increase in share count in a few months.
What has culminated from these equity issuances and debt conversions is a company with approximately $600 million in liquidity today with no debt. This is extremely positive for those concerned about the survivability of this company.
Issues with SNDL Stock Maintaining Nasdaq Compliance
Sundial looks like a company that has assuaged liquidity and solvency concerns. However, this is still a stock that is at risk of maintaining its standing with the Nasdaq exchange. Any stock trading below $1 for an extended period of time receives such a notice. Therefore, a reverse stock split is likely on the horizon. Such a move has the potential to viewed in a bearish lens by investors, though the company's listing would be solidified.
This is perhaps more of a minor concern today than a few months ago, given the fact that the company's solvency concerns have seemingly been put to bed.
Not Fundamentally Strong, Or Operating in the U.S.
Two of the real issues I have with companies like SNDL right now are: (1) terrible underlying fundamentals; and (2) a lack of exposure to the U.S. market. Sundial operates entirely within Canada currently. This is also a relatively tiny player with less than $13 million (Canadian) in revenue in the previous quarter. Additionally, this company's revenue growth rate, return on equity, return on assets, operating margin, and net margins are negative and absolutely dismal. Fundamentally, there's really not anything to like about this stock right now.
With the potential for legalization on the horizon, companies like Sundial could expand to the U.S. However, doing so in any sort of reasonable timeline would likely require costly acquisitions. As we've seen Sundial's impressively disastrous recent foray into the U.K. play out, I don't have a ton of confidence SNDL is in a position to acquire its way to competitiveness in the U.S.
There are established players like Curaleaf (OTCMKTS:CURLF) that are absolutely dominating the U.S. market and growing at a rapid pace. Playing catch up with established players holding a head-start and a powerful, vertically-integrated business model with a footprint in almost every State is a difficult game to play.
Conclusion
The turnaround we've seen in SNDL stock in just a few months is absolutely incredible. Retail investors seem to like this "stonk," and indiscriminate buying has saved this company from the brink of collapse. SNDL was a company that had breached its debt covenant and including an "going concern" warning in its Q3 filings last year. Now, this is a company with a war chest, and a valuation that rivals Aurora Cannabis (NYSE:ACB) and HEXO (NYSE:HEXO).
The WSB train has arrived at the station. How long this ride will continue remains to be seen. However, I'd caution investors to consider the downside risks this stock presents before jumping aboard.
On the date of publication, Chris MacDonald did not have (either directly or indirectly) any positions in the securities mentioned in this article.
On Penny Stocks and Low-Volume Stocks: With only the rarest exceptions, InvestorPlace does not publish commentary about companies that have a market cap of less than $100 million or trade less than 100,000 shares each day. That's because these "penny stocks" are frequently the playground for scam artists and market manipulators. If we ever do publish commentary on a low-volume stock that may be affected by our commentary, we demand that InvestorPlace.com's writers disclose this fact and warn readers of the risks. 
Read More: Penny Stocks — How to Profit Without Getting Scammed 
View more information: https://investorplace.com/2021/02/why-sundial-sndl-stock-parabolic-rise-may-not-last/