Why Reddit's WallStreetBets Will Stop Buying AMC Stock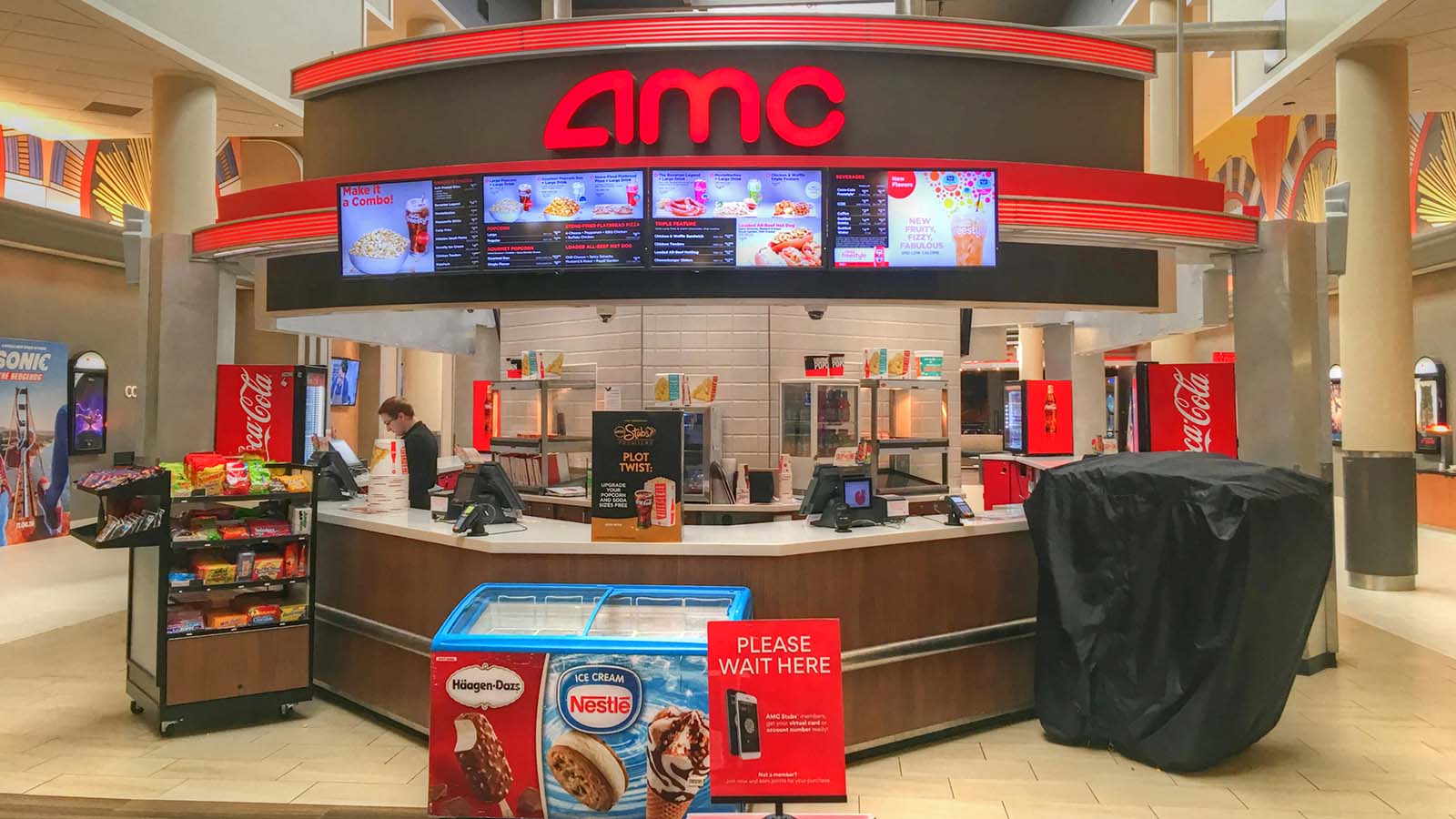 At the end of 2020, markets ignored and avoided AMC Entertainment Holdings (NYSE:AMC). The constant sale of shares and debt should have overwhelmed shareholders. All that would do is delay a bankruptcy filing. So, when Reddit's WallStreetBets applied a short squeeze on GameStop (NYSE:GME), AMC stock went higher on the ride.
AMC did not have as big a short float as GME. Still, markets, as inefficient as they are, encouraged speculators to look for stocks with the highest bearish float.
After the stock's sharp price increase and improved investor bullishness, the chances of bankruptcy are sharply lower. AMC's financing increases its cash on hand and lowers its solvency risks
AMC Stock Under Pressure
Redditors are better off avoiding AMC shares and other highly shorted stock. GameStop should interest their buying power more. By squeezing bears against that stock alone, stockholders in WallStreetBets have more buying power. Besides, AMC dilutes the purchasing power. The company's efforts in raising new capital will also weaken the short-squeeze.
AMC investors should look at the days to cover here. At just 0.6 days, it is nowhere near the days needed to cover GME stock.
On Jan. 25, AMC raised $917 million in investment capital. This comes from the sale of $506 million of equity, or 164.7 million new common shares. The first-lien debt totaled $100 million. Furthermore, the company executed commitment letters for $411 million in debt.
Remember that if AMC ever files for bankruptcy, debt holders come first before shareholders. The movie-theater chain must reopen theaters and attract movie-goers this year. The longer this gets delayed, the more money AMC will burn.
Movie Theater Reopenings
AMC reopened two theaters in Boston, as CBS Boston reported on Feb. 4. AMC benefits from the lifting of some novel coronavirus restrictions. It opened seven movie theaters in Illinois and dozens more on Jan. 29.
AMC investors need to monitor the pace of coronavirus infections and fatalities across the U.S. They also need to watch the rate of vaccine administration across the country. The lower the infection rate and the higher the vaccination rate, the more likely the government eases restrictions. That will lead to more theaters reopening and an eventual recovery in AMC's business.
Wall Street analysts pay very little attention to AMC's prospects. Only four analysts offer a price target. The average price target is $2.68, according to Tipranks.
This chart shows the stock's weakness on all metrics. Investing in the company at this time may prove very risky. The strong momentum score is due to AMC's recent climb to a $20.36 high in the last few weeks. Still, trading volume is falling dramatically. The stock will not have enough sustained momentum to lift the stock price to previous highs.
Chart courtesy of Stock Rover
Historically, AMC Entertainment failed to beat analyst expectations most of the time. Investors may forgive the company for last year's miss due to the pandemic. Management does not have a good track record of exceeding estimates. That suggests shareholders should expect another disappointment in the next quarterly earnings report.
What to Do
AMC will not post any meaningful revenue in the current and next quarter. Everything depends on the shutdown and restrictions easing. And all of that is a function of the coronavirus spread losing steam in the U.S. and Europe. Until that happens, investors are only guessing when AMC's prospects will get better.
The short-term speculator could trade AMC alongside the GameStop short-squeeze. Fundamentals do not drive AMC's value at this time, so Reddit's WSB should avoid this stock. Watch for the stock's momentum and volume by the minute. And get out of the stock when the trading volume inevitably falls off a cliff.
On the date of publication, Chris Lau did not have (either directly or indirectly) any positions in the securities mentioned in this article. 
Chris Lau is a contributing author for InvestorPlace.com and numerous other financial sites. Chris has over 20 years of investing experience in the stock market and runs the Do-It-Yourself Value Investing Marketplace on Seeking Alpha. He shares his stock picks so readers get original insight that helps improve investment returns.
View more information: https://investorplace.com/2021/02/why-reddit-wallstreetbets-will-stop-buying-amc-stock/