Why Investors May Want to Flip Open Door Stock Soon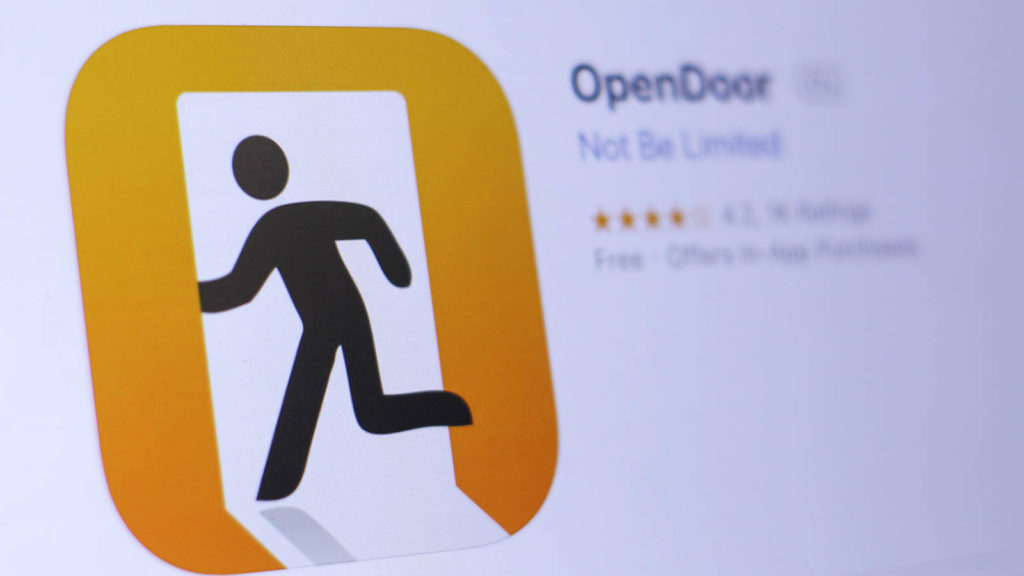 OpenDoor Technologies (NASDAQ:OPEN), which operates an online real estate platform, has gotten off to a nice start as a public company. Since late December, the shares have gone from $10 to a high of $32.  In late afternoon trading today, the shares are hovering around $28.20. During the past week or so, many investors have sold the stock.
The company went public via a SPAC (Special Purpose Acquisition Company). In other words, OpenDoor merged with a publicly traded shell firm.  This process was faster than a typical IPO but also enabled the company to obtain capital.
I will take a look at the company's prospects and assess the stock's chances of climbing further.
Pros
OpenDoor got its start back in early 2014. Its cofounders included tech veterans like Eric Wu, Keith Rabois and Ian Wong. Rabois was a former executive at PayPal (NASDAQ:PYPL) and Square (NYSE:SQ), whileDWu sold a company to Trulia and Wong had worked as a machine learning pro at Square.
Their idea for OpenDoor was certainly innovative and disruptive. The founders sought to completely rethink the residential real estate transaction processes.
With its mobile app, OpenDoor essentially has made it possible for anyone to easily determine the value of a home, get financing, conduct an inspection, experience a video walkthrough and handle the processing of the title/escrow. The app even gives homeowners the ability to sell their homes within a few days without buying a listing. In those cases,  OpenDoor itself buys the homes with cash.
Because of the streamlined process, the sellers' overall costs are slightly cheaper in the latter scenario.
In light of all this, it should be no surprise that OpenDoor's customer satisfaction levels have been off the charts. Its Net Promoter score is 70 (that metric is based on whether a customer is willing to recommend the product or service to a friend). OpenDoor's score is actually higher than those of Netflix (NASDAQ:NFLX) and Uber (NYSE:UBER).
Perhaps the biggest attraction of OpenDoor stock is the company's massive market opportunity.  According to the company, the residential real estate category is the largest "undisrupted market in the U.S." valued at a whopping $1.6 trillion.  To put this into perspective, the auto market is worth about $841 billion and food sales come in at $1 trillion.
The real estate market is also highly fragmented.  Consider that there are roughly 2 million agents and about 28% of them have other occupations!  As a result, OpenDoor can grab a large amount of market share.
Cons
OpenDoor stock does carry some risk. After all, it is a relatively new stock and has not been tested in tough markets.
So what if the economy continues to slow? What if the housing market deteriorates as foreclosures rise? In such an environment, a company like OpenDoor could be in jeopardy because it has to hold onto a large inventory of homes.  That could prove very costly and put lots of pressure on the company's bottom line.
Further, the competitive environment has been getting more intense for OpenDoor. Already Zillow (NASDAQ:Z) has been gaining lots of ground in the sector, as it has a broader offering of services and a well-known brand. Redfin (NASDAQ:RDFN) has also had  strong momentum.
And finally, OpenDoor's growth engine has gone into reverse, primarily because of the disruption caused by the pandemic.  The company predicts that its revenues plunged 48% in 2020, and it may take a couple of years for its top line to rebound.
The Bottom Line on OpenDoor Stock
Again, OpenDoor is an innovative company and has built a strong platform. But the company faces some nagging issues. So for now, it might be better to be patient with this one and wait until the firm announces its first quarterly report as a public company on March 4th. By adopting that strategy, investors will get a sense of the company's progress.
On the date of publication, Tom Taulli did not have (either directly or indirectly) any positions in any of the securities mentioned in this article.
Tom Taulli (@ttaulli) is the author of various books on investing and technology, including Artificial Intelligence Basics, High-Profit IPO Strategies and All About Short Selling.  He is also the author of courses on topics like the Python language and COBOL.

View more information: https://investorplace.com/2021/02/investors-may-want-to-flip-open-door-stock/