Why CHPT Stock Will Probably Trend Higher in the Long Term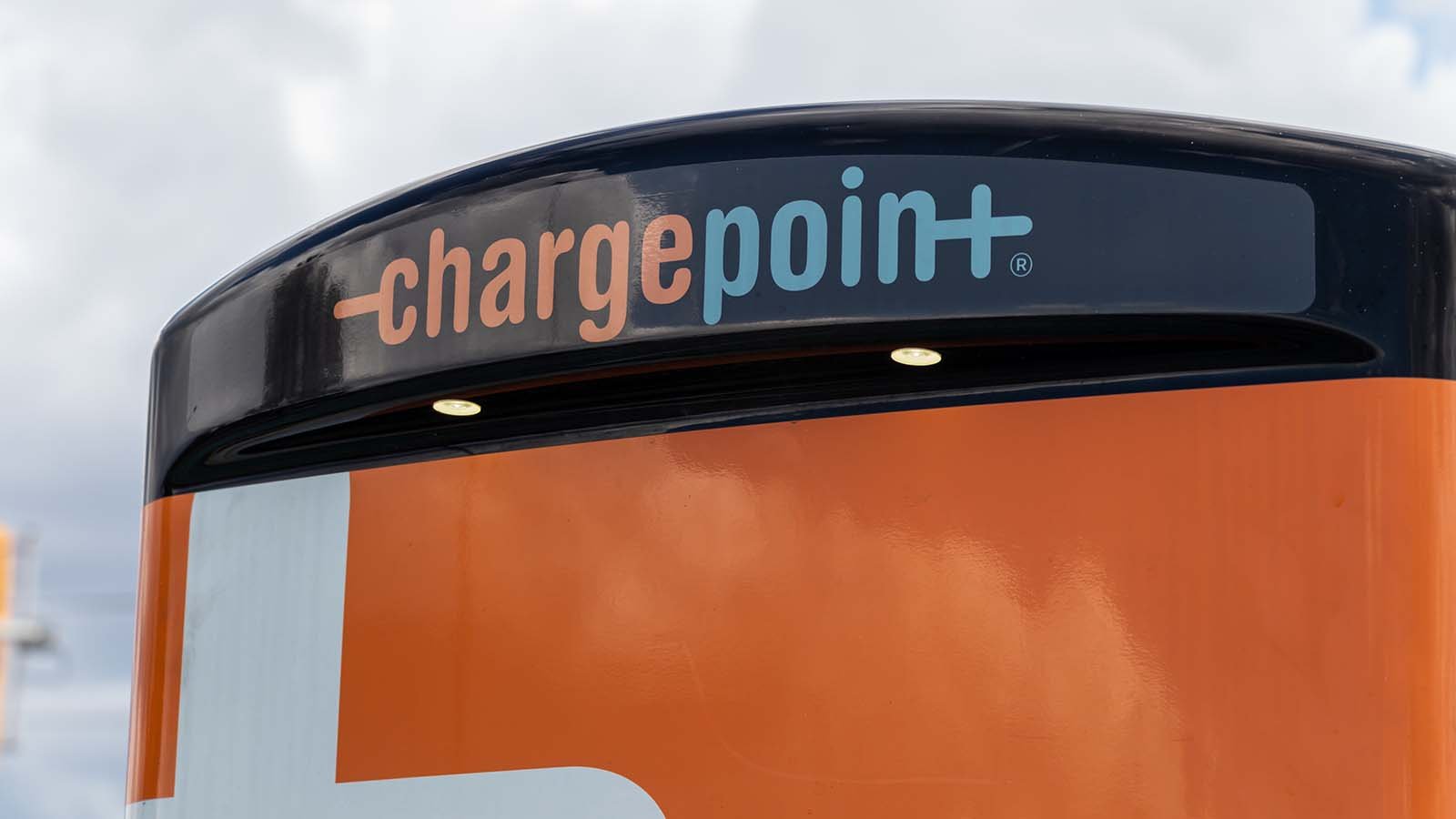 ChargePoint Holdings (NYSE:CHPT) stock officially became publicly traded in March 2021 after its merger with a SPAC  was completed. The stock opened for trading at $28.5..
Between March 2021 and May 2021, the shares fell to $20 three times. On each occasion, there was a strong bounce-back from those levels. From a technical perspective, CHPT stock seems to have strong support around $20 levels.
Currently, CHPT stock trades at $24.30 and its market capitalization is just under $8 billion. The stock might still seem overly expensive. For fiscal year 2022, the midpoint of the company's revenue guidance range is $200 million. The stock therefore trades at 37.5 times the midpoint of its FY22 revenue guidance range.
However, I would consider obtaining exposure to CHPT stock,   given the company's potential growth over the next few years.
When it comes to positive catalysts , the electric-vehicle charging station market is expected to be worth $103.6 billion by 2028. Over the next seven years, the industry will likely  have a compound annual growth rate (CAGR) of 26.4%.
It's worth noting that between 2010 and 2020, the U.S. installed a daily average of 30 charging ports. Considering the outlook for EV adoption, the country needs to install 380 charging ports on a daily basis over the next decade.
The scenario is similar for Europe. If electric-vehicle adoption increases meaningfully, charging infrastructure investment needs to be robust. Therefore, there is a multi-year positive catalyst for the sector, and ChargePoint Holdings seems well-positioned to benefit from it.
Strong Revenue Growth and EBITDA Margin Expansion
ChargePoint appears to be well-positioned to significantly accelerate its growth in the next five years. Indeed, the number of ChargePoint ports is expected to increase from 32,136 in 2021 to 425,060 in 2026.
Further, ChargePoint expects its revenue to surge to $2.1 billion by 2026.  That strong outlook has kept CHPT stock resilient even when its valuations seem to be stretched.
I believe that this growth forecast likely incorporates the following factors:
As of the end of fiscal Q1, the company had a cash balance of $610 million. The cash buffer will allow the company to pursue aggressive growth both internally and through acquisitions.
ChargePoint already has a leading position in North America. Further, the company is making inroads in Europe. These are two big markets that need to build up their  charging infrastructure over the next decade.
ChargePoint also expects its EBITDA margin to be 16% in 2026. Importantly, the company derives revenue from hardware, software and services. Its recurring software-as-a-service (SaaS) model is likely to boost its EBITDA margin as the sales growth of its hardware business accelerates.
The Bottom Line
President Joe Biden has proposed investing more than $2 billion in clean energy infrastructure. Further, the European Commission, the EU's executive branch, has suggested ending  the sale  of vehicles with internal combustion engines by 2035. These are ambitious targets and should help the regions' EV charging industry.
ChargePoint has ambitious growth targets, along with commercial, fleet and residential product offerings. Competition is not a concern for ChargePoint, since the EV markets can absorb several players.
With its strong top-line guidance, ChargePoint is positioned to benefit from operating leverage-driven margin expansion. Overall, the company's growth outlook seems attractive even as the valuations of CHPT stock are stretched.
The shares, though, have remained resilient, possibly indicating that the market may be undervaluing ChargePoint's strong growth outlook.
Consequently, I believe that the stock can be accumulated at its current levels. The stock traded at a 52-week high of 49.5. I would not be surprised if the shares regain that level in the next 18-24 months.
On the date of publication, Faisal Humayun did not have (either directly or indirectly) any positions in any of the securities mentioned in this article. The opinions expressed in this article are those of the writer, subject to the InvestorPlace.com Publishing Guidelines.
Faisal Humayun is a senior research analyst with 12 years of industry experience in the field of credit research, equity research and financial modeling. Faisal has authored over 1,500 stock specific articles with focus on the technology, energy and commodities sector.
View more information: https://investorplace.com/2021/08/chargepoint-stock-is-likely-to-trend-higher/