Why AMD Stock Will Outperform Intel Again in 2021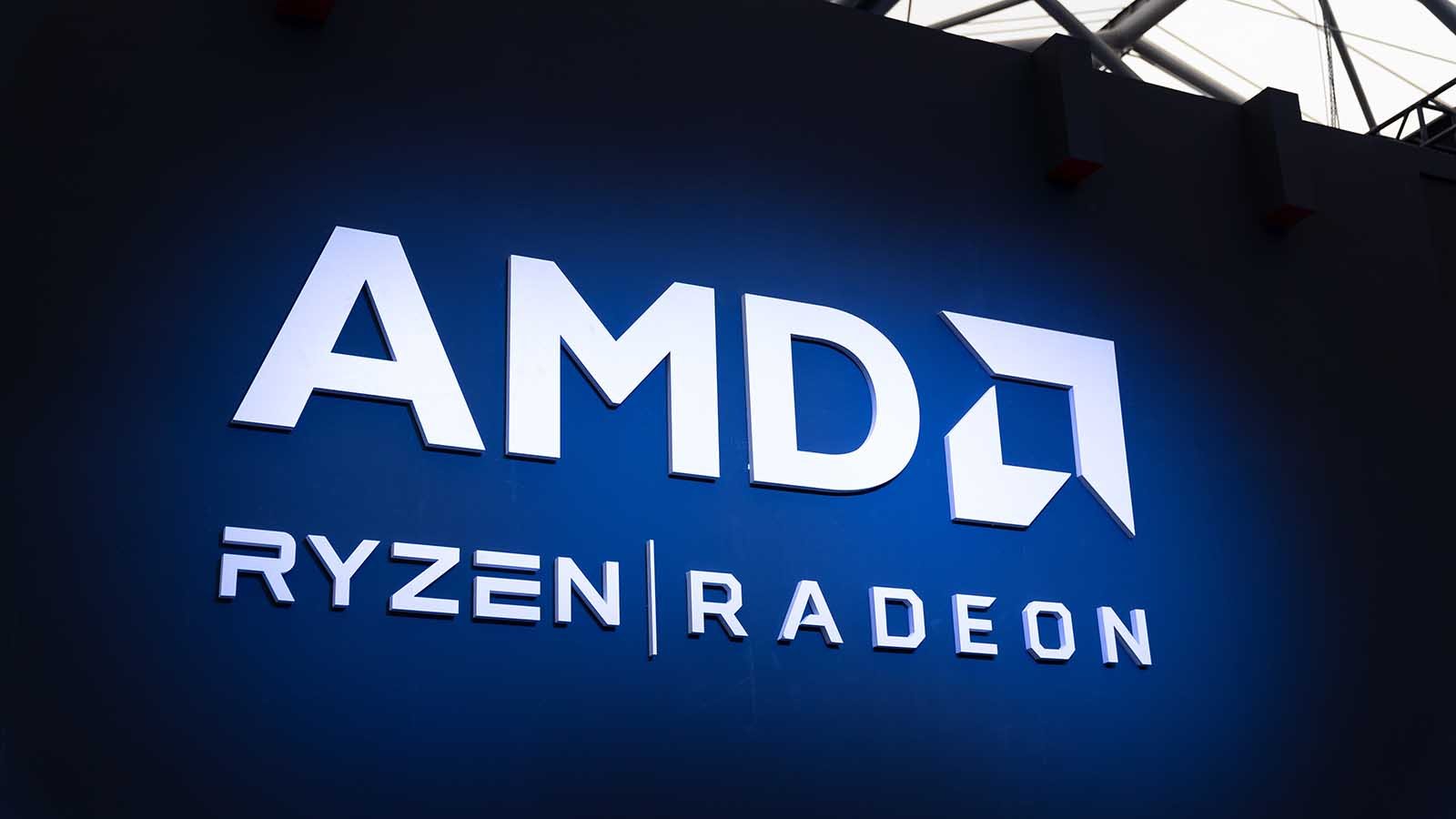 When Intel (NASDAQ:INTC) announced that it would replace its chief executive officer, the stock soared to above $60 a share. That rally ended quickly when the chip giant posted fourth-quarter results. The first-quarter guidance raise adds pressure to Advanced Micro Devices (NASDAQ:AMD) as competition heats up. But AMD stock is on the cusp of another uptrend after another stumble with Intel.
Why is AMD's lead over Intel widening?
Strong Quarter Will Lift AMD Stock
On its conference call, Intel CEO Bob Swan, said that the company will handle most of its product production internally.
While that pressured shares of Taiwan Semiconductor (NYSE:TSM), investors should not ignore AMD's advantages as a fabless manufacturer. That decision from over a decade ago saved the nimble firm money. AMD paid down its debt and redesigned its desktop and notebook processors. It kept up its graphics card chip development so that it would not fall behind the leader, Nvidia (NASDAQ:NVDA).
AMD is scheduled to report its quarterly earnings on Jan. 26, after the market closes. The seasonal holiday strength will likely lift its CPU and GPU sales. Look for CEO Lisa Su to increase the company's outlook for 2021. At CES 2021, AMD announced several new products. The positive sales momentum it built in the last few years will accelerate as Intel falls further behind.
Product Refresh
AMD announced a full portfolio of AMD Ryzen 5000 series mobile processors. ASUS, HP Inc. (NYSE:HPQ) and Lenovo (OTCMKTS:LNVGY) will offer the Zen 3 core architecture in its notebook product line-up. Throughout 2021, more than 150 consumer and commercial laptops will have AMD Ryzen PRO 5000 processors.
The mobile processor will offer customers many key features. This includes high performance, a long battery life, and good design. The chips range from the Zen 2, at four core and eight threads (Ryzen 3 5300U). The top-end Zen 3 mobile chip will have eight cores and 16 threads (with the Ryzen 9 5980HX chip).
AMD updated its Ryzen 5000 series desktop with two models: the Ryzen 7 (8 core, 16 threads) and the Ryzen 9 (12 core, 24 threads). Most consumers will not demand that many multi-processors. But vloggers and YouTube channels will want that. The more processors there are, the faster the videos get processed.
Fair Value
Based on its expected future cash flow, AMD shares are worth $78.52. The margin of safety is a negative 15%:
Notice from the chart that AMD has a weak value score and a strong growth score. So long as the company posts ever-increasing revenue growth throughout the year, shareholders may ignore the unfavorable valuations. Plus, the fair value will increase as profits rise from market share growth.
Pressure from Intel's New CEO
Intel's hiring of incoming CEO Pat Gelsinger could pressure AMD. Gelsinger has four decades of experience in technology. He will lead the ailing firm on a transformation from a CPU designer to a multi-architecture XPU company. AMD went through a similar transformation.
That is now bearing fruit.
AMD continues to post impressive quarterly revenue growth for its server chip, EPYC. For example, in the last quarter, EPYC sales helped lift its quarterly revenue by 116% year-on-year to $1.13 billion. The next-generation EPYC Milan chips, based on the Zen 3 architecture, will widen AMD's growth rate over that of Intel.
In the last half of 2020, AMD shares cycled in the $75 – $90 range. The stock still outpaced the Nasdaq index and is poised to repeat that performance in 2021. A leadership change at Intel may disrupt operations. That temporary distraction will give AMD a chance to take more market share from the competition. So, as laptop, desktop, and server chip sales increase at Intel's expense, the stock will respond favorably.
On the date of publication, Chris Lau did not have (either directly or indirectly) any positions in the securities mentioned in this article. 
Chris Lau is a contributing author for InvestorPlace.com and numerous other financial sites. Chris has over 20 years of investing experience in the stock market and runs the Do-It-Yourself Value Investing Marketplace on Seeking Alpha. He shares his stock picks so readers get original insight that helps improve investment returns. 
View more information: https://investorplace.com/2021/01/why-amd-stock-will-outperform-intel-again-in-2021/