What's BABA and BIDU Stock Worth? No One Seems to Know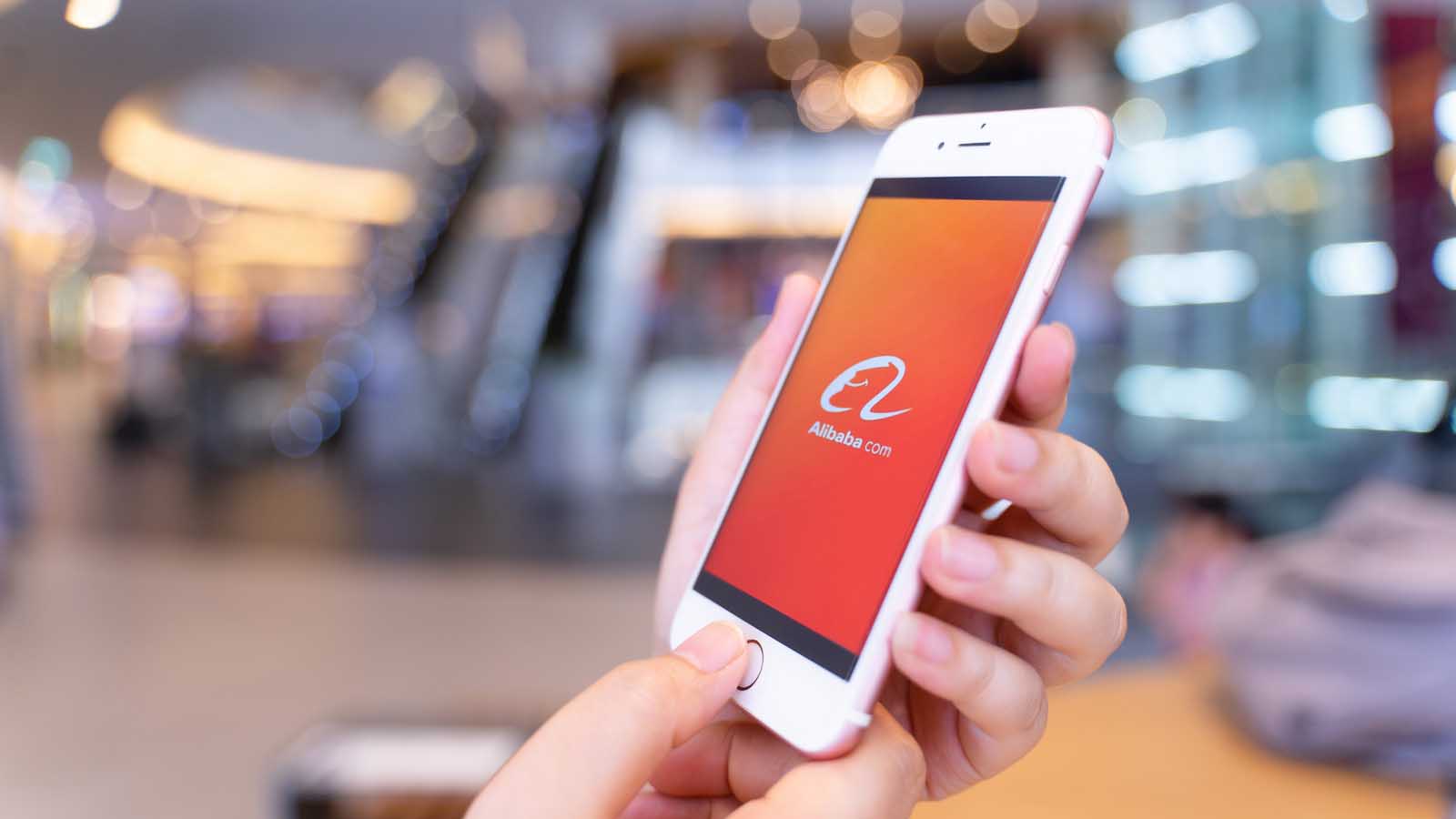 On Friday, stocks of Chinese-listed ADRs capped off a negative week with an even more violent selloff. At the center of the storm was Archegos, a U.S.-based hedge fund forced to liquidate $20 billion. Credit Suisse, Nomura, and other exposed investment banks saw shares sink double digits on potential billions in losses. But what of the unrelated stocks caught in the mix? Should buyers jump on Alibaba (NYSE:BABA) and Baidu (NASDAQ:BIDU) stock now that shares have dropped to their lowest level in months?
The answer is complicated. While these tech giants operate oligopolistic business models, they're also subject to political whims on both sides of the Pacific. Even watchful traders only tip-toed back in as markets reopened on Monday. With so much at stake, investors might want to buy a small amount but reserve their firepower for companies that have been even worse affected by the Archegos block trades. No one seems to know what BABA and BIDU stock are worth anymore.
BABA and BIDU Stock: Trouble in Paradise
China's large tech firms have long exercised monopolistic powers within the Great Firewall of China – the walled-off internet of the People's Republic. With foreign firms essentially barred from doing business in China, local champions have roamed free.
Today, Alibaba has almost 60% of all retail e-commerce in China, far higher than Amazon's 39% share in the U.S. Users can order anything from food delivery to entire houses. The firm also has a fast-growing web services arm that looks much like the highly profitable Amazon Web Services. Not to be outdone, Baidu has a 78% market share in Chinese search engines – a figure on par with Google's 82% dominance in U.S. desktop search. The Chinese tech firm has also started moving into electric car manufacturing.
Meanwhile, Tencent (OTCMKTS:TCEHY) — the third leg of China's tech trifecta — owns social media platform WeChat that accounted for 34% of the country's total mobile traffic. The firm's ownership in popular games, including League of Legends, gives it a stranglehold on the Chinese online entertainment industry.
Together, the three companies generated around $41 billion in profits during fiscal 2020, more than Amazon (NASDAQ:AMZN), Twitter (NYSE:TWTR) and Netflix (NASDAQ:NFLX) combined.
All this, however, hides two core issues with pricing their stocks: Chinese regulation and U.S. politics.
Chinese Regulation: The Thorn in China Big-Tech
For over a decade, the Chinese Communist Party (CCP) took a light-touch approach to these heady tech upstarts. Their command-and-control methods applied only to the lumbering state-owned enterprises – firms specializing in energy, banking, and basic materials. On the other hand, tech companies were seen as as a tool to help spur innovation and generate wealth.
The companies have responded in-kind. Tencent's WeChat is a notoriously censored platform (even outside China's borders), and many companies actively help authorities keep tabs on their citizens. These firms have also spawned tech startups loyal to the CCP. One such company now claims it can identify any Chinese citizen within seconds of watching surveillance footage.
That's why Alibaba chief Jack Ma's October 2020 speech against Beijing policies took many investors by surprise. Though his speech was heavily hedged (he conceded that his ideas might be "immature, inaccurate or even laughable"), it was the most any tech leader had dared to say. The Communist Party took no time in reprimanding Mr. Ma.
Within days, the 56-year-old billionaire CEO had been "disappeared." The long-awaited flotation of Ant Group, Alibaba's version of PayPal (NASDAQ:PYPL), was scuttled with little notice. And shares of the tech giant sank by a quarter as market watchers braced for more restrictions. Markets didn't spare Tencent and BIDU stock either. Since February, Baidu has slid 40%, erasing all gains for the year. Tencent is down 20% from its peak.
Much of this fear comes down to cold calculations of the Chinese government. Beijing's endorsement of Chinese big-tech firms was always contingent on a high-stakes game of quid-pro-quo. In exchange for business freedom, these companies would toe the party line. But as incumbent firms start looking more like liabilities – both from a political and a business perspective – the desire to reign in the firm's influence grew.
Today, all three tech giants see waves of punitive government actions. In March, China's antitrust regulator fined Tencent and Baidu for acquisitions they made years ago. Alibaba also looks set to receive a fine for an unrelated 2015 infraction. Though the yuan-amounts won't meaningfully impact any bottom lines, these warning shots signal one thing: the party is over for free-wheeling Chinese big-tech.
The U.S. Adds More Bad News
In recent weeks, U.S. market regulators have also reignited fears of mass Chinese stock de-listings. Chinese-based companies trade on U.S. exchanges via American Depositary Receipts (ADRs), and U.S. politicians have seen these as useful political bargaining chips. Three Chinese telecom operators have already seen their ADRs get delisted this year for their work with the Chinese government.
Baidu and Alibaba could be next. Though they're also traded on the Hong Kong stock exchange, limiting their capital options will hit these companies at the precise moment they might want to raise cheap capital. It's still unclear how far President Joe Biden's administration will go to punish Beijing for alleged crimes against humanity, among others. Many earlier administrations have talked tough before backing down on the harshest sanctions against one of America's single-largest trading partners.
But there's still good reason for the U.S. government to leverage China's most valuable firms in a fight that's increasingly looking like a second cold war.
What to Do with BABA and BIDU Stock?
These Chinese firms are still at the heights of their power. In China, they dominate the online landscape in a way that American tech giants can only dream of. It's unwise to bet against such market power.
But growing further will need a level of political fortune that neither the U.S. nor the Chinese government seems willing to cede. That's why companies like Alibaba trade at just two-thirds of what Amazon does on an EV-to-EBITDA basis, despite having a growth rate that looks more like Amazon's in its earlier years. Baidu's 18x EV-to-EBITDA and Tencent's 28x are also cheaper than their Western counterparts. These prices signal an inherent uncertainty of what the companies are worth — awkwardly straddling valuations of high-tech stars and captive state-owned tech enterprises.
Those looking for more politically neutral bets might consider other companies caught in Archegos' selloff. Since last week, media companies Discovery Communications (NASDAQ:DISCA) and ViacomCBS (NASDAQ:VIAC, NASDAQ:VIACA) are down 55% and 45%, respectively. Tech retail platform Farfetch (NYSE:FTCH) saw share prices decline 20% on virtually no news.
None of these companies are risk-free either; Archegos, an aggressive hedge fund, owned all these firms for good reason. But for investors wanting to avoid the hassle of predicting Sino-U.S. relations, they're a more straightforward play than the political dynamite of Alibaba and Baidu.
On the date of publication, Tom Yeung did not have (either directly or indirectly) any positions in the securities mentioned in this article.
Tom Yeung, CFA, is a registered investment advisor on a mission to bring simplicity to the world of investing.
View more information: https://investorplace.com/2021/03/whats-baba-and-bidu-stock-worth/