What Will China Crush Next?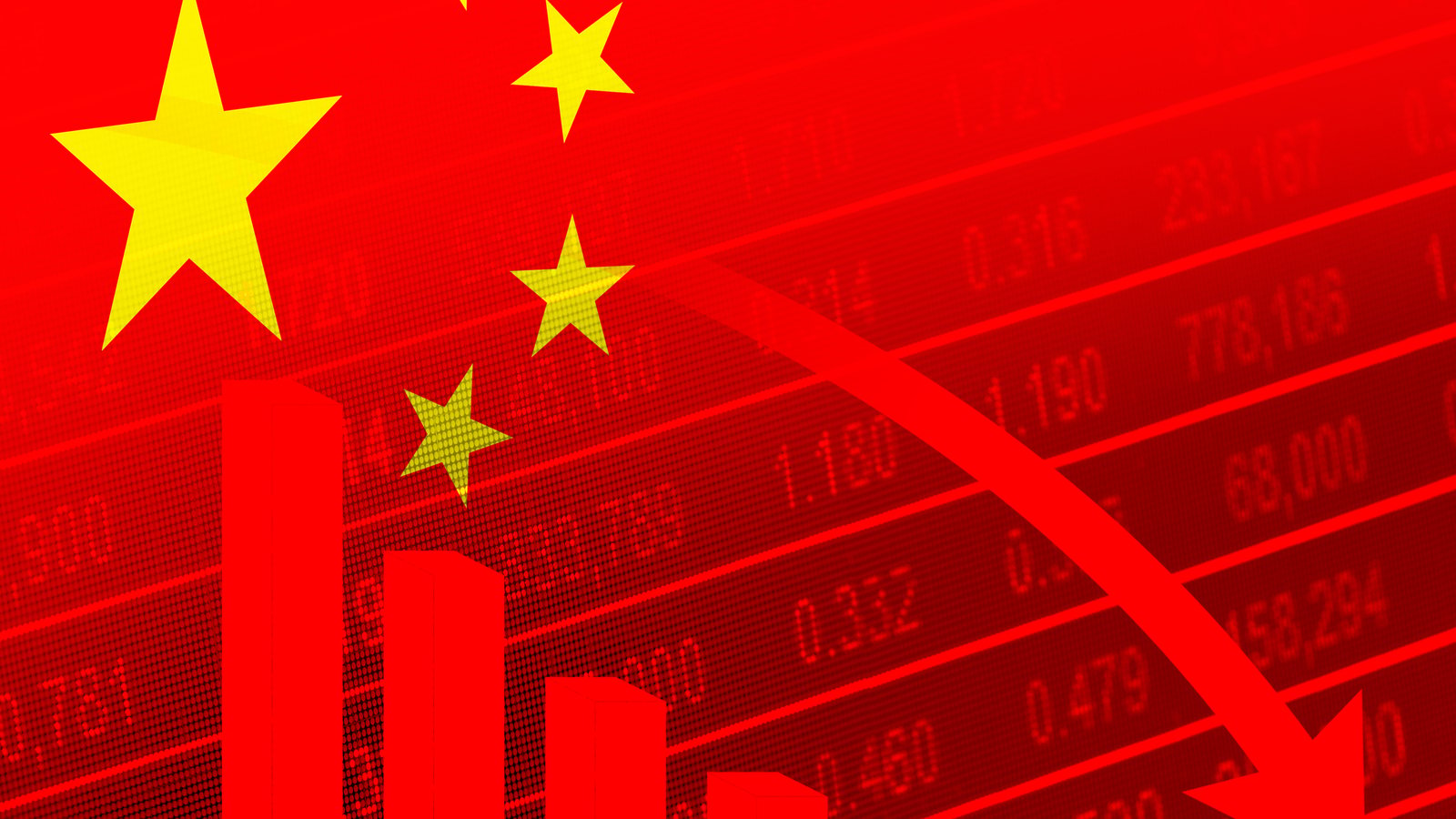 Beijing is crushing some of China's largest companies…and wreaking havoc on investor portfolios in the process.
New Oriental Education & Technology Group is down 66% in two weeks. Tal Education Group, down 72%. Gaotu Techedu has suffered a 73% wipeout.
It's all due to Beijing tightening its grip over China's business sector.
As I write Friday morning, there's news that China's State Administration for Market Regulation is fining food-delivery giant, Meituan, roughly $1 billion…for being too dominant.
But this war between Beijing and the Chinese tech sector isn't the only battle we're seeing. As our macro specialist, Eric Fry, writes below:
The United States and much of the rest of the world are now engaged in an economic "cold war" with China.

That means the federal government is shifting billions of dollars to fight that war.
Anytime the federal government "shifts billions" around, it creates opportunities for investors.
Today, we'll turn it over to Eric for more on how he's sizing up this situation. I'll let him take it from here.
Have a good weekend,
Jeff Remsburg
Why the Stock Market is Going to Continue Climbing Higher
By Eric Fry
The future for Chinese consumer tech stocks seems bleak.
Beijing seems bent on strangling these companies through heavy regulation and by taking over their leadership.
I'm talking about tech giants like Tencent Holdings (TCEHY), down more than 30% over the past six months… Meituan (MPNGF), down nearly 40% over that stretch… and Alibaba Group Holding Ltd. (BABA), down about 25% in the past six months.
Online shopping platform and delivery service Meituan's most recent plunge comes as Beijing "improved" standards for food delivery workers with a set of business-killing regulations.
Tencent was hit by Beijing's recent order, citing competition concerns, to scrap its plan to acquire music streaming player China Music Corp.
Online shopping giant Alibaba, meanwhile, has been at the center of a storm of controversy over the past few months.
In April, Chinese regulators fined Alibaba ;a record $2.8 billion after an antitrust probe found it had abused its market dominance. Before that, in November, they delayed a planned IPO of Alibaba fintech spin-off Ant Group.
And that's just scraping the surface. Uneasy with their growing influence, Beijing has been cracking down on numerous Chinese consumer tech firms for months.
That's wiped out hundreds of billions of market value – and wreaked havoc for folks holding mutual funds and ETFs with heavy Chinese tech emphasis… which seemed like a smart move just a few months ago.
I don't expect to see Beijing's interference to slow down in the foreseeable future. This has always been the risk when it comes to investing in this pseudo-capitalist nation.
The future for these companies is uncertain.
That's one war against Chinese tech stocks… a civil war inside that nation's own boundaries.
There's also an external war against Chinese tech stocks.
I'm sure you remember President Donald Trump's desire to delist certain Chinese stocks from U.S. exchanges.
Earlier this year, the Holding Foreign Companies Accountable Act, which the Trump administration championed, became law. That gives the U.S. Securities and Exchange Commission (SEC) the ability to stop the trading of companies that are owned or controlled by foreign governments and run afoul of new rules.
And that's only one front in the West's years-long "cold war" against Chinese stocks…
Saying "Goodbye" to China
Recall:
President Trump's "tariff war" with China, targeting everything from solar panels to steel, as part of his effort to reduce the U.S. trade deficit.
The United States and other Western nations accusing Huawei and ZTE of conducting espionage on behalf of the Chinese government and freezing them out of the 5G network gear markets.
The Dec. 31 presidential order barring U.S. companies and individuals from investing in firms that the administration alleges aid the Chinese military.
And in June, the U.S. Senate passing bipartisan legislation to counter China's growing influence by investing more than $200 billion in technology, science, and research.
Beijing's crackdown on its own tech industry and these developing tensions between China and the West clearly add heaps of risk to investing in Chinese companies, as we saw clearly last week.
The barrage of bad headlines is creating a stiff headwind for Chinese stocks, while also raising the odds of a "Black Swan" event that would put even more downward pressure on them.
Therefore, back in early August 2020, I recommended a complete exit from all China-based positions in the Speculator and Fry's Investment Report portfolios.
This recommendation may have seemed extreme or impetuous at the time… but it was neither one.
On a fundamental basis, I continue to like many of the Chinese stocks I once recommended – and continue to expect them to deliver outsized growth over the coming years. But company-specific virtues are no match for bad headlines.
China is cracking down on its own tech giants.
And the United States and much of the rest of the world are now engaged in an economic "cold war" with China.
That means the federal government is shifting billions of dollars to fight that war.
Seismic capital waves like this – from wartime spending to critical infrastructure improvements – always create new investment trends and big profits for those who pick up on them.
Today let's take a look at one example…
Two Potentially Explosive Plays
As recently as two years ago, China's Huawei seemed like the leading horse in the race to deploy 5G technology worldwide. After all, the company is the world's largest telecom equipment provider and holds a leadership role in many facets of the 5G market.
But there's a hitch: The U.S. government distrusts Huawei, and so do many other nations around the world.
The company has become a corporate pariah in the United States because of its alleged spying activities on behalf of the Chinese government. Federal authorities feared Huawei was functioning as a kind of Trojan horse for Chinese intelligence.
Therefore, various U.S. government entities have taken decisive steps to halt Huawei's expansion within the U.S. telecommunications network… especially the 5G portion of that network.
Many overseas governments and corporations have followed suit.
This somewhat bizarre confluence of geopolitics and commerce isn't just a "political thing."
It is a cybersecurity issue…
You see, deploying 5G technology isn't simply about building a faster network. It is also about building a ;secure, faster network.
Increasingly, Western governments and corporations consider "Not Made in China" to be a valuable – if not essential – component of cybersecurity.
To be clear, I am not saying this move away from Huawei is positive because of any personal political agenda or motive. I am pointing it out because it presents an opportunity for profit.
During last week's Tech Supercycle Summit, a free special event that I hosted along with legendary investor Louis Navellier, I debuted a special report that details high-impact trades on two companies that will directly benefit from Huawei's banishment.
Plus, Louis and I went in-depth on a single technology about to unleash an economic windfall that will create at least $56 trillion in new wealth. We explained how, if you take the appropriate steps today, you could potentially make an extra $100,000 or more over the next 12 months by investing in that single technology.
Plus, we gave away the name and ticker symbol to a company at the center of this $56 trillion opportunity.
To check out a free replay of our 2021 Tech Supercycle Summit, go here.
Regards,

Eric Fry
View more information: https://investorplace.com/2021/08/what-will-china-crush-next/