Twitter Fixed Its Money Problem, So Buy TWTR Stock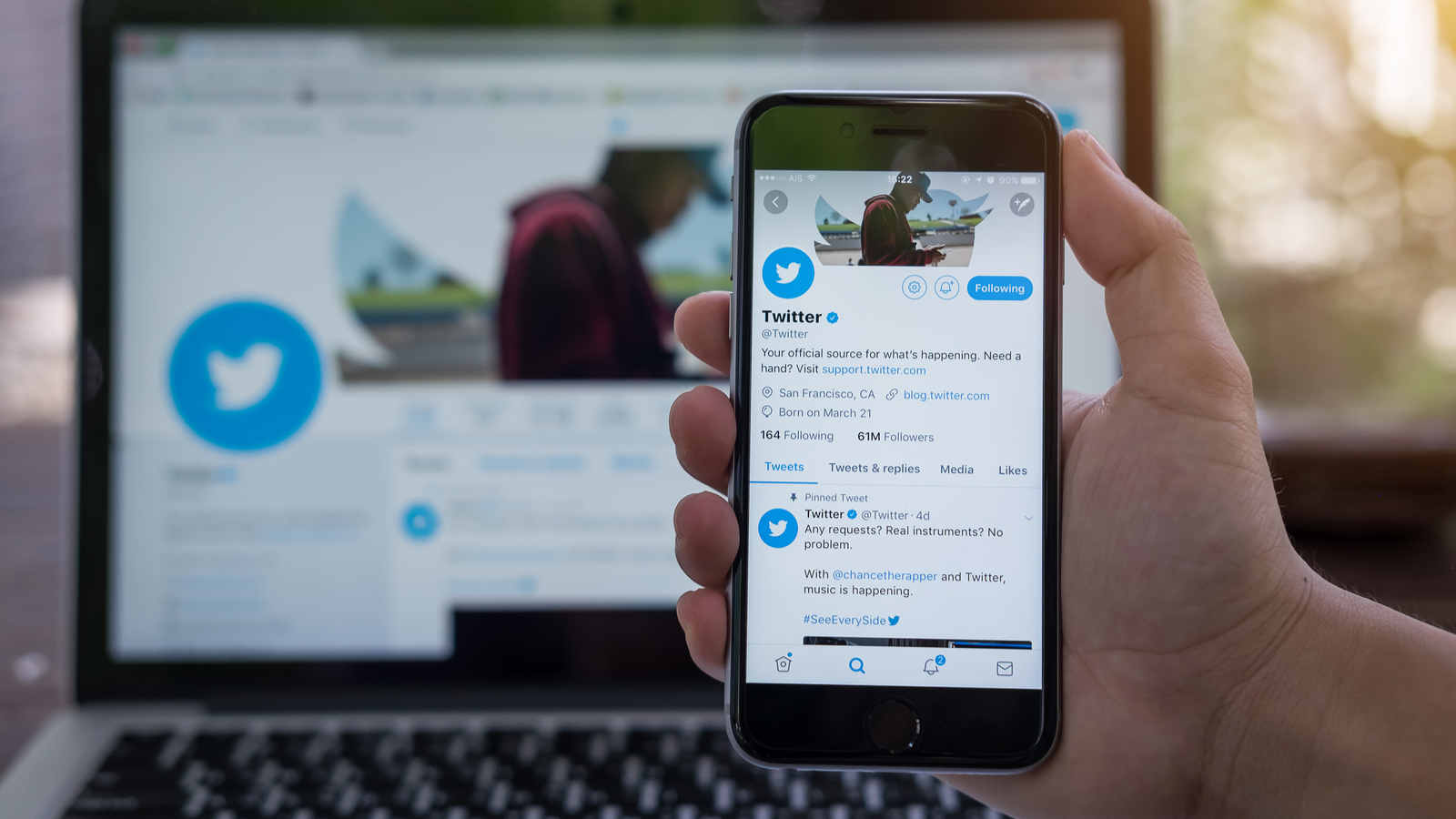 For years, I've viewed Twitter (NYSE:TWTR) stock with caution relative to other social media stocks, such as Facebook (NASDAQ:FB), Snap (NYSE:SNAP) and Pinterest (NYSE:PINS). The rationale was simple: Twitter had a money problem. The company was struggling to appropriately monetize its user-base, which was reflected in the relative under-performance of TWTR stock.
But, in November, I noted that Twitter management was taking the right steps to fix its money problem. If management continued to execute on these strong initiatives, I wrote, then Twitter's stock would go from zero to hero.
That's exactly what has happened.
Over the past few months, Twitter management has fixed the social media platform's money problem. The company is now monetizing its users at a much healthier pace thanks to new ad products and capabilities. Not coincidentally, TWTR stock has almost doubled over the past six months.
This rally isn't over just yet. Instead, TWTR stock has visible upside to levels above $80 in the near future.
Here's a deeper look.
TWTR Stock: Fixing the Money Problem
TWTR stock has been plagued over the past few years by an overarching money problem at the company.
Here's the story.
Twitter is a word-heavy platform. But word-heavy ads don't sell well on mobile phones. Visual-heavy ads do. As such, visual-heavy platforms like Pinterest, Snap and TikTok proved to be great places for brands to put digital marketing dollars to work. Twitter did not. So, despite strong engagement numbers over the past few years, Twitter's revenue growth has consistently and significantly lagged the whole digital ad sector. This has resulted in sluggish gains in TWTR stock.
Over the past few months, Twitter has leveraged innovative new products and capabilities to fix this money problem.
For starters, the company launched Carousel ads, or edge-to-edge designed ad formats that seamlessly integrate visual-heavy ads into word-heavy Twitter feeds without being disruptive. These newly launched Carousel ads are seeing an approximate 15% increase in clickthrough rates and a 24% increase in installs per impression.
In other words, they're working. It is quite likely that Twitter will leverage this Carousel ad technology to also integrate more effective visual-heavy ads in its Fleets feature.
Concurrently, Twitter has improved its ad targeting, campaign management and measurement capabilities — the sum of which has resulted in an 80% increase in mobile app impressions.
As a result of these ad platform improvements, Twitter reported 28% revenue growth last quarter. That's the company's best revenue growth rate in years.
The money problem, folks, is fixed.
Ready for Hypergrowth
With the money problem fixed, Twitter is ready for a decade of hypergrowth ahead.
Twitter has always been in the right space. Ad dollars are shifting rapidly from physical channels to digital channels. The digital advertising market will inevitably sustain 10%-plus growth for the next several years.
The problem was that, in this hypergrowth market, Twitter was ceding market share because its ad formats and capabilities lagged those of Pinterest, Snap, etc.
That's still true. Pinterest and Snap still offer better ad experiences. But it's much less true today than it was a year ago, meaning that Twitter's multi-year stretch of losing share in the hypergrowth digital ad market may be coming to a close.
Plus, Twitter is also actively experimenting with a potential subscription model that could inject a new, potentially multi-billion-dollar revenue stream into the business model.
In other words, Twitter is positioned to sustain 10%-plus revenue growth for the next decade.
Alongside that reinvigorated revenue growth, TWTR stock should keep pushing higher.
Solid Upside Left for Twitter Stock
Based on my long-term model for Twitter, TWTR stock has visible upside to levels over $80 this year.
Big picture, I see Twitter's advertising and data licensing business sustaining double-digit annualized revenue growth over the next decade, thanks to the shift in ad dollars to the digital channel and Twitter's new-and-improved ad platform. Concurrently, I see Twitter's subscription business turning into a $2-plus billion revenue business by the end of the decade.
On the margin front, sustained double-digit growth should allow for steady positive operating leverage throughout Twitter's highly scalable digital advertising business model. Adjusted EBITDA margins will likely rise from around 30% today, to above 40% by 2030.
Under those headline assumptions, I see Twitter scaling to around $15 billion in revenue and $6 in earnings per share by 2030. Based on a 25X forward earnings multiple and an 8% discount rate, that implies a 2021 price target for TWTR stock of over $80.
Bottom Line on TWTR Stock
Twitter had a money problem. That money problem is now fixed.
With it fixed, TWTR stock is now one of the best stocks to buy to play the great shift of ad dollars in the digital channel. Shares will likely trend to and above $80 over the next few months.
P.S. One of my favorite sayings is "where there's disruption, there's opportunity." And there's a massive opportunity happening right before our eyes.
Remember how Jeff Bezos looked at the state of the retail market, and he created Amazon.com in response? Yes, this opportunity is that huge.
As you know, I don't make stock picks on a whim. I spend countless hours analyzing them, creating models, and measuring their long-term potential. It's how I got to be America's No. 1 stock picker, according to TipRanks.
So believe me when I tell you that there's a stock out there that could very well become "the next Amazon."
I'll continue to tell you more about this hypergrowth opportunity over the next week and, on Feb. 23 at 4pm EST, I will reveal its industry, name, and ticker symbol… for free.
Mark the time and date on your calendars, folks!
On the date of publication, Luke Lango did not have (either directly or indirectly) any positions in the securities mentioned in this article.
By uncovering early investments in hypergrowth industries, Luke Lango puts you on the ground-floor of world-changing megatrends. It's how his Daily 10X Report has averaged up to a ridiculous 100% return across all recommendations since launching last May. Click here to see how he does it.
View more information: https://investorplace.com/hypergrowthinvesting/2021/02/twitter-fixed-its-money-problem-so-buy-twtr-stock/