TLRY Stock Has Valuation Problems That a Merger Just Won't Solve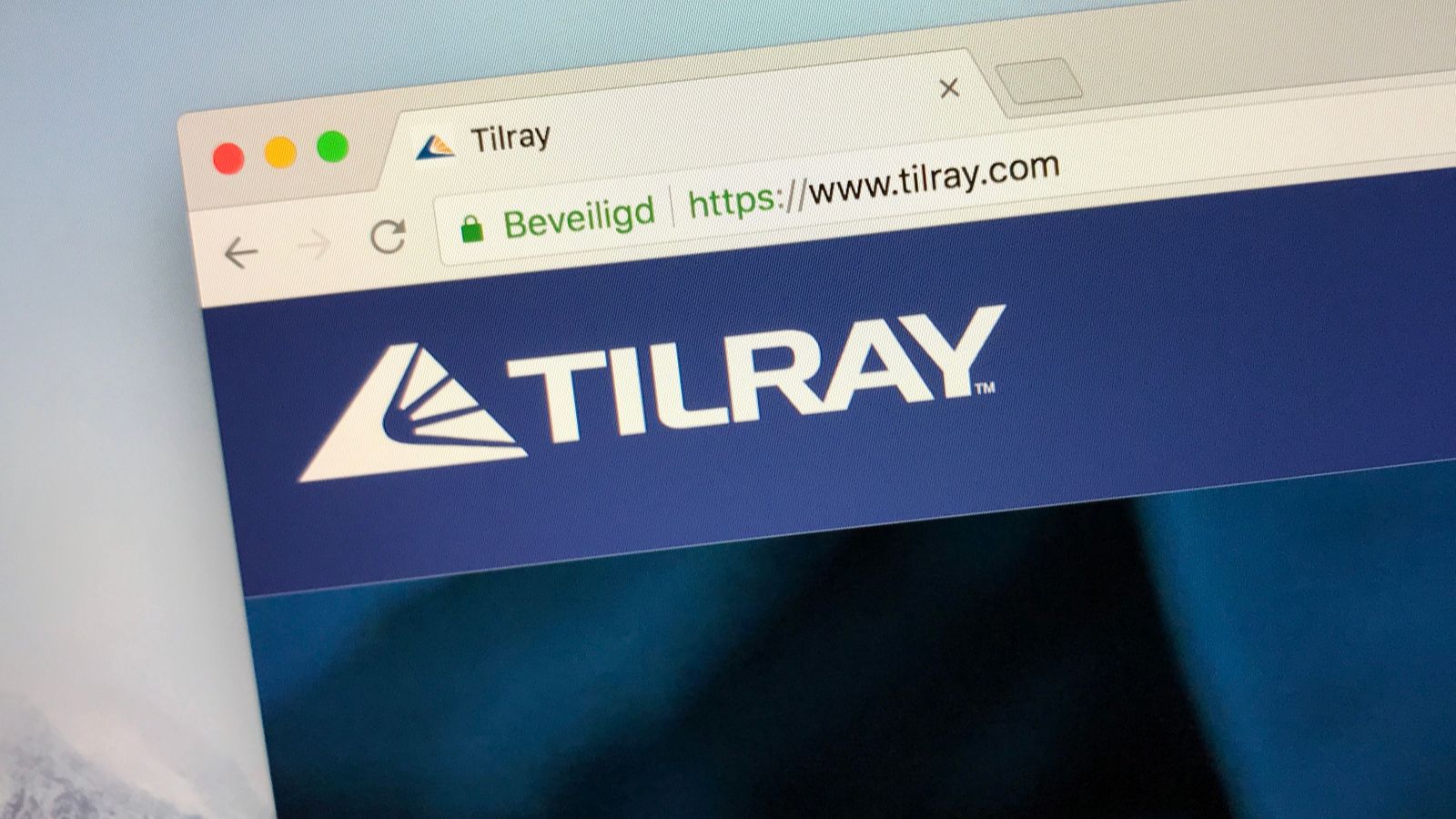 Tilray (NASDAQ:TLRY) stock has been one of the big players in the marijuana industry, but this planned merger with Aphria (NASDAQ:APHA) doesn't bode well for either stock.
Canadian cannabis operators announced plans to merge last December, but very few people have been able to stay excited about it.
The deal will create the largest cannabis company in the world based on Pro-forma revenues. With the merger date fast approaching, both TLRY and APHA stock have shed their values considerably.
Valuation for TLRY stock remains incredibly high and based on the challenges ahead. Marijuana investors may want to stand clear for now.
For the marijuana industry, last year was a breakthrough year. Legal sales of cannabis across the United States hit a record $17.5 billion, representing a 46% increase from 2019.
A lot of the growth came from mature markets such as Colorado and Oregon. Moreover, legal recreational pot sales in Canada were up 120% from 2019 to $2.08 billion in 2020.
Hence, the Aphria-Tilray merger comes at the right time but unfortunately not at the right price. Moreover, the risks surrounding the investment further limit its attractiveness at this time.
The Challenges Ahead
One of the main concerns with Tilray as an investment is its ability to sustain growth in the future, especially in line with its lofty market cap.
The Canadian cannabis market is oversupplied, with a consumption rate of 30,000 kilograms per month and the stockpile at 1.1 million kg. Moreover, Germany has rejected marijuana legalization which leaves the U.S. for Aphria-Tilray in its expansion efforts.
Both companies are based in Canada, which means they cannot export marijuana directly into the country. Aphria ventured into the cannabis-infused beverages business in the U.S. with its acquisition of SweetWater Brewing. So far, the results have been lackluster, with only CA$1.02 million in earnings in three months leading up to March 1st.
Furthermore, Tilray's U.S. subsidiary Manitoba Harvest is struggling as well. Hemp CBD revenues rose 28% to $76.9 million in 2020, as it included 12 months of reporting compared to 10 months a year ago when it was acquired. Hence, revenues have dropped 18% on a year-over-year basis in the fourth quarter of 2020.
Another problem with both companies is that they have failed to gain exposure to the highly lucrative tetrahydrocannabinol (THC) dispensaries. Therefore, the combined entity has a tall order ahead of competing with the U.S. pot players.
Valuation
As mentioned earlier, Tilray agreed to acquire Aphria for a market valuation of $3.8 billion at the time. Aphria's shareholders will control 62% of the combined entity, and the new company will keep Tilray's name.
The combined group has revenues over $645 million, making it the largest pot company based on 12-month sales.
The problem with Tilray at this time is its outsized valuation. For the fiscal year ended 2022, Aphria-Tilray will generate roughly $1.06 billion in revenues according to estimates.
However, these numbers are paltry compared to other players such as Curaleaf (OTCMKTS:CURLF), who are forecasted to reach $2 billion in sales in the same period.
Tilray has an overblown valuation across all major metrics, and similar is the case with Aphria, albeit to a lesser degree.
Final Word on TLRY Stock
The Aphria-Tilray merger comes at a time when the marijuana industry is booming. However, both companies have limited exposure to the U.S. market, where it stands to make the most out of this deal.
TLRY stock is expensive based on its current price and forward revenues. Moreover, when you factor in its risks, things get even more complicated. Therefore, it's best to wait for a better entry point to invest in TLRY stock down the line.
On the date of publication, Muslim Farooque did not have (either directly or indirectly) any positions in the securities mentioned in this article.
View more information: https://investorplace.com/2021/04/tlry-stock-valuation-problems-merger/