The Pikachu (PIKA) Crypto Controversy: Why the New Meme Coin Has the Pokemon Community Divided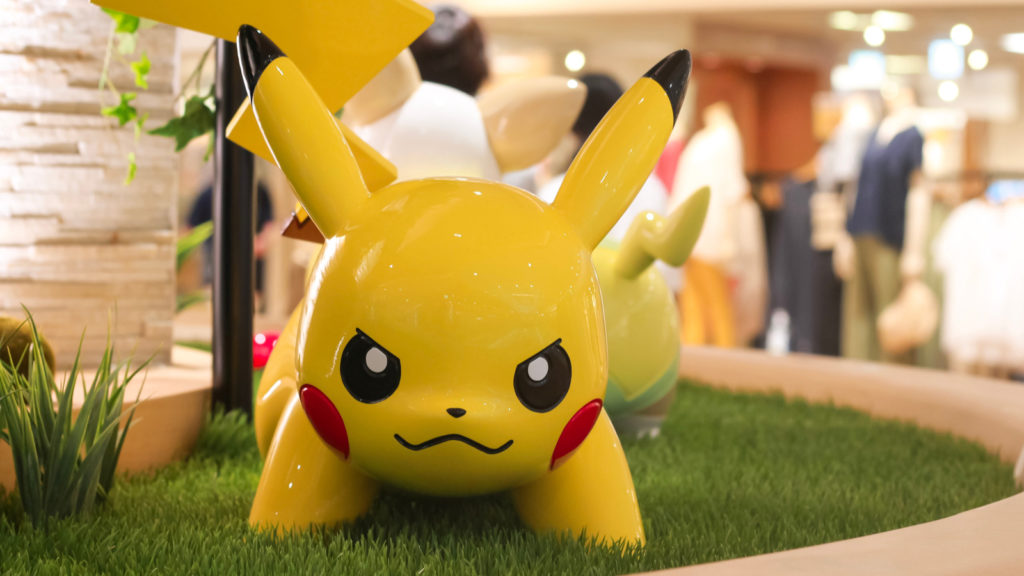 The new Pikachu-based  crypto called Pika (CCC:PIKA-USD) is causing controversy among Pokemon fans.
This new crypto mimics the Pokemon mascot not just in name but also in features. The crypto can evolve to take on new forms. That has it able to evolve from PIKA coins to Lightning, which will, in turn, evolve into RAI coins.
The cryptocurrency is catching flak after users on Twitter (NYSE:TWTR) were made aware of it by user Dr. Lava's Lost Pokemon. Here's a few examples of users taking it to task.
People thought that the more recent mainline games was the low point for the fandom? No, I say this is.

On a more serious note, why are you tweeting about this? It's not something that is official, this is something that some fans did.

TPC might sue and shut this down.

— GBAura (@GrarisBAuris) May 20, 2021
Great, now Pokemon fans can get rekt on pump and dump memecoins

— j4kz (@mr_dress_up) May 20, 2021
I'm sure Nintendo's lawyers will be super OK with it.

— Zesty Time! (@Zesty_Time) May 20, 2021
Because what we need is more fucking cryptocurrencies. Fucking fantastic.

This really sucks, and honestly you shouldn't be giving it attention.

— Pac (@pacdude167) May 20, 2021
this one sucks

— ♡ Poppy! ♡ (@FunnyRatPoppy) May 20, 2021
Of course, it wouldn't be a controversy without people on the other side to argue against those that find disdain in the Pikachu-based crypto. Let's take a look at the other side in the Tweets below.
Its not just a crypto its a tcg with our own gtaphics and mechanics no affiliation to nintindo or pokemon we are taking two things we love and puting them togeather lawers have made sure were clean in that aspect and i still dont kno why the hate

— momo pika (@mattwil4420) May 20, 2021
I'm going against the grain on what other people are saying, but I find this crypto project really interesting.

— Yoohoo (@OnePasoAtATime) May 20, 2021
There is no copyright infringement. It's called PIKA it's an animal.

— FOMOs into pumps (@ExpiredYogurt__) May 20, 2021
You can hope how much you want. We consulted a legal team before doing that, and they double checked every moves we made in our roadmap. Nintendo can't sue us for using Pika nor for what we're trying to achieve: create a great community and utility coin.

— CryptoBoron (@aborin93) May 20, 2021
Pika all the way! This will be revolutionary- Pbay, booster packs, nfts and much much more!

— Phhhoo (@Phoolup1) May 20, 2021
So what's the big takeaway from all of this controversy surrounding the Pikachu crypto? Meme coins aren't going anywhere anytime soon, but maybe don't throw your money behind one with clear references to a copyrighted character.
PIKA was down 8.5% as of noon Friday.
If you're not done with crypto news yet, we've got you covered below.
If you're reading this then you've likely got a love for memes and crypto, which means we can help get you more of both. That includes crypto memes from the crash earlier this week, altcoins to consider during the crypto dip, as well as a collection of other meme cryptos that you might want to look into. You can check out all of that and more at the following links.
More Crypto News for Friday
On the date of publication, William White did not have (either directly or indirectly) any positions in the securities mentioned in this article. The opinions expressed in this article are those of the writer, subject to the InvestorPlace.com Publishing Guidelines.

View more information: https://investorplace.com/2021/05/the-pikachu-pika-crypto-controversy-why-the-new-meme-coin-has-the-pokemon-community-divided/