The Next Big Thing in Fintech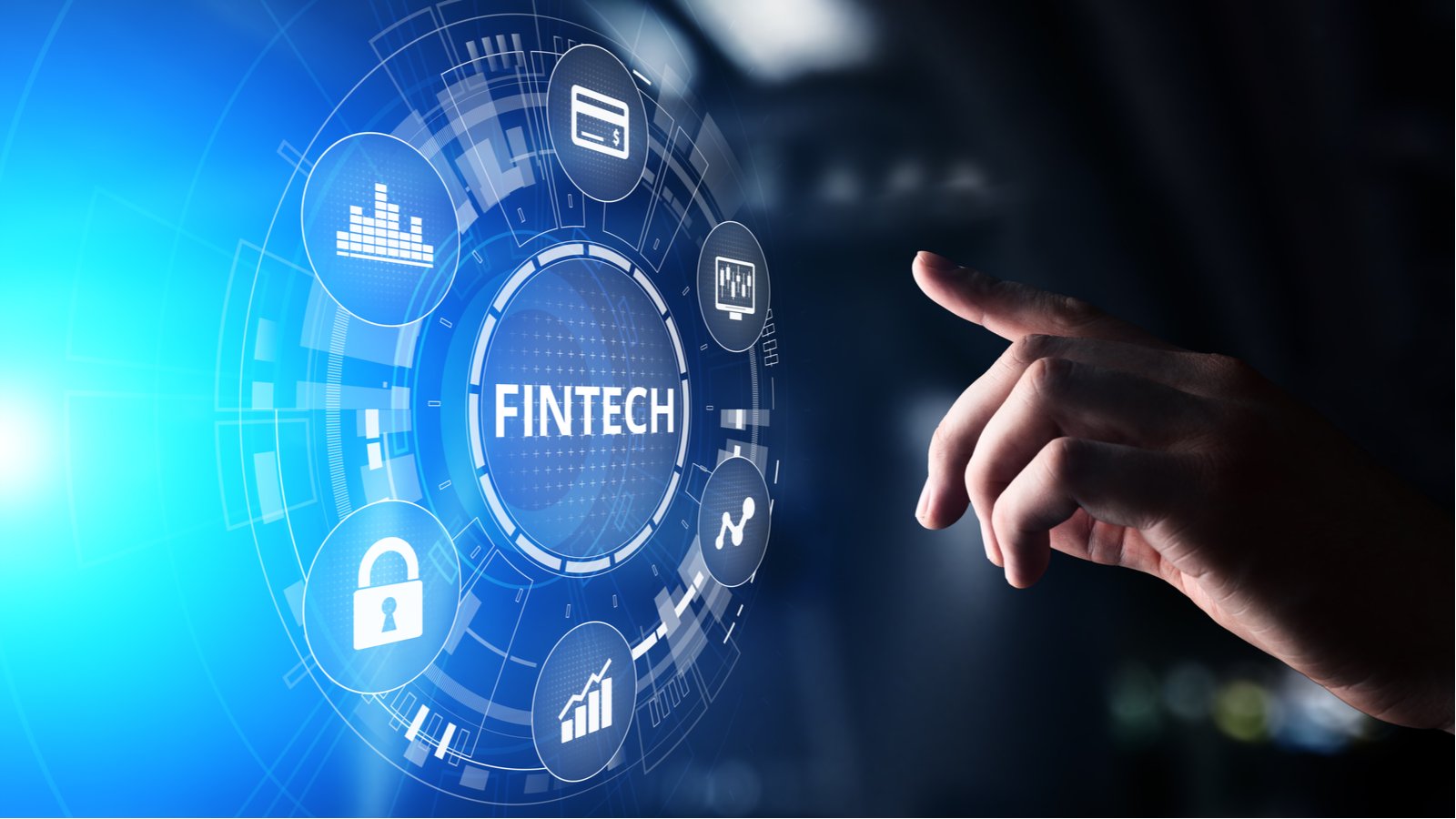 Square's $29 billion purchase… the latest disruptive trend in Fintech… Luke Lango's potential 10X way to play to it
On Monday, payments processor, Square (SQ), exploded as high as 13% on the day.
Why?
Because news broke that it had acquired an Australian payments company called Afterpay and the market loved the synergy.
Here's the quick take on the announcement from our hypergrowth expert, Luke Lango:
Square – who, as longtime readers know, we regard as one of the most innovative companies in the world – shocked the financial markets late Sunday night when the payment processor announced a game-changing acquisition.

The acquisition is essentially a $29 BILLION bet on an entirely new, burgeoning industry that most folks probably haven't even heard about yet… but which Square believes – and which we agree – could be the next big thing in the fintech industry.
Why, exactly, is this acquisition so game-changing? And what's this "next big thing" in fintech?
Today, we'll answer those questions by looking into Luke's recent issue of the Daily 10X Stock Report.
Even better, we'll reveal the specific stock that Luke has identified as a potential 10X winner thanks to this burgeoning trend.
It's a small-cap fintech company that, like Afterpay, has roots in Australia. But unlike Afterpay, it's under the radar of most investors, even though it offers one of the most compelling convenience offerings for customers today.
There's lots to cover, so let's jump in.
***The important change in the financial services sector that could make you a lot of money
For newer Digest readers, Luke is our hypergrowth expert, and the analyst behind the Daily 10X, as we call it. His specialty is finding market-leading tech innovators that are pioneering explosive trends, capable of generating 10X returns for investors over the long-term.
It's a lucrative approach to the markets. To illustrate, in just the past five years, Luke has recommended 17 different 1,000%+ gaining stocks. Most investors never enjoy even one such 10X-winner.
Now, returning to today's opportunity, what is this "next big thing" in fintech?
Buy now, pay later (BNPL).
From Luke:
The BNPL market is simple. It's a host of services which allow for folks to buy a product today, and pay for it through regularly scheduled installments in the future.

Sound like a credit card? It is. Except BNPL services normally don't charge interest, because BNPL service providers don't make their money off those interest payments – rather, they make their money through a commission fee on the initial transaction.

In short, then, BNPL services are basically credit cards without interest.
There are some catches, of course. For example, there's usually a maximum payment amount of just a few thousand dollars. And BNPL doesn't offer the same built-in rewards systems as credit cards.
But the idea is resonating with consumers and the concept is exploding in popularity. We're even seeing BNPL offerings cannibalize traditional credit cards.
Back to Luke for the enormous potential this represents:
According to market research firm C+R Research, 51% of consumers used BNPL services in 2020. What's more is that 38% of BNPL users surveyed by C+R Research said that they expect BNPL services to eventually replace their credit cards.

If 38% of consumers today are saying that they will replace their credit cards with BNPL, then these services could very realistically comprise 40%, 50%, or more of total transaction volume by 2030.

Yet, BNPL transactions accounted for just 2.1% of e-commerce transactions worldwide in 2020.

That delta between where the industry is today (~2% penetration) and where it will be in 10 years (~50% penetration) implies a multi-hundred-billion-dollar economic opportunity for early investors. Indeed, Bank of America sees the BNPL market growing 10X to 15X by 2025 to processing almost $1 trillion in transactions.

The upside here is enormous.
In light of this, it's no wonder that Square's stock surged 13% on Monday.
By the way, Square is so bullish on this concept, it ponied up $29 billion for its Afterpay purchase.
Here's Luke's bottom-line takeaway on the significance of this acquisition:
Mark our words. We think Square's acquisition of Afterpay will go down as the moment the BNPL revolution went mainstream.

That means now is the time to invest in BNPL stocks.
But which ones?
***Luke's "Dark Horse" pick in the booming BNPL market
Today, there are three big dogs in BNPL.
There's Afterpay, which Square just purchased. There's Klarna, which is still private. And we have Affirm, which is already trading on the public markets under the ticker, AFRM (it's gotten a wonderful boost from Square's acquisition, up 22% since Monday as of the time of this writing).
While Luke likes each of these players, for the biggest potential upside, he has a different pick – Splitit Payments (STTTF).
From Luke:
This is an Australian-based BNPL service provider that most folks haven't heard of or used before – and this lack of reach and brand awareness is why the company languishes at a $180 million market cap, versus Afterpay's $29 billion acquisition price tag and Affirm's $15 billion valuation.

But Splitit actually features the most convenient BNPL service in the industry – and we suspect that this company's ultra-convenient nature will shine through as the BNPL market goes mainstream and attracts folks who are less willing to adopt a radical change to the way they pay for things.
So, what's so great about Splitit's offering?
Luke explains that most BNPL services require consumers to use their software and cards. This requires signing up, entering your personal information, running a credit check, and so on. As you likely know, this process is often time-consuming and an annoyance.
Splitit upends all this.
Back to Luke:
Splitit is a BNPL service built on top of your existing financing.

Long story short, Splitit allows you to use your existing credit or debit card to pay for things in installments, without interest. You simply go to pay for something online, click "checkout with Splitit," enter your credit card info, and voila, you're done.

No new sign-ups. No new info tabs. No new credit checks. Nothing new. The installment payments just get charged to your credit or debit card, and that's it.

It's all of the economic and flexibility upsides of BNPL financing, without any of the switching costs. 
***If Splitit has a superior offering, what's held back its growth so far?
In short, it's not accepted by as many retailers as its competitors.
Affirm is accepted by Walmart, Peloton, and Expedia. Afterpay has landed Old Navy, Bed Bath & Beyond, and Forever 21.
Splitit's partners are Purple, Canyon Bicycle, and James Allen – clearly not the same firepower as, say, Walmart or Forever 21.
But Luke sees this issue resolving as additional consumers begin using BNPL and want a more convenient offering:
We suspect this difference will be narrowed in the coming years as more and more consumers enter the BNPL market, and those mid-to-late adopters look for a more convenient BNPL service, creating greater demand for Splitit, which will force more retailers to adopt the service and lead to enhanced demand, starting a virtuous growth cycle through which Splitit could grow very large, very fast…

To that end, we see Splitit emerging as one of the major players in this $1 TRILLION industry. With a market cap of just $180 million today, the potential upside is enormous.
I'll add that Splitit's stock has popped in the wake of the acquisition news.
On Monday, it opened at $0.378. As I write Thursday mid-morning, it's trading 31% higher at $0.495. But if Luke's right, this gain is nothing compared with what's coming.
We'll keep you up to speed here in the Digest.
Have a good evening,
Jeff Remsburg
View more information: https://investorplace.com/2021/08/the-next-big-thing-in-fintech/