The Cryptocurrency Tech That Could Replace Verizon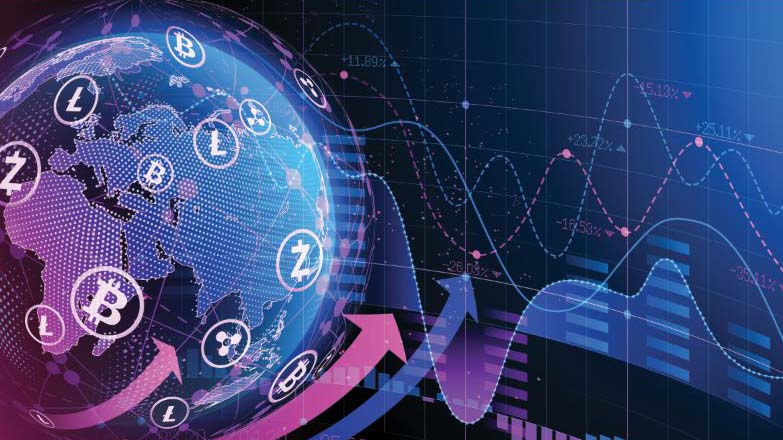 For folks who are unaware, I run a cryptocurrency-focused research advisory called Crypto Investor Network with legendary early Bitcoin investor Charlie Shrem.
Together, we've created a blockbuster portfolio of crypto picks that, in less than a year, has risen more than 100%. Some of those picks are up more than 400%.
Just two weeks ago, we introduced a brand-new cryptocurrency pick into that portfolio that we think could be our biggest winner yet…
It's a small, mostly unheard-of cryptocurrency that is one of the most promising cryptos Charlie and I have ever come across. Whenever we tell folks about it, everyone goes: "Oh. My. God. This could be huge!"
And they're right – it could be huge, because this crypto actually has what it takes to replace Verizon (NYSE:VZ), AT&T (NYSE:T), T-Mobile (NASADQ:TMUS) and every other wireless cell service provider in the world.
You read that correctly. This small crypto could disintermediate the multi-hundred-billion-dollar telecom industry and create a new basis for how things receive internet coverage.
A Cryptocurrency And a Big Disruptor
The idea is pretty simple…
As opposed to receiving cell coverage to power your smartphone and smartwatch while out and about, you can receive an extended WiFi signal that is provided by someone in their home or office, who is creating that WiFi signal and blasting it out into the world. They're doing this because they're getting rewarded to do it with the very cryptocurrency we're talking about right now.
That WiFi signal costs money. But less than the traditional cell signal. And it is just as powerful.
In essence, then, this cryptocurrency is the basis for creating a cheaper way for people and things to access the internet when on the go.
The project was just started a few years back, and is already seeing huge uptake in certain parts of the country. Adoption appears to be accelerating in 2021, and we think this is the critical inflection point after which this cryptocurrency will go mainstream and turn into a true Verizon challenger.
If that happens, the upside potential of this crypto is huge!
Why? Because its market capitalization is under $5 billion. Compare that to Verizon, which features a $235 billion valuation.
Mark my words. This may be the most exciting cryptocurrency in the market today, and one of the best investment opportunities of the decade.
It's certainly an opportunity you don't want to miss.
To find out more about this exciting new crypto pick, click here.
On the date of publication, Luke Lango did not have (either directly or indirectly) any positions in the securities mentioned in this article.
By uncovering early investments in hypergrowth industries, Luke Lango puts you on the ground-floor of world-changing megatrends. It's the theme of his premiere technology-focused service, Innovation Investor. To see Luke's entire lineup of innovative cutting-edge stocks, become a subscriber of Innovation Investor today.
View more information: https://investorplace.com/hypergrowthinvesting/2021/08/the-cryptocurrency-tech-that-could-replace-verizon/