The Case for NOK Stock Simply Isn't Strong Enough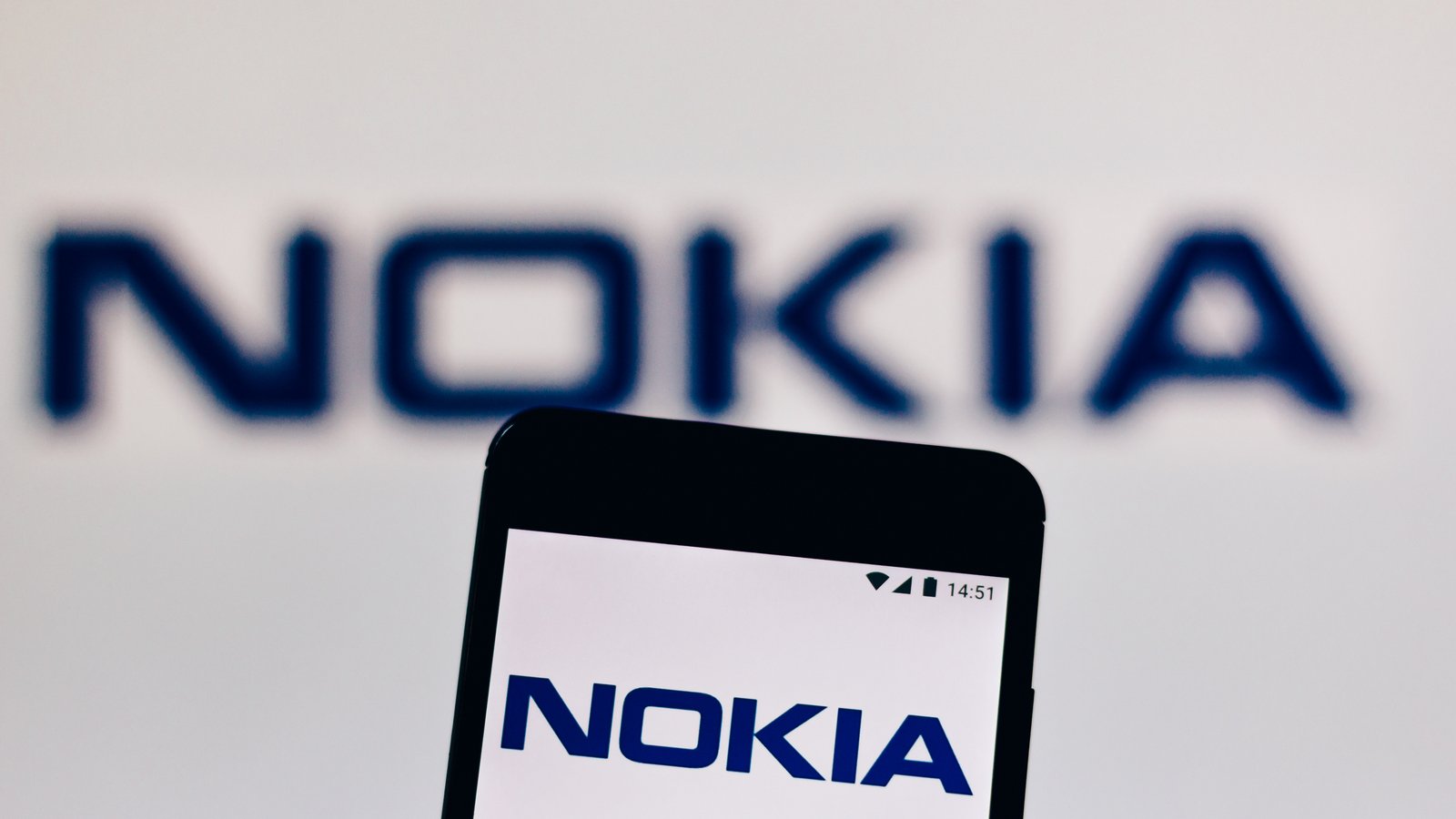 For a moment, Nokia (NYSE:NOK) stock joined the ranks of "meme stocks." NOK stock started the year under $4; in late January, it briefly neared $10.
The rally quickly and unsurprisingly faded, which leads to the question: what now? NOK was left out of the second spike in Reddit stocks. Any investor buying the stock now probably needs to have a long-term case.
The problem for NOK stock is that the long-term case simply isn't that strong. Yes, Nokia has opportunities. It has potential. But it also has a long history of disappointment. Until we see concrete evidence that the company has changed its ways, investors should avoid NOK stock — even after the brief, crazy rally.
A Disappointing Run
Over the past year, NOK stock is up about 3%. Major indices all have rallied nicely.
Over the past three years, NOK is off about 20%. Five-year performance is even worse. And over a decade, Nokia stock has lost more than half its value.
Now, there are a couple caveats in there. First, Nokia shareholders did receive dividends through 2019. Those dividends didn't offset the losses, but total returns weren't quite as bad as the share price suggests.
Second, the fact that NOK stock has struggled over the last 10 years doesn't mean it will struggle for the next 10. Conversely, the decline — which actually runs to 90% from late 2007 peaks — doesn't mean the stock is "cheap."
Pegging current prices to past prices is a common error known as "anchoring bias." The market is constantly updating prices to account for new information. Nokia isn't the same company it was in 2007 or 2016 or even 2019. Nokia stock thus shouldn't have the same price, or be viewed the same way.
All that said, the long-term performance of Nokia stock is telling, because it's been a busy decade for the company. Nokia exited the phone business in a billion-dollar deal, acquired Alcatel-Lucent for $16.6 billion, built out its 5G (fifth-generation) wireless business, and executed a number of restructuring initiatives.
Not one of those efforts has stemmed the bleeding. That does matter.
The Problems Facing NOK Stock
One problem for Nokia at this point is that there simply isn't that much left to do. The Alcatel-Lucent acquisition was supposed to create $1 billion in cost savings. That estimate was later increased, but all of the cuts have been made. Nokia still isn't growing.
All that's left, essentially, is for Nokia to win in 5G. It's not doing so.
Indeed, Chief Executive Officer Pekka Lundmark admitted in the fourth-quarter earnings release that Nokia was losing market share in North America. Making matters worse, it's facing pricing pressure as well.
As a result, Nokia expects revenue to decline roughly 5% year-over-year in 2021. Operating margin is expected to come in at 7% to 10%. That's not an attractive range against the 9.7% reached in 2020.
Nokia is heading in the wrong direction at precisely the point it should be growing. 5G rollouts are in full swing worldwide. Chinese rival Huawei is hamstrung by geopolitical considerations.
In fact, Nokia is even getting a temporary boost from the novel coronavirus pandemic. The company expects about 150 million EUR in cost savings from the pandemic in 2021.
So we get to the core problem here. Nokia hasn't succeeded in the past. Now, with its industry growing and costs cut, it's still not succeeding. At a certain point, it's just impossible to have confidence in the story.
Waiting For the Turnaround
To be fair, Nokia still has a chance to finally deliver on its potential.
The balance sheet is in good shape. Nokia actually closed 2020 with net cash of 2.5 billion EUR ($3 billion). The cash not only removes any sort of bankruptcy risk, but actually represents around 13% of Nokia's market capitalization.
The 5G opportunity is going to last for years. Lundmark said in an interview that 2021 would be a "reset" year, after which Nokia presumably can return to growth.
But too many years of the last 14 have been "reset" years for Nokia. And it's not as if NOK stock is all that cheap. It trades at about 13x 2020 adjusted earnings per share.
That's seemingly an attractive multiple — but here, too, there's a problem. Nokia earnings are declining. The Wall Street consensus estimate for 2021, informed by the company's guidance, projects 23 cents per share in EPS. NOK stock trades at about 17x that estimate.
So the fundamental story here is simple. NOK stock still is pricing in growth. Owning the stock here, then, is a bet that the company will deliver that growth. Until Nokia proves it can legitimately compete and profit from 5G, that hardly seems like a bet worth taking.
On the date of publication, neither Matt McCall nor the InvestorPlace Research Staff member primarily responsible for this article held (either directly or indirectly) any positions in the securities mentioned in the article.
Matthew McCall left Wall Street to actually help investors — by getting them into the world's biggest, most revolutionary trends BEFORE anyone else. Click here to see what Matt has up his sleeve now.  
View more information: https://investorplace.com/moneywire/2021/03/case-nok-stock-simply-strong-enough/