Teladoc Sinks Despite Earnings Beat. Stay Away From TDOC Stock for Now.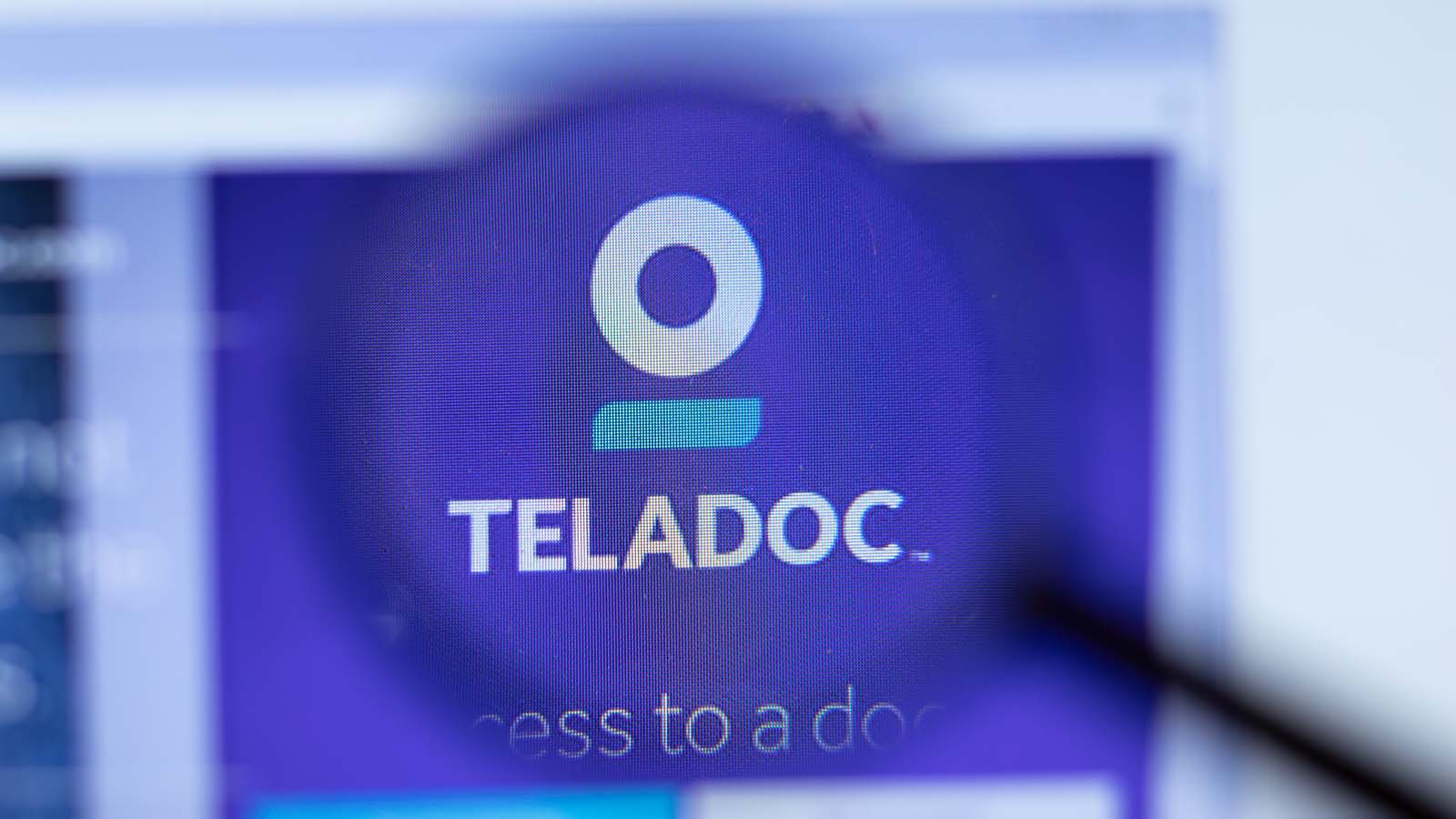 What Happened to the Teladoc Stock Price Today?
Teladoc (NASDAQ:TDOC) stock dropped nearly 10% after the telehealth provider reported first-quarter numbers, beating top- and bottom-line expectations.
Management also boosted its full-year 2021 guide.
TDOC stock is now down 16% year-to-date, and more than 40% off its February highs.
Subscribe to Innovation Investor for a High-Growth, Curated Experience
TDOC Earnings: Why the Stock Fell
Teladoc's headline numbers were great.
Revenues rose 151%. Paid members rose 20%. Visits rose 56%.
But growth is projected to meaningfully slow in 2021. Revenue growth is expected to slow from 156% in 2020, to 82.5% in 2021.
Of particular concern, the company's paid membership base in the U.S. is expected to barely grow this year (up just 2%), which speaks to the fact that Teladoc is having trouble attracting new clients.
That's problematic, because the most important growth driver for Teladoc is new clients. You can only cross-sell and up-sell the existing membership base so much.
In order to address this slowing member growth problem, Teladoc is spending an arm and a leg on technology improvements and marketing. That's why, despite management beating Q1 EBITDA estimates and lifting its full-year revenue guide, the company kept its full-year EBITDA guide, implying weaker-than-expected EBITDA numbers in the back-half of 2021.
For these reasons, TDOC stock is sinking.
Does It Matter?
We're big on innovation and growth.
Ostensibly, Teladoc exudes innovation and growth. After all, this company is pioneering a new era of virtualized healthcare and growing revenues at a triple-digit pace.
But our team feels that this is largely a façade.
We are unconvinced of the company's technology advantages.
Specifically, we do not believe that the core technology of connecting doctors to patients via video or messaging technology is that complex, and can be replicated rather easily. We also do not think the company is doing anything special in terms of its AI capabilities.
Long-term, we think video appointments are just a stepping stone in the virtual healthcare revolution. The end-goal here is to be able to tell an AI what's wrong with you, and have that AI prescribe a treatment, without needing any human interaction or video/phone call.
In that light, we think Teladoc is developing an intermediate solution that is at risk of being made obsolete by more advanced technology.
TDOC Stock Price Forecast
Analysts are doubling down on TDOC stock.
Needham, Piper Sandler, KeyBanc, BTIG, Oppenheimer, Canaccord Genuity, and Deutsche Bank have all doubled down on their Buy ratings on Teladoc stock in the wake of the bad earnings report.
The average price target on Wall Street sits around $255.
But TDOC stock is still trading at 13X this year's sales estimates, which means that in order for the stock to work, you need big growth to sustain itself for a lot longer.
We think that's possible. But not likely. And therefore, we remain on the sidelines with this name.
Teladoc stock ostensibly looks like a great, forward-thinking investment opportunity that could score patient investors 10X gains in the long run. But that's not the case. And it brings up an important point that scoring 10X returns in the stock market is hard to do.
But we happen to be pretty good at it, having scored 17 10X winners over the past five years alone.
How do we do it? By looking where no one else is looking — at small, emerging stocks with breakthrough technologies that could change the world, but which no one knows about or is talking about today.
Buying those small tech stocks today could be like buying Amazon (NASDAQ:AMZN) stock a decade ago… before it soared thousands of percent. This is how we identified small tech stocks with huge breakout potential like like Advanced Micro Devices (NASDAQ:AMD), Chegg (NASDAQ:CHGG), Tesla (NASDAQ:TSLA), NIO (NYSE:NIO), Plug Power (NASDAQ:PLUG), Shopify (NYSE:SHOP), Square (NYSE:SQ), and many more before most other folks even knew they existed — and scored bigger than 10X gains in all those names.
But these days, my focus is on a whole new set of emerging tech companies that have enormous long-term upside potential. The next AMDs, Netflixs, and Teslas, if you will.
To find out about this new class of potential 10X winners, click here.
On the date of publication, Luke Lango did not have (either directly or indirectly) any positions in the securities mentioned in this article.
By uncovering early investments in hypergrowth industries, Luke Lango puts you on the ground-floor of world-changing megatrends. It's how his Daily 10X Report has averaged up to a ridiculous 100% return across all recommendations since launching last May. Click here to see how he does it.
View more information: https://investorplace.com/hypergrowthinvesting/2021/04/tdoc-stock-teladoc-earnings-beat-stay-away-for-now/