Take This Opportunity to Take Profits in SOLO Stock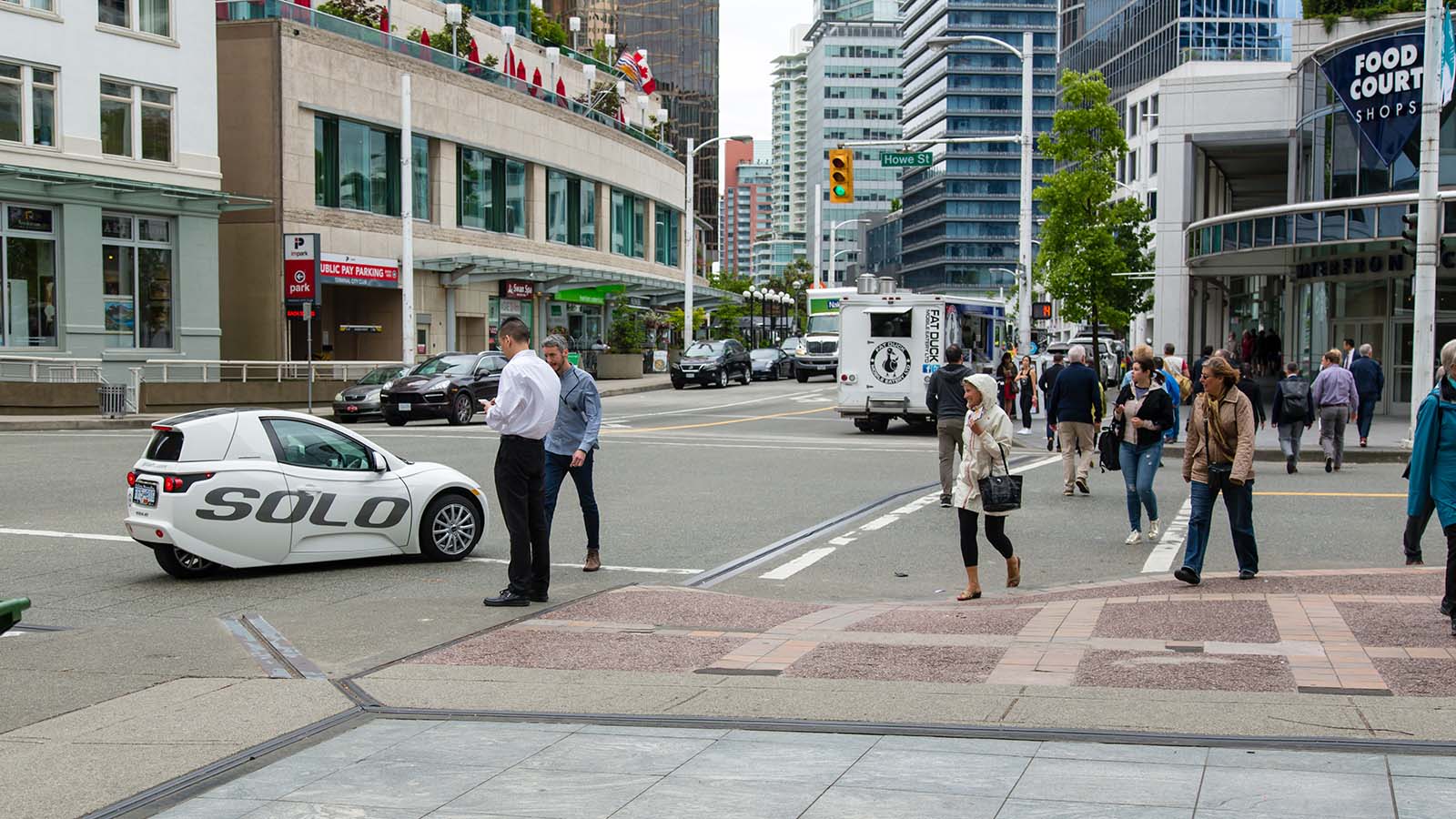 I'll admit it: from a short-term perspective, I've been wrong so far on Electrameccanica Vehicles (NASDAQ:SOLO). I've been steering investors away from SOLO stock since last year. Yet, the name has been one of the bigger winners of the nice rally in electric vehicle (EV) stocks since November.
I'm even surprised that most of SOLO's rally has held. The stock took off not long after the U.S. election results sparked optimism toward the EV industry, going from a close of $2.86 on Nov. 2 to $10.81 by Nov. 20. That's a 278% rally in less than three weeks — and doesn't even include its intraday spike to above $13.
That rally looked like a mini-bubble that was likely to pop. But most of the gains have held, with SOLO settling in just below $8 so far in 2021. Even that price, however, seems too high.
There's little debate at this point that EVs are the future. In fact, I've been saying that for years. But the question is whether Electrameccanica can be a part of that future. Stock price aside, I still don't see much reason for optimism.
So, yes — short-term, I've been wrong. But good investors know it's the long-term that matters. And my perspective on SOLO's long-haul prospects hasn't budged.
The Core Problem with SOLO Stock
Here's the core problem with SOLO stock: it's not an EV play, at least not yet.
That might sound like a foolish statement. The company's initial product, the Solo, indeed has a rear-drive electric motor. So, Electrameccanica is developing electric vehicles.
But the Solo also is a three-wheeled, single-passenger vehicle with no airbags. In fact, it's street-legal in the U.S. only because it's technically considered a motorcycle. According to filings with the U.S. Securities and Exchange Commission (SEC), drivers even have to wear a motorcycle helmet in order to drive it in New York and Massachusetts.
The optimism toward EV stocks is being driven by what will be a steady transition from ICE (internal combustion engine) models across multiple end markets. However, that transition really isn't benefiting the Solo much, if at all. EVs benefit relative to ICEs in terms of not just environmental impact, but also performance and total cost of ownership.
The Solo doesn't offer those latter benefits.
For one, performance isn't a selling point at all: it goes zero to 60 in ten seconds (if you'd want to hit even that speed in the "car"). Of course, total cost of ownership is certainly cheaper — the Solo has an MSRP of $18,500. But the features, benefits and driving experience obviously pale in comparison to traditional cars, whether ICE or electric. The Solo's price tag is cheap because, in many ways, it's simply a less attractive vehicle.
Lack of Progress
So, I don't believe investors should be looking at the potential of SOLO stock as correlated to the growth of the EV industry. Rather, that potential depends on the market for a lower-cost, three-wheeled vehicle targeted to urban consumers looking for ease of use. The motor on that vehicle happens to be electric, but that's not why consumers would buy the car.
And that brings up another problem — the market the Solo does fit into has been targeted time and time again in the United States and every time it's a bust. Three-wheeled cars have been around since the 1970s, but they've never found traction, even with major automakers pushing models.
Maybe Electrameccanica and the Solo can buck that trend. But we don't have any evidence of that yet.
As an early-stage company, Electrameccanica's financials aren't all that illuminating, either. The company generates minimal revenue (just 300,000 CAD in revenue in Q3 2020), most of which is from a legacy business of manufacturing replica cars. Plus, its costs vastly exceed that revenue.
That's not a surprise, certainly. Early-stage companies have low sales and high costs. It doesn't make those businesses worthless. But there are a few data points that create early skepticism about the viability of the Solo and its market.
A Closer Look
The first concern is the customer deposits figure.
Customers can pay a $250 refundable deposit for the Solo. Electrameccanica books those deposits as a liability (since they must either be returned or applied to the purchase price).
But over the first nine months of 2020, the customer deposits liability increased by just 11,125 CAD, or about $8,700.
In other words, on a net basis,  Electrameccanica picked up at most 35 deposits for the Solo in three quarters. That hardly suggests any kind of real enthusiasm. And the net unit gain may be even lower given that the Tofino — a high-end electric sports car that Electrameccanica plans to release down the line — requires a deposit of $1,000.
The other issue comes in terms of the company's timeline. SOLO has spoken positively about ramping up its retail network (which now has 13 locations) and moving into commercial production. But in Q3, over five weeks, its production partner in China manufactured just six vehicles.
Meanwhile, the choice of site of one of its assembly facilities here in the U.S. was supposed to arrive at the end of November. Then it was "early in the new year." We're now in February with no news.
So, all told we're simply not seeing the demand — nor the execution — required for Electrameccanica and SOLO stock to carve out a niche in the U.S. market.
The Case for SOLO Stock
To be fair, it's possible that Electrameccanica does find a niche. There's a use case for urban consumers, and for last-mile delivery companies. Plus, although the Tofino is a long ways from production, it's certainly well-designed.
Meanwhile, the spike in SOLO stock has allowed the company to raise capital via equity offerings. It still has a "shelf offering" for $200 million worth of common stock, preferred stock and warrants outstanding. Bankruptcy risk is pretty much off the table, with it closing the third quarter with just over 100 million CAD in cash.
Maybe this works. But this also is a company now with a market capitalization of $607 million — and as of yet no real business. The Solo isn't being sold, the replica business is barely profitable and the Tofino is little more than drawings right now.
Clearly, there's an awfully long road ahead, as well as real questions about the Solo's market and Electrameccanica's ability to deliver. Until those questions get answered, I'm unlikely to change my perspective on the company — no matter what SOLO stock does.
On the date of publication, neither Matt McCall nor the InvestorPlace Research Staff member primarily responsible for this article held (either directly or indirectly) any positions in the securities mentioned in the article.
Matthew McCall left Wall Street to actually help investors –by getting them into the world's biggest, most revolutionary trends BEFORE anyone else. Click here to see what Matt has up his sleeve now.
View more information: https://investorplace.com/2021/02/take-opportunity-take-profits-solo-stock/