Strategic Partnerships Bolster the Bull Case for BYND Stock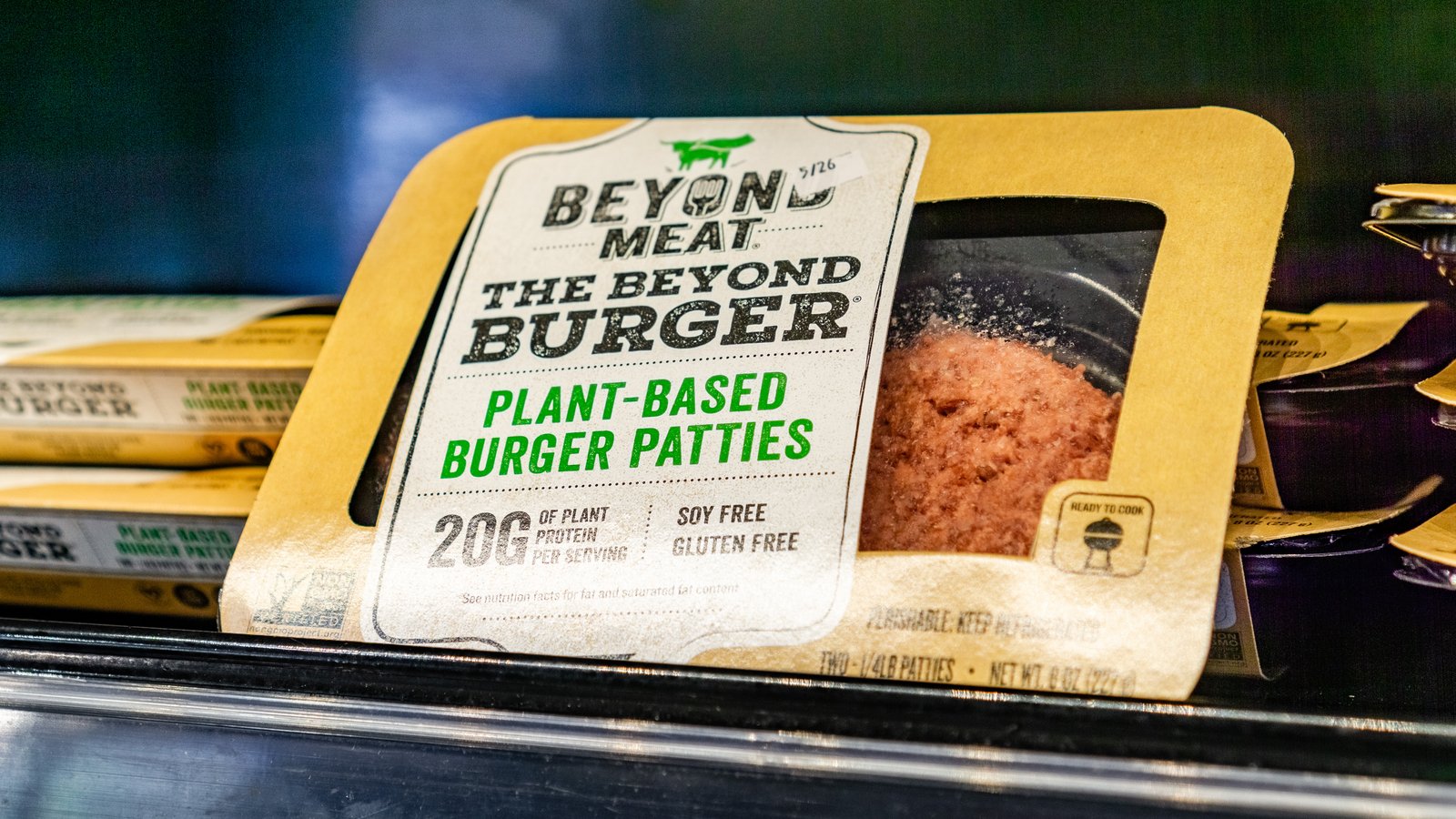 Plant-based meat maker Beyond Meat (NASDAQ:BYND) was among the first well-known entrants into what has become a highly lucrative market. For strong returns in the meat replacement sector, you'd be hard-pressed to beat BYND stock.
Yet, the share price tumbled in February and March. Does this mean that the company is actually in trouble? Did the plant-based revolution come to a screeching halt?
Not at all. Judging by some of Beyond Meat's recently established, value-added partnerships, the meatless movement is alive and well.
With that in mind, let's take a look at the share price and try to determine whether there's a real bargain here. Let's dig in!
BYND Stock at a Glance
It's fair to say that Beyond Meat's long-term investors are doing just fine. A year ago, the stock price was close to the $75 level.
Since that time, the BYND meat stock bulls have made two separate attempts to break through the crucial $200 resistance level. The first attempt took place in October 2020.
That run-up wasn't sustainable, and neither was the rally to $200 that occurred in late January of this year. As of April 9, 2021, Beyond Meat shares were trading at around $131.
That's a sizable retracement from $200, but still a solid gain over the past year. Thus, we have a buy-able price pullback and strong confidence that the bulls are capable of making another run for $200 at some point.
Big-Time Partnership
I have to give InvestorPlace contributor Luke Lango credit for keeping tabs on the latest developments with Beyond Meat.
Lango served up a well-written article on a plant-based partnership that could prove to be a real game changer.
Specifically, Beyond Meat disclosed that the company had entered into an agreement with consumer goods giant PepsiCo (NASDAQ:PEP).
According to the press release, the collaboration will be known as The Planet Partnership, LLC. This is being promoted as "a joint venture to develop, produce and market innovative snack and beverage products made from plant-based protein."
Let's put this in context. As Lango pointed out, the shift to plant-based diets is only accelerating. He says that plant-based foods represent the future of eating, and there's certainly merit to that argument.
PepsiCo's marketing reach is vast, to say the least. I would assess this collaboration as a win-win for both companies. It will allow PepsiCo to offer new snack and beverage options with a health-based angle.
And, it should help promote the Beyond Meat brand as the company strives to expand its market share.
From Niche to Mainstream
If you thought that the PepsiCo partnership is exciting, then get ready for this.
Lango came back with another massive development: Beyond Meat announced collaborations with fast food giants McDonald's (NYSE:MCD) and Yum Brands (NYSE:YUM).
This provides further proof that Beyond Meat, and plant-based foods in general, are going from niche to mainstream.
You might not be familiar with the name Yum Brands. However, Yum Brands owns KFC, Pizza Hut and Taco Bell.
Between those three fast-food restaurants and McDonald's, these deals are going to provide Beyond Meat with plenty of exposure to the public.
The media will undoubtedly focus on the McDonald's partnership, and that's understandable since McDonald's is the king of fast food restaurants.
However, let's not dismiss the importance of the Yum Brands collaboration.
Reportedly, KFC has expanded its testing of Beyond Fried Chicken in a number of U.S. cities.
And let's not forget that the two companies made fast-food history last year, when "Pizza Hut U.S. launched the Beyond Italian Sausage Pizza and the Great Beyond Pizza nationwide, becoming the first national pizza chain to introduce a plant-based meat pizza coast-to-coast."
The Takeaway
Clearly, the days of plant-based foods being obscure and unpopular are long gone.
Today, the meatless food movement is running at full steam. And with potent partnerships providing greater brand-name recognition, the revolution is now being led by Beyond Meat.
On the date of publication, Louis Navellier had a long position in PEP.  Louis Navellier did not have (either directly or indirectly) any other positions in the securities mentioned in this article.
The InvestorPlace Research Staff member primarily responsible for this article did not hold (either directly or indirectly) any positions in the securities mentioned in this article.
Louis Navellier, who has been called "one of the most important money managers of our time," has broken the silence in this shocking "tell all" video… exposing one of the most shocking events in our country's history… and the one move every American needs to make today.
View more information: https://investorplace.com/2021/04/how-strategic-partnerships-bolster-the-bull-case-for-beyond-meat-bynd-stock/