Southwest Stock Can Soar Again Soon and You Can Profit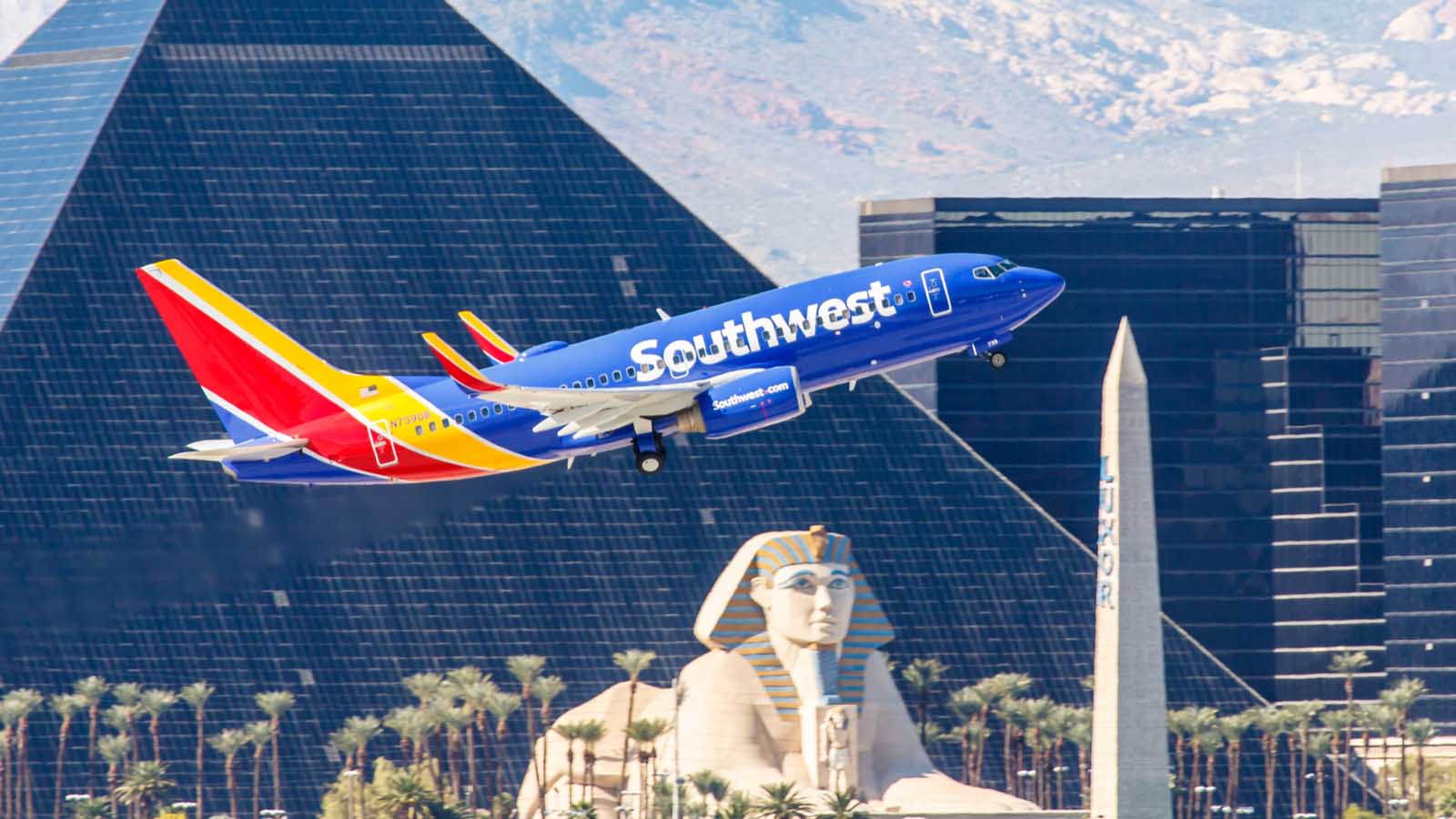 Southwest (NYSE:LUV) is my favorite of the airline stocks to trade. It is also the one to own for the long term. Management has proven itself worthy of my confidence and rarely creates its own drama. However, that doesn't mean you can't find short term opportunities for profit in Southwest stock too. Today we will discuss one that lurks just under $50 per share.
It has built a solid base that the bulls can rely on going forward. The buyers are also setting a higher-low trend approaching the rally trigger I mentioned above. Eventually they will break through and spike to recover last February's levels.
The turbulence that the industry endured last year was as tough as they come. What follows from here should be a walk in the park by comparison. This is not to say it's a straight flight to the moon, because the easy work is already done. However, I think the bulls are up for it.
The long-term strategy is simple — if the stock market is higher years from now then so is Southwest stock. This means that it is futile now trying to find the perfect entry point. In reality, there is so much that can happen between now and then that it's better to lay out the near term opportunities.
But first we have to acknowledge what is happening with the larger investment picture.
Air traffic is still severely down compared to last year. According to the TSA daily U.S. screenings, there are 60% fewer travelers than this time before the pandemic. Consequently, the airlines have a long way to go before recovering some normalcy. It is a miracle that their stocks have clawed their way back from the abyss.
There have been a lot of trading opportunities since the the beginning of the pandemic. It is not often that we get the chance to swing trade major stocks like these to this magnitude. Case in point LUV stock has rallied 120% off the pandemic low. It also had several bearish stints that caused it to fall between 15% and 30%.
Today we aim to time an upswing.
Things Are Still Tough For Airlines
Whatever opportunity there is in individual stocks has to happen inside the confines of the whole stock market. Therefore it is important to spend examine the realities that we face. The virus infection rate has recently gone into high gear again. But luckily the TSA screening rate stayed steady. Whether by necessity or courage, it seems that more people are daring to fly.
Also, businesses are still suffering on Main Street in America but Wall Street is booming. Stocks have never been higher which is shocking to the experts.
One of the main reasons for that are the efforts and expense that our government is putting into the economy. The Federal Reserve has gone bonkers with the quantitative easing and the White House is unleashing another monstrous stimulus package in the trillions. Never has there been this much helicopter money raining down on Americans.
Add to it that a big portion of rent and mortgages are in forbearance, and that makes for a lot of disposable income. It is not a coincidence that 2020 was a lucrative year for recreational vehicles. This doesn't happen if people are starving.
Last year I flew several times, and I can attest to the light traffic at the airports. However the planes were packed because airlines are managing their efficiency very well. Among those, my favorite one to trade is Southwest stock. They built the airline on a "no-frills" model, so they know how to operate on thin margins. They have honed this core competency, and they stuck to it. This flies in the face of the reputation that the legacy airlines had for decades. I have confidence in the long term success of this team.
The Vaccines Will Help Southwest Stock Break Out
In hindsight, it would've been a great idea to buy the dip during the first lockdown. This is easier said than done, because back then we not only had the virus outbreak, but also lingering issues from the debacle at Boeing (NYSE:BA). Finally the 737 Max model has taken flight again. Southwest fleet is made up entirely of 737's, so it was a major wrinkle for them that is now abating.
In the next few months, I expect that life goes back to some sort of normalcy. The vaccines from Pfizer (NYSE:PFE) and Moderna (NASDAQ:MRNA) will help with that process. Soon enough, everyone will have access to them.
So far we've had once crisis after another and therein lies the opportunity. Because in spite of all these problems, Southwest stock is still in decent shape. The ascending trading channel will continue and the breakout will happen. But a tough test is coming soon. As I said, the easy work is over. It's going to take multiple tries before the bulls can succeed.
Meanwhile it is imperative that Southwest doesn't suffer any major setbacks. Losing $44 per share might be acceptable but not much below it. There should be no technical reason to drop below $42.50. If that happens then the priority shifts from upside momentum to downside support. Luckily, in this worse case scenario Southwest stock has plenty of support through $37.50. While this is a semblance of comfort it is a suboptimal course for price to take.
On the date of publication, Nicolas Chahine did not have (either directly or indirectly) any positions in the securities mentioned in this article. 
Nicolas Chahine is the managing director of SellSpreads.com.
View more information: https://investorplace.com/2021/01/southwest-stock-can-soar-again-soon/