SOLO Stock: Electrameccanica Vehicles Is Anything But a Deal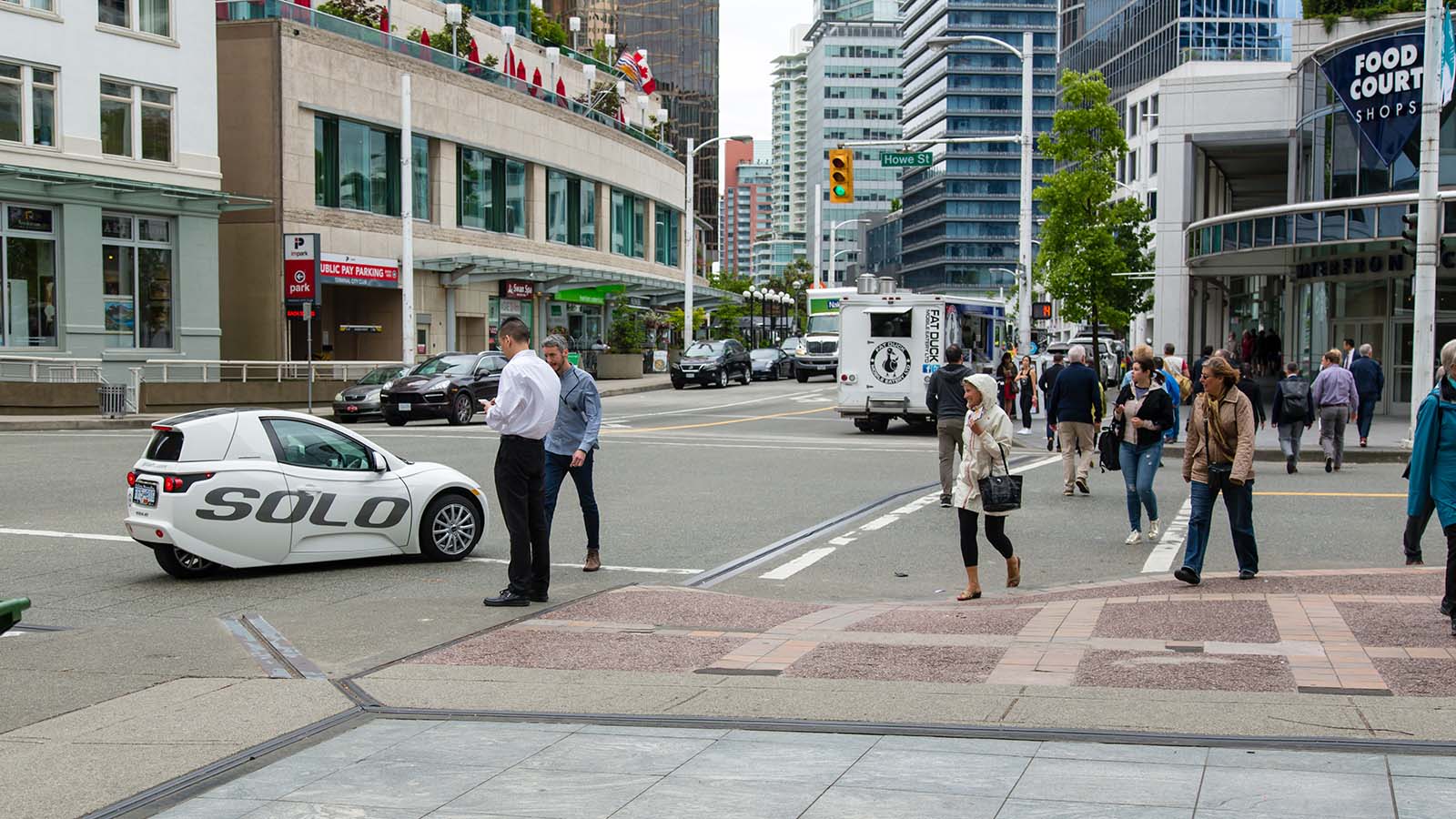 Deep down, I suspect that everyone's reaction when they saw the flagship vehicle of Electrameccanica Vehicles (NASDAQ:SOLO) was incredulousness and perhaps a bit of pity. Small cars really don't sell well in the U.S. Sure, you can claim that we're entering a new paradigm of buyers that care about the environment. But if that's the only argument supporting SOLO stock, it seems unlikely to be sustainable.
When you look at Tesla (NASDAQ:TSLA), it's clear that the American consumer would desire larger vehicles if money was not an issue. Just look at the popularity of the Tesla Model Y. With a price tag featuring a reasonable premium over the Model 3 fighter brand, the consumer will gravitate toward SUVs over sedans. Changing the platform from combustion engine to electric motor did not change driver preferences.
Therefore, SOLO stock is about as contrarian of an investment as you can get in this sector. I'm not entirely sure if that's a great thing in this case. Yet for some, that's all they need to hear.
Given the craziness that we've seen in the market recently, it may very well be enough for SOLO stock. After all, Electrameccanica has two important tailwinds working for it: a "cheap" price tag and a decent amount of people that are shorting the security (short percentage of float at 13.4% as of Jan. 15).
At this point, you just need to coordinate with some folks on r/WallStreetBets and SOLO stock can fly to the moon. Isn't that how we're supposed to analyze investments now?
In seriousness, Electrameccanica does have an important narrative in the election of President Joe Biden and the Democrats controlling Congress. Undoubtedly, they will push environmentally friendly policies, which inherently support electric vehicles (EVs).
And with the three-wheeled, single-seater Solo, this is the most accessible EV available. Except that it's not.
The Fundamentals of SOLO Stock
As many of my InvestorPlace colleagues have pointed out, the Solo isn't legally an electric car. Instead, it's an electric motorcycle. This is significant, in part, because according to Car and Driver, this limits the federal tax credit available from $7,500 to $2,500.
The other reason why the motorcycle classification is consequential is that it automatically increases competition for the underlying business of SOLO stock. Currently, the cheapest "real" EV is the Mini Cooper SE with an MSRP of $29,900. From what I understand, the Mini Cooper still qualifies for the $7,500 credit. Therefore, you can get one for $22,400.
The Solo has a price tag of $18,500. Apply the $2,500 credit for which it apparently qualifies, and you have a net price of $16,000. That's not bad on its own. However, by paying 40% extra, you get four times the seating capacity and reach 60 miles per hour 3.1 seconds quicker (a lifetime in the automotive world) from a standstill.
When you look at it from a holistic perspective, the Solo is truly the most expensive EV that's not an EV that you can get. Just think about it: For an extra $6,400, you get usable capacity, a much faster vehicle and arguably a more desirable platform.
About the only thing that the Solo does better than the Mini Cooper SE is that it can get you to work and back more efficiently. But honestly, who cares about that, especially during this pandemic?
In addition, what happens when the competition starts heating up? When you have companies like Toyota (NYSE:TM) going electric, it's guaranteed that they will start challenging the lower price threshold of the EV spectrum. And that means as the years tick by, the gap between an electric trike and a genuine electric vehicle will close uncomfortably for SOLO stock.
If You Must Gamble, Gamble Quickly
Contrary to what my critics say, I'm not that stupid. Nor am I naïve as to what's going on in the market today. Yes, I absolutely believe there's a possibility that SOLO stock will rise in the near term. If I'm being honest, I would expect SOLO to rise at least into early March, if not a bit longer.
But where I'm getting skeptical is the value proposition. First, you have the harsh reality that SOLO stock is deeply overvalued relative to automotive industry standards. Priced at 35 times the consensus 2021 revenue estimate, SOLO is more expensive than Tesla (30 times actual sales). Further, it blows out Toyota, which is absurd.
Second, I don't think the customer can justify buying an electric trike toy when a real EV — which can double as a toy — performs better, looks better and can actually haul some stuff and people, all for a relative pittance of a premium.
There's always an appeal to getting the first of anything, I'll give Electrameccanica that. But at such a rich premium on the fundamental and consumer end, you better be quick and careful with SOLO stock.
On the date of publication, Josh Enomoto did not have (either directly or indirectly) any positions in the securities mentioned in this article.
A former senior business analyst for Sony Electronics, Josh Enomoto has helped broker major contracts with Fortune Global 500 companies. Over the past several years, he has delivered unique, critical insights for the investment markets, as well as various other industries including legal, construction management, and healthcare. 
View more information: https://investorplace.com/2021/02/solo-stock-electrameccanica-anything-but-a-deal/