Short Squeeze Stocks: Use This 'Smart Money' Indicator for Big Gains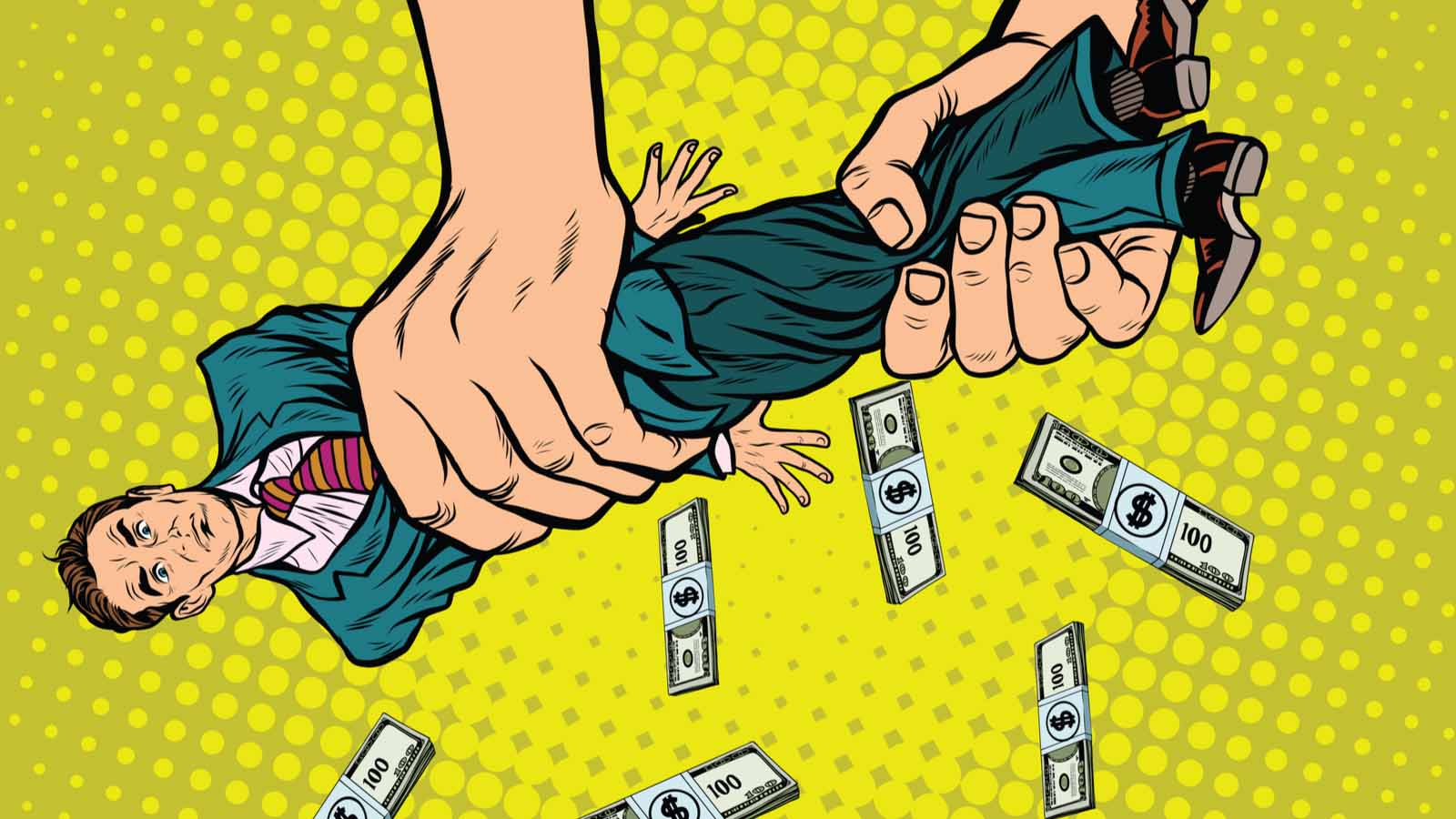 What if you could double your money – or more – in just a few days?
Before 2020, I would've told you that doing so in the market is highly unlikely, and that you may as well just go to the casino and put it all on black.
But the investing game has changed over the past 12 months…
Suddenly, dozens of stocks began doubling, tripling, quadrupling, and even 10X-ing in a matter of days.
You had QuantumScape (QS) in late 2020 which, over the matter of about 45 trading days in November and December, soared more than 10X in value.
You had GameStop (GME) in January 2021, when the stock went from $20 to nearly $500 in a matter of weeks.
You had Koss (KOSS) around the same. That stock went from $3 to $130 in just a few days.
Over the next few months, Stitch Fix (SFIX) doubled in about a month, Virgin Galactic (SPCE) popped about 3X in a month, AMC (AMC) rose about 5X in a week, and Clover Health (CLOV) soared 4X in a week.
And that's just the short list of stocks that have more than doubled in a short amount of time in the stock market in late 2020 and early 2021.
Clearly, the investing game has changed. Folks today now have a realistic shot at doubling their money in the stock market in just a few days.
What's the secret?
Short interest.
The stocks I just mentioned have little in common. QuantumScape is a pre-revenue solid-state battery maker. GameStop is an antiquated video game retailer. Koss makes headphones. Stitch Fix is an online clothing retailer. AMC is a movie chain. Clover Health is a fancy Medicare Advantage provider.
But they all do have one thing in common: They're all heavily shorted.
QuantumScape's short interest is at 21.5% of its float, meaning that more than one out of every five tradeable shares in the company is sold short, or is betting against the company.
GameStop's short interest is 20%. Koss is up at 22%. Stitch Fix is around 18%. Virgin Galactic is above 27%. AMC is at 23%. And Clover is all the way up at 37%.
These are heavily shorted stocks, and as heavily shorted stocks, retail buying momentum can cause a big short-squeeze and parabolic rally.
So… if you're looking to double your money in the stock market in a just a few days, then the best place to start looking is in the basket of stocks with big short interest.
And this isn't just a game for retail investors. Because, believe it or not, this is exactly what the smart money is doing…
Bank of America recently polled 116 institutional investors in its 30th annual Institutional Factor Survey. One of the many questions Bank of America asked those smart money investors is to identify their top 10 factors used to pick stocks.
Nearly half of them – about 47%, to be exact – said "short interest" is a top 10 investment factor.
In other words, half of the smart money institutional investors out there are targeting heavily-shorted stocks and hoping for a big squeeze to make a ton of money in a short amount of time.
That's a big number… and while it might be shocking, it's true.
So, forget your preconceived notions about buying heavily-shorted meme stocks as being just a "dumb money" casino bet – it's a validated investment strategy that even the pros are using to score big gains in a short amount of time.
I think you should be opening the door to this strategy, too.
That's why I'm going to start highlighting a handful of "short squeeze" stocks in my free e-letter, Hypergrowth Investing, where I cover emerging megatrends and high-risk, high-reward stock picks each and every day.
By becoming a subscriber, you'll never have to pay a dime and will always get high-quality information on a number of market themes and picks that could make you a ton of money over the near- to long-term.
Just click here to sign up and gain access to my research report, 11 Electric Vehicle Stocks for 2021.
Just look for your first issue the following day at 7:30 a.m. Eastern.
Happy investing.
On the date of publication, Luke Lango did not have (either directly or indirectly) any positions in the securities mentioned in this article.
View more information: https://investorplace.com/hypergrowthinvesting/2021/06/the-smart-money-uses-this-indicator-to-score-triple-digit-gains-in-just-days/