Shiba Inu Appears To Be Going to the Dogs at This Time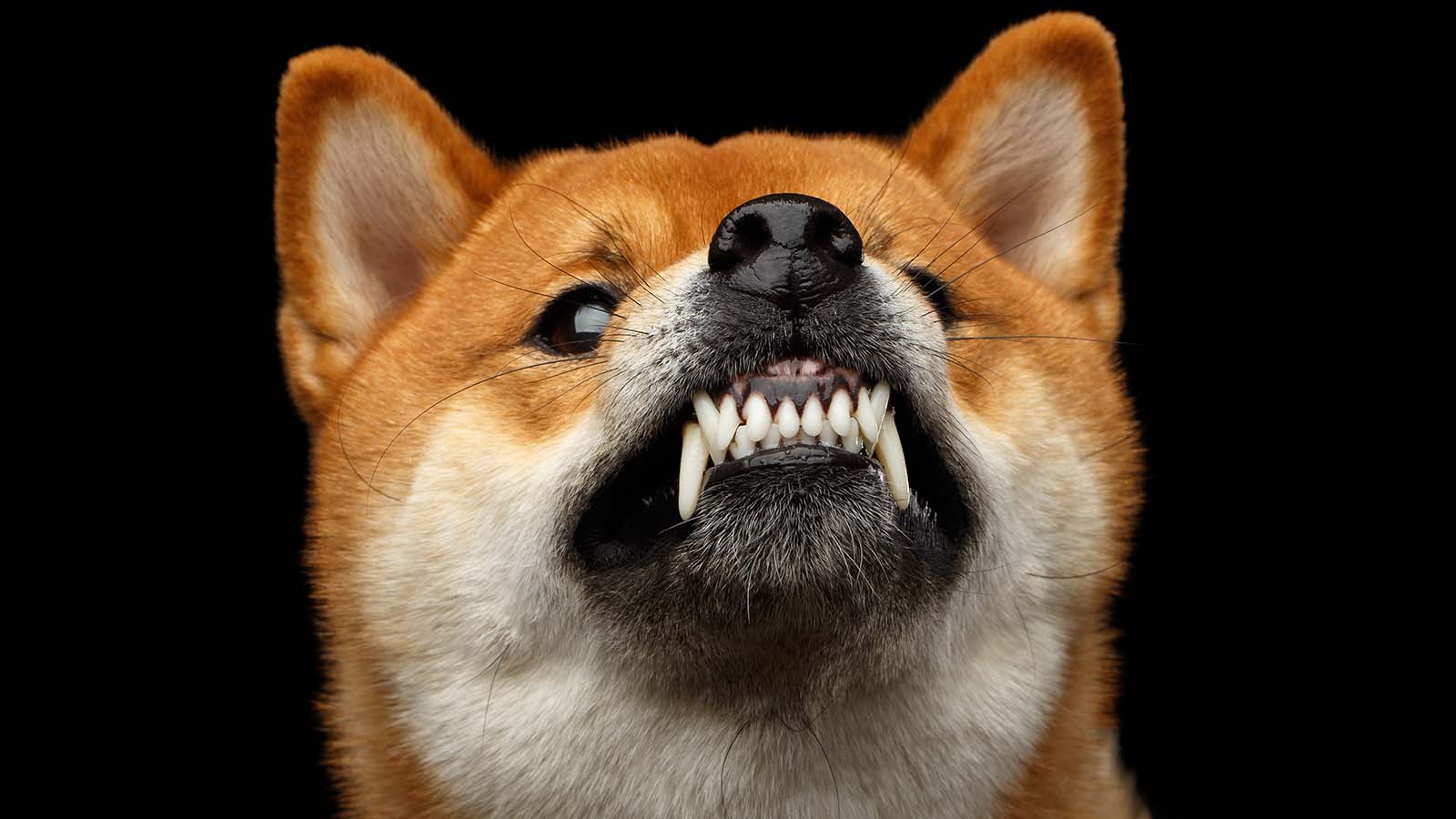 Meme-based cryptocurrency Shiba Inu (CCC:SHIB-USD) has been lost a fair share of its value in the past few months.
Shiba Inu shed more than 70% of its value since May, despite hitting an all-time high that month. Crypto investors seem to have become wary of these meme currencies and their glorified plans to change the world without having a strategy in place.
Shiba Inu is one such cryptocurrency that offers little or nothing to long-term investors failing to outrun its meme status.
Several pet coins have emerged of late due to Dogecoin's (CCC:DOGE-USD) fairy-tale run, where its price shot up to astronomical levels. The parody cryptocurrency was launched in 2013 but gained traction when Elon Musk and a broad community of fans started pushing it online.
However, Dogecoin served no purpose, which is why it witnessed a steep decline in its price. Though Shiba Inu may have some utility over Dogecoin, it isn't enough to attract long crypto investors. Therefore, those with a healthy risky appetite would only want to invest in it for short-term gains.
The Red Flags
Shiba Inu and other meme-based cryptocurrencies have struggled to offer any real-world utility to their users. Some felt that cryptos such as Dogecoin would gain traction as a digital payment accepted by several retailers online with all the hype. However, that hasn't been the case so far, and the digital payment space continues to get more competitive with every passing day.
In the meantime, members of Shibu Inu's social media forums have been looking to push its price higher by trading amongst each other.
Furthermore, we have little information about its founder, Ryoshi. When analyzing the prospects of a new digital asset, a look at the track records of its founders could provide valuable information about its long-term potential. Moreover, the crypto has talked extensively about building a decentralized ecosystem. However, it's describing a decentralized exchange, of which there are plenty at this time.
Taking a deeper dive into its white paper, it's unclear what the currency intends to achieve. There is an inherent problem with Shiba Inu and other cryptos based on the arbitrage model. Its sole purpose is to go up in price, primarily driven by investor sentiment. Token burning takes place when users are moving tokens. Therefore, the model isn't sustainable.
The Positives
It hasn't been all grim for Dogecoin-inspired Shiba Inu. There have been a few positive developments that have had its supporters cheering in the past few months. For starters, it launched its decentralized exchange called ShibaSwap. Though it's not the first DeFi exchange out there, it does show its commitment to the sector.
Moreover, Shopping.io  recently announced that it would accept the SHIB token for purchases on the top e-commerce such as Amazon (NASDAQ:AMZN). Additionally, the token began trading on Coinbase's (NASDAQ:COIN) Coinbase Pro. The launch was delayed, though, and for now, it trades on other top crypto platforms such as Binance. Back in July, online broker eToro announced the SHIB token would be available for trading due to popular demand.
The Bottom Line
Shiba Inu is among the top 50 cryptocurrencies globally, suggesting that there is still healthy investor interest in the asset. However, the hype surrounding such cryptocurrencies is fading incredibly fast.
It continues to lose value, as investors have come to grips that it offers little or no value as an investment. Therefore, it's a no-brainer to avoid cryptocurrency at this time.
On the date of publication, Muslim Farooque did not have (either directly or indirectly) any positions in the securities mentioned in this article. The opinions expressed in this article are those of the writer, subject to the InvestorPlace.com Publishing Guidelines.
View more information: https://investorplace.com/2021/08/shiba-inu-appears-to-be-going-to-the-dogs-at-this-time/