ROKU Stock Is Worth 60% Less Now That Vizio Is Public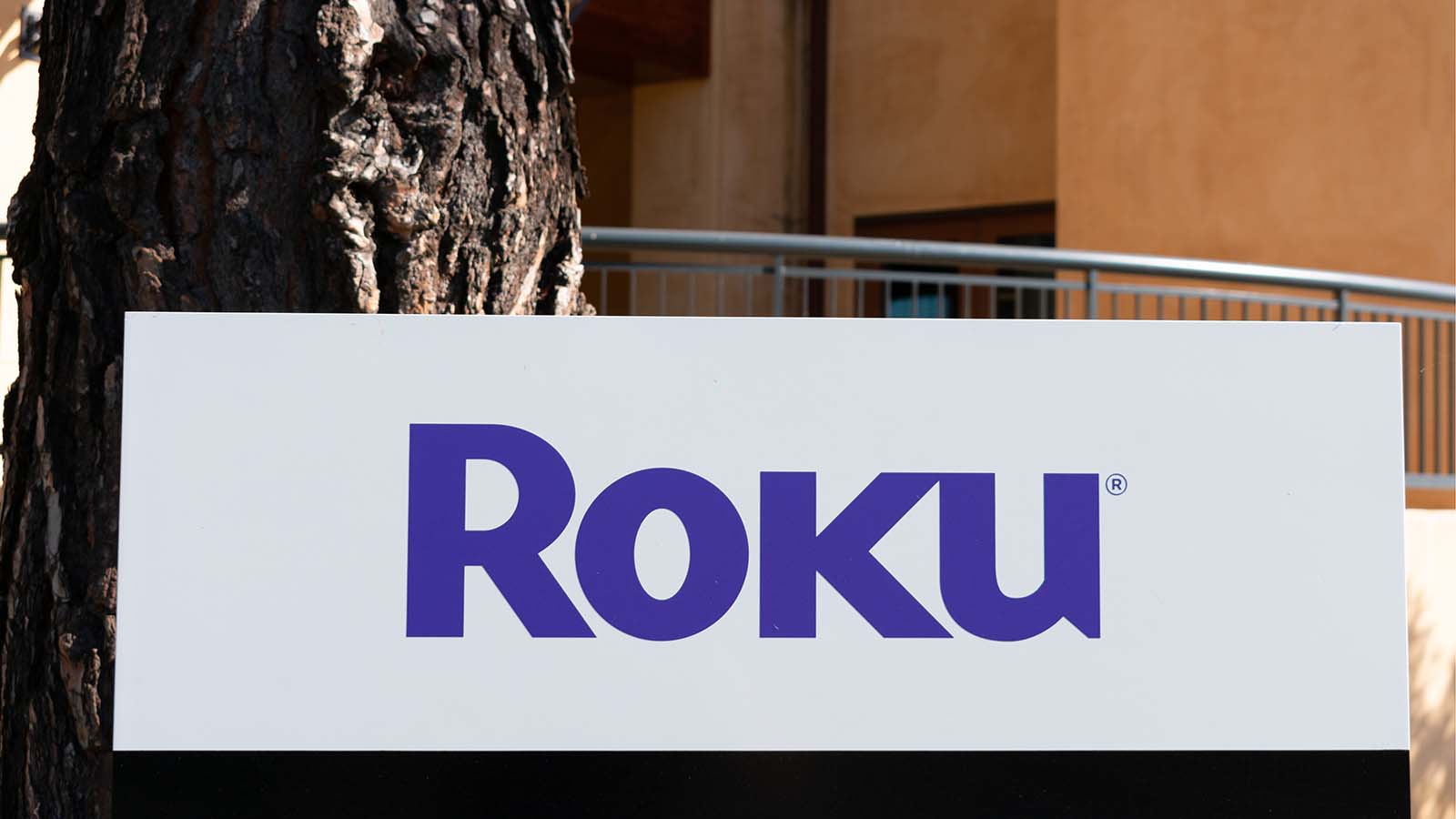 Right now, analysts seem to be less enamored with Roku (NASDAQ:ROKU). Instead, they're favoring the newly public Vizio (NYSE:VZIO). Why? One big reason for this is the fact that ROKU stock is much more expensive. Both are connected-TV companies that sell TVs as well as ads on those TVs. But don't expect to see ROKU rise much further compared to Vizio — at least until it grows into its sky-high valuation.
For example, Roku has a $41.6 billion market capitalization, but analysts forecast sales will hit $2.56 billion this year. That means ROKU stock is at 16.25 times sales. That would even be high for a price-to-earnings (P/E) ratio rather than a price-to-sales (P/S) multiple.
Compare that with Vizio, which now has a $4.84 billion market value. Analysts foresee $2.17 billion in sales this year, or just 15% less than Roku. However, its P/S ratio is just 2.23 times that estimated revenue. That means Roku has just 15% more revenue but is 7.29 times more expensive (i.e., 16.25 divided by 2.23). Obviously, something is wrong here.
In other words, ROKU stock is likely to keep falling. So far this year, it's down just 6% but is also way off its high mid-February close of $469.70. Today, it changes hands at around $312. This is a drop of over 33%.
ROKU Stock: Comparing Margins
To be fair to ROKU stock, some of the differences in valuation here could be from a comparison of both companies' margins. For example, Roku had a fourth-quarter gross margin of 47% and an adjusted EBITDA (earnings before interest, taxes, depreciation, and amortization) margin of 17.5%.
By contrast, Vizio — according to its initial public offering (IPO) prospectus (Page 95) — had a Q4 2020 gross margin of just 13.9%. That means that Roku had 3.38 times greater gross margin.
In addition, Vizio had a 7.4% adjusted EBITDA margin, based on data in the prospectus (Page 96). Roku's margin, however, came in at 17.5%. In other words, Roku had over twice the EBITDA margin (17.5% divided by 7.4% -1 = 136%).
Adjusting the Valuation
So, yes, Roku deserves to have a higher valuation. But not 7 times higher than Vizio. Its gross margins are 3-plus times greater and its EBITDA margins are a little over 2 times.
Therefore, let's say that ROKU stock deserves to have a 2.5 times greater P/S ratio than Vizio. Therefore Roku's valuation should be 2.5 times Vizio's P/S of 2.23 times. That gives it a fair value P/S multiple of 5.57 times, not 17.7 times.
Multiplying Rokus' forecast sales of $2.56 billion by 5.57 gives it a fair value market value of $14.25 billion. That makes ROKU stock still massively overvalued at $41 billion.
In fact, let's just say that Roku deserves to have a 7 times P/S metric. This is over 3 times Vizio's P/S ratio, yet it still implies that Roku should be worth no more than $17.92 billion (i.e., 7 x $2.56 billion sales). This is still only around 40% of its present market value.
That makes ROKU stock worth at least 60% less than today's price. This puts ROKU stock on a fair market value of just $187 per share (i.e., today's price of $312 x 0.60).
What to Do with ROKU Stock
One analyst at Seeking Alpha who also compared Roku to Vizio believes the former is "insanely valued." After reading that article, I wanted to compare both companies for myself. As you can see, my analysis shows a similar result.
However, you should be aware that my analysis is completely different than most other analysts. For example, Tipranks reports that 21 analysts who have written about ROKU stock have given it an average price target of $475.05. This represents an amazing 52% increase from today's price.
The same is true for Yahoo! Finance, which has 24 analysts giving Roku an average $471.44 price target. I wonder, though, if these same analysts foresaw the recent drop in the stock from its mid-February peak. In fact, if they put out their target prices around then, why haven't they adjusted their views now that Vizio is public with a much lower valuation?
The bottom line is this: Roku probably deserves to have a lower valuation, albeit not as cheap as Vizio. If the company's upcoming Q1 earnings release on May 6 does not impress analysts, the stock could take a hit. So, look for ROKU stock to fall another 60% from here.
On the date of publication, Mark R. Hake did not hold (either directly or indirectly) any positions in the securities mentioned in this article.
Mark Hake writes about personal finance on mrhake.medium.com and runs the Total Yield Value Guide which you can review here.
View more information: https://investorplace.com/2021/05/roku-stock-worth-60-percent-less-now-that-vizio-public/