Revenue Growth Makes SPRWF Stock an Attractive Pot-Sector Play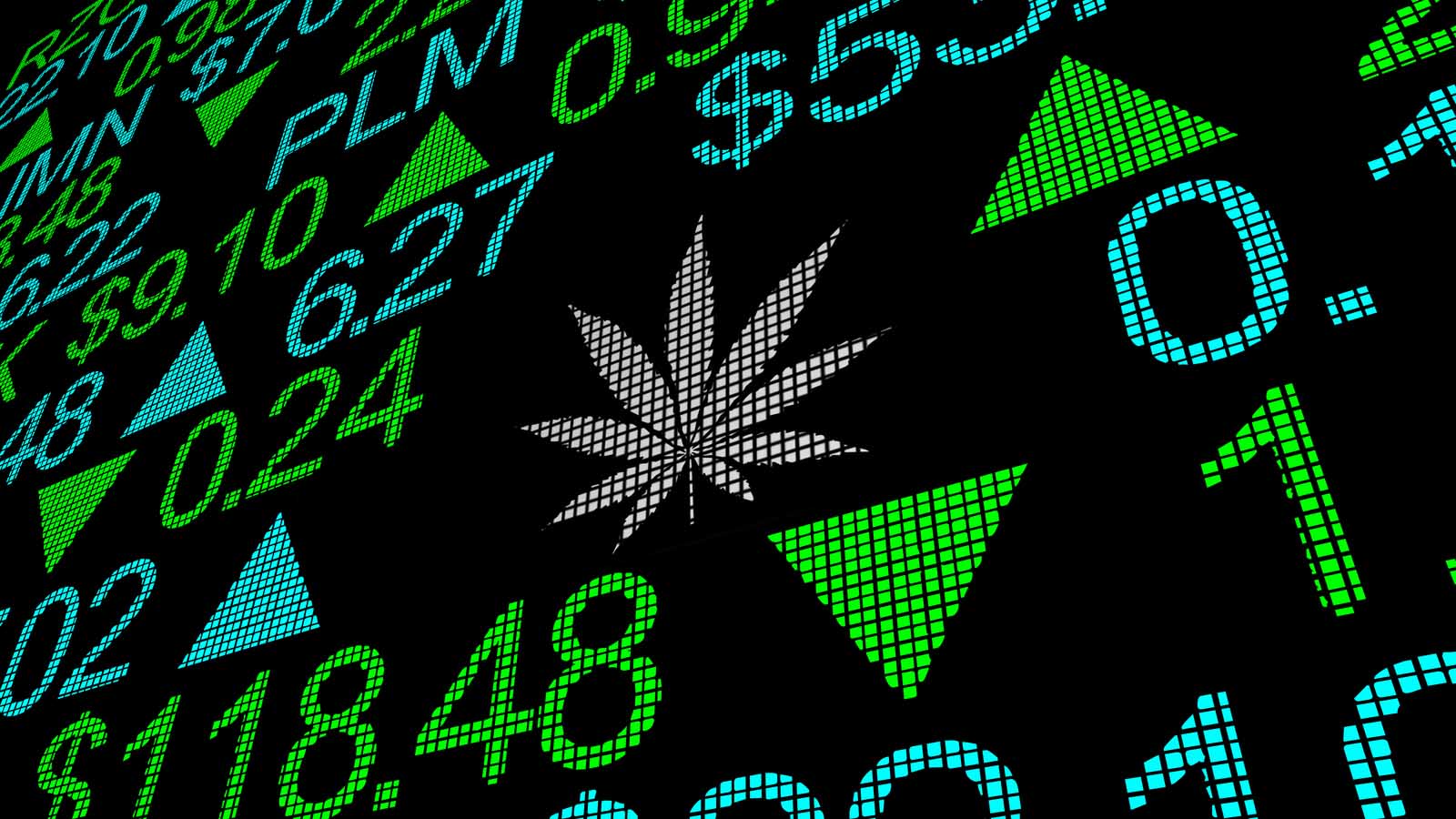 Canadian medical marijuana producer Supreme Cannabis (OTCMKTS:SPRWF) might be a new focus of attention in the financial markets due to the recent price moves of SPRWF stock. Yet, the company is actually a mainstay of the Canadian weed industry, as it's been around since 1979.
There's definitely risk involved with owning shares of SPRWF as it's a penny stock — defined by the U.S. Securities and Exchange Commission (SEC) as a stock that trades under $5 per share.
Marijuana penny stocks are capable of moving quickly in either direction, so please only take a small position in SPRWF stock, if you choose to take a position at all.
With that, I'd like to recommend SPRWF as it's an affordable entry point into the world of pot stocks. Besides, the company's revenue growth suggests that this little penny stock could grow into a bona fide market mover.
A Closer Look at SPRWF Stock
Patience pays — that's a principle to live by, especially in the financial markets. SPRWF stock provides a textbook example of how the "be right and sit tight" philosophy can be highly profitable.
The situation might have seemed hopeless when SPRWF stock was trading near 10 cents in mid-March, and then again at that level in late October.
But if you really believe in a company, sometimes the best policy is to hold onto your shares and just wait. And indeed, the magic moment finally happened in February, when SPRWF stock shot up to a 52-week high of around 47 cents.
There was a cooling-off period after that, however. It tried to regain, touching 45 cents on Feb. 10, and has since fallen back to around 28 cents. Hopefully, the bulls can resume the uptrend and target 50 cents in the coming months.
Help from Reddit and the Government
We'll certainly discuss the company-specific details, but I'd like to call your attention to a couple of external factors that could help the SPRWF stock bulls.
One of these factors is the influence of the Reddit crowd, and particularly the subreddit known as r/WallStreetBets.
As InvestorPlace contributor Vivian Medithi has suggested, the folks on Reddit may have helped to pump up the share price of another penny pot stock, Sundial Growers (NASDAQ:SNDL).
Due to the similarities between SNDL stock and SPRWF stock, the latter shares could easily be the Redditors' next pump target.
Medithi also pointed out that the prospect of U.S. cannabis legalization is becoming more likely. It's no secret that Vice President Kamala Harris and some Democrats in Congress are ready and willing to push for marijuana decriminalization.
Of course, these factors are beyond the control of Supreme Cannabis. Moreover, there's no guarantee that pro-pot legislation will pass in the U.S., or that the Reddit crowd will target SPRWF stock.
Strong Revenue Growth
Nonetheless, investors should be aware of these potential positive catalysts. Plus, there's another positive catalyst as the company's revenues are soaring.
On Feb. 11, Supreme Cannabis released its second-quarter 2021 fiscal results. It's undeniable that this was an outstanding quarter for the company.
The bulls should definitely appreciate the company's 54% growth in consolidated net revenues on a quarter-over-quarter basis. They should also like the 70% quarter-over-quarter growth in Supreme Cannabis's recreational-segment net revenues.
On top of that, Supreme Cannabis generated positive adjusted EBITDA of $3.6 million during the quarter. That's a major improvement over the $300,000 recorded in the first quarter of fiscal 2021.
For me, though, it's the consolidated revenue growth that really stands out. In terms of fiscal health, it's safe to say that Supreme Cannabis is moving in the right direction.
The Bottom Line
I certainly can't guarantee that the Reddit users will target SPRWF stock for a price pump. Nor can I assure you that cannabis will be legalized in the U.S.
Still, those are possibilities worth considering. Besides, Supreme Cannabis recently reported terrific revenue growth. That's not speculation, but a fact that makes SPRWF stock attractive as an investment.
On Penny Stocks and Low-Volume Stocks: With only the rarest exceptions, InvestorPlace does not publish commentary about companies that have a market cap of less than $100 million or trade less than 100,000 shares each day. That's because these "penny stocks" are frequently the playground for scam artists and market manipulators. If we ever do publish commentary on a low-volume stock that may be affected by our commentary, we demand that InvestorPlace.com's writers disclose this fact and warn readers of the risks.
Read More: Penny Stocks — How to Profit Without Gettting Scammed
On the date of publication, David Moadel did not have (either directly or indirectly) any positions in the securities mentioned in this article.
David Moadel has provided compelling content – and crossed the occasional line – on behalf of Crush the Street, Market Realist, TalkMarkets, Finom Group, Benzinga, and (of course) InvestorPlace.com. He also serves as the chief analyst and market researcher for Portfolio Wealth Global and hosts the popular financial YouTube channel Looking at the Markets.
View more information: https://investorplace.com/2021/02/revenue-growth-makes-sprwf-stock-an-attractive-pot-sector-play/