Pick PINS Stock Entries With Care At These Levels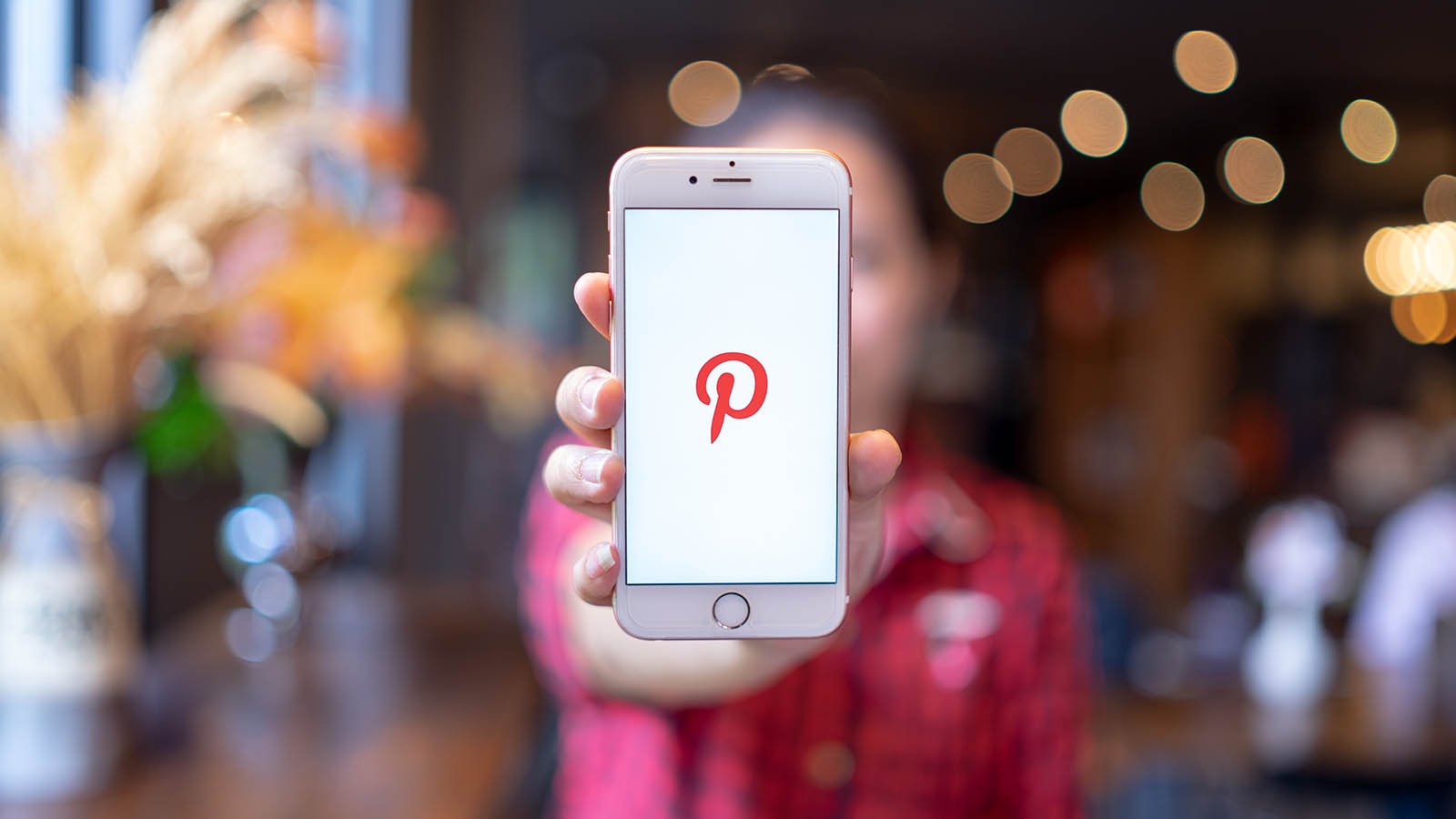 We had an actual red day in the equity markets Monday. We may even get another one to follow it. The ultra-dovish Fed is largely why the bulls have been in charge on Wall Street. Ever since the pandemic bottom last March investors have piled into every dip. We keep breaking records — even last week. Within that mega-bullish activity there have been a group of stocks that have more love than the others. Pintrest (NYSE:PINS) is one of those, so needless to say that PINS stock is in the stratosphere. It is up 244% in 12 months.
Monday it stumbled 5.7%. It looks scarier when it's a popular stock with rare red days. But this is when this new breed of investors start salivating.
The last time Pinterest corrected like this late January it rallied 40% afterwards. I wouldn't pile into the stock blindly without careful consideration of a few important factors.
Pick Suitable Entries into PINS Stock
First, let's establish that I am not a hater because I've written about the bullish upside for years. Anytime I consider a new trade I have to vet the thesis anew. It is important to take into consideration the macroeconomic factors, other equities, and the technicals. Yes, that last part is extremely important because it's the only set of hard facts we have.
The dilemma at these altitudes is that most investors hesitate to commit long so late. I don't blame them because the easiest way to draw a conclusion today is to say that this is not an obvious point of entry, even at the risk of missing a rally.
Those who have extremely long horizons don't usually worry much about downside. But for the rest of us who prefer hitting the ground running, we'd rather find relatively sane starting points. PINS stock is up so much already that the odds of more easy upside are low. The strategy therefore becomes to buy the dip, but at what level?
Buy the Dip When It Comes
On the way up there were a few plateaus that would qualify as pivot points. More often than not these provide support, so they could make for viable new entries. The closest one to current price is at $76 per share. If Pinterest stock gets there, it will find buyers. I would rather wait longer or until below $70 per share. I know it sounds harsh but remember that sometimes stocks fall for external reasons. If the overall markets continue to drift lower, PINS could also slip into $76 or even $70 per share.
This is about the time I have to mention the use of options. I know they scare people but in reality they offer safety. Instead of buying shares with no cushion, I can collect credits for the opportunity to buy PINS lower. On bad days people panic and they overpay for their puts options. That's when I like selling them, especially if I have confidence in the underlying stock.
For example, on Monday when PINS was near $81 per share I could have collected $300 per contract. For this I commit to buying 100 shares but 14% lower. My breakeven point on that would be $67 per share. That level would mark the big pivot from November.
Consider the Fundamentals That Matter
Notice I have not mentioned fundamentals yet because they almost don't matter. The current financial metrics are not a fair way to judge hyper-growth stocks like this. Pinterest still loses money but they are growing their revenues incredibly fast. Management cannot do that without spending a lot in the process. What's important is that their net income line item is not suffering, which means that they are efficient.
The pandemic made the overall bullish thesis become a slam dunk proposition. The whole world spent months stuck at home. Exploring the cyberspace was the only outlet. Traffic ballooned and these habits will stick around long past 2021. For valuation I would only compare it to other fast growers.
My favorite metric for that is the price-to-sales (P/S) ratio. It tells us how much hopium the PINS stock price currently has in it. Buyers today are giving it credit for 35 years worth of sales. That is a lot of pressure for management to deliver. This is a risk because it is 9 times bigger than the ultimate growth company Amazon (NASDAQ:AMZN). There are worse tickers, but PINS could afford to slim down a bit.
Smaller Bets Make for Smarter Trades
Nibbling on dips makes sense for those who want to initiate new positions. On the other hand, adding onto existing ones is wrong. Yes, the 5.7% drop was painful, but I need it to be more like 20% before I consider adding risk. The new breed of investors either doesn't know or has forgotten about what it's like to have a bearish stint. Having one bad day or two does not constitute a dip. The selling needs to persist for days and go deeper before it's worth noting.
The gumption of the 'stonk' buyers will have a few tests by the summer. Courage tends to wane the more false starts we accumulate. I may be putting the cart before the horse, but only to prove a point. While we cannot tell the future price action, we can watch for potential pitfalls.
For the next two weeks what matters most is "control" of the equity price action. Currently Pinterest stock bulls have the reins. Start looking for signs that the bears are stepping up to take them away. The first test should come on the bounce towards $85 per share. That could repeat closer to $80 per share later. Until I see evidence of this I cannot short the stock anticipating it happening. But by the same token I shouldn't take full positions on the first dip in weeks.
On the date of publication, Nicolas Chahine did not have (either directly or indirectly) any positions in the securities mentioned in this article. 
Nicolas Chahine is the managing director of SellSpreads.com.
View more information: https://investorplace.com/2021/02/pick-pins-stock-entries-with-care-at-these-levels/