OSK Stock: 12 Things to Know About WKHS Foe Oshkosh Corporation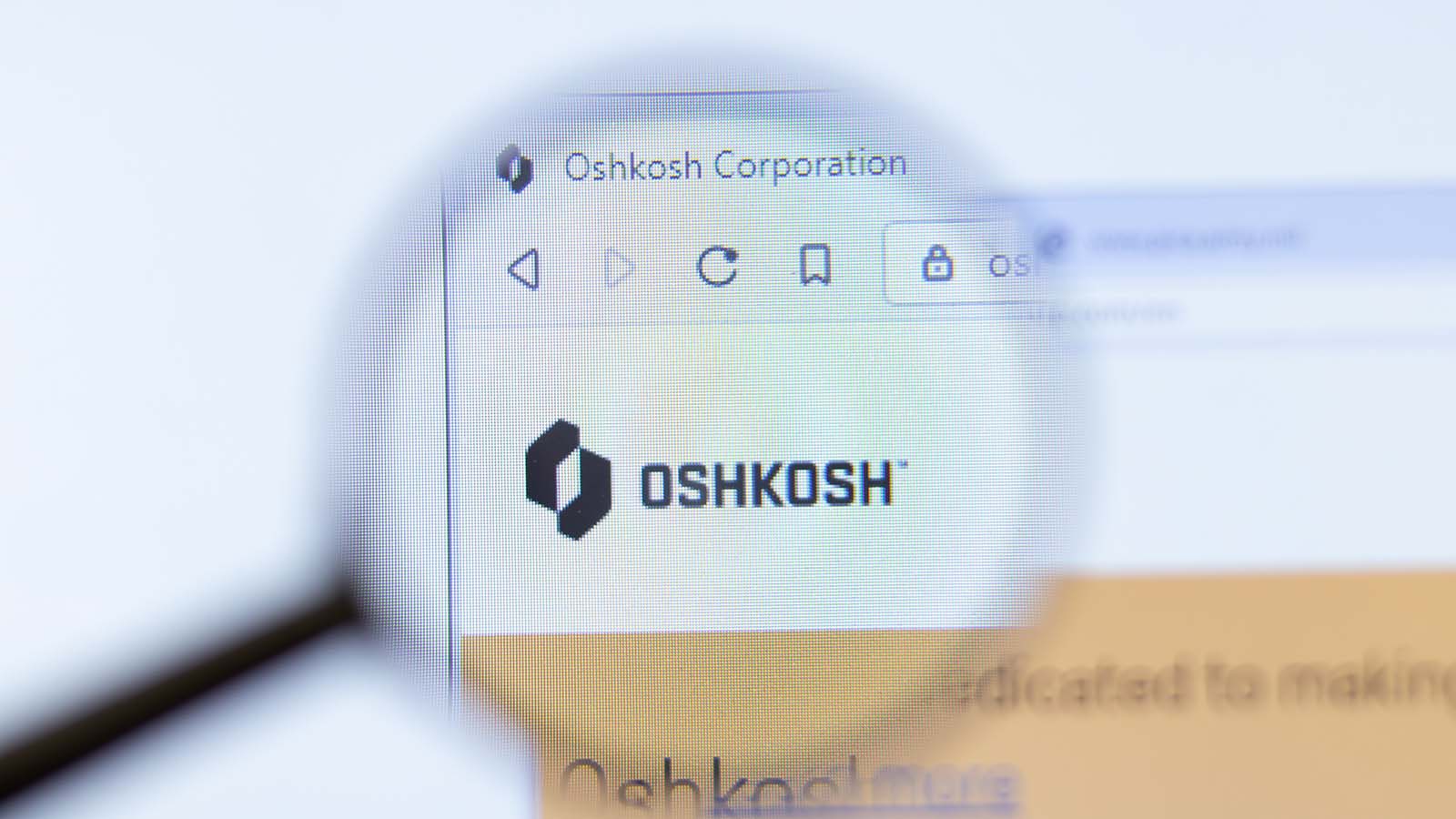 Yesterday the United States Postal Service awarded its hotly anticipated electrical vehicle contract to Oshkosh Corporation (NYSE:OSK), delivering a huge blow to Workhorse (NASDAQ:WKHS) shares. Now though, there is reason to focus on OSK stock. What do you need to know about the winning company?
For those unfamiliar, the U.S. Postal Service has been planning on electrifying its outdated fleet of mail delivery trucks. Workhorse, a popular EV company, was one of the frontrunners to nab the contract. However, as investors learned yesterday, Oshkosh swooped out of the shadows to land the $482 million deal. That means we could be hearing a lot more about the special-purpose truck maker.
With that in mind, here is what you need to know about Oshkosh and OSK stock.
Oshkosh Corporation has been around since 1917, and calls Oshkosh, Wisconsin home.
In fact, the company came about when William Besserdich and Bernhard Mosling patented the four-wheel drive system.
The company says no one wanted to buy the patent, so Besserdich and Mosling founded Oshkosh.
Now, Oshkosh has 14,000 team members and controls 850 patents.
It has 147 facilities across 22 countries, including Russia, Mexico, India and Australia.
So what does the company actually do? Oshkosh is all about producing specialty trucks and equipment.
Investors should note that it has nine brands, including JLG, Jerr-Dann, Oshkosh, Pierce, IMT, Frontline Communications and McNeilus.
These brands work in industries like defense, towing, firefighting, refuse collection and broadcast services.
The Postal Service says it picked Oshkosh after reviewing and testing prototype vehicles and discussing technical specifications.
Oshkosh will now work to finish designing the Next Generation Delivery Vehicle (NGDV).
Then, it will produce between 50,000 and 165,000 of them over the next 10 years.
Investors can expect to see these vehicles on carrier routes as soon as 2023.
What to Know About OSK Stock
So what else do you need to know about Oshkosh and OSK stock right now?
One of the important things for investors to do is simply not to forget about Oshkosh. While the news was a huge blow for WKHS stock, it creates an opportunity for another company. And the huge catalyst of electrifying the U.S. Postal Service is not disappearing. In fact, one estimate says the 10-year contract could be worth as much as $5.7 billion in revenue. That is not something to ignore.
Beyond that, Oshkosh has a lot going for it. The company has an established production base, familiar brands and a history of vehicle innovations. This positions it well to help take the Postal Service to the next level. And one more thing? Oshkosh recently announced a $25 million investment into Microvast, which will come public through Tuscan Holdings (NASAQ:THCB). This means Oshkosh already is working on strengthening its battery EV capabilities.
On the date of publication, Sarah Smith did not have (either directly or indirectly) any positions in the securities mentioned in this article. 
Sarah Smith is a Web Content Producer with InvestorPlace.com. 
View more information: https://investorplace.com/2021/02/osk-stock-12-things-to-know-workhorse-wkhs-stock-foe-oshkosh-usps/