NIO Stock: Why Red-Hot Nio Shares Are on the Move Today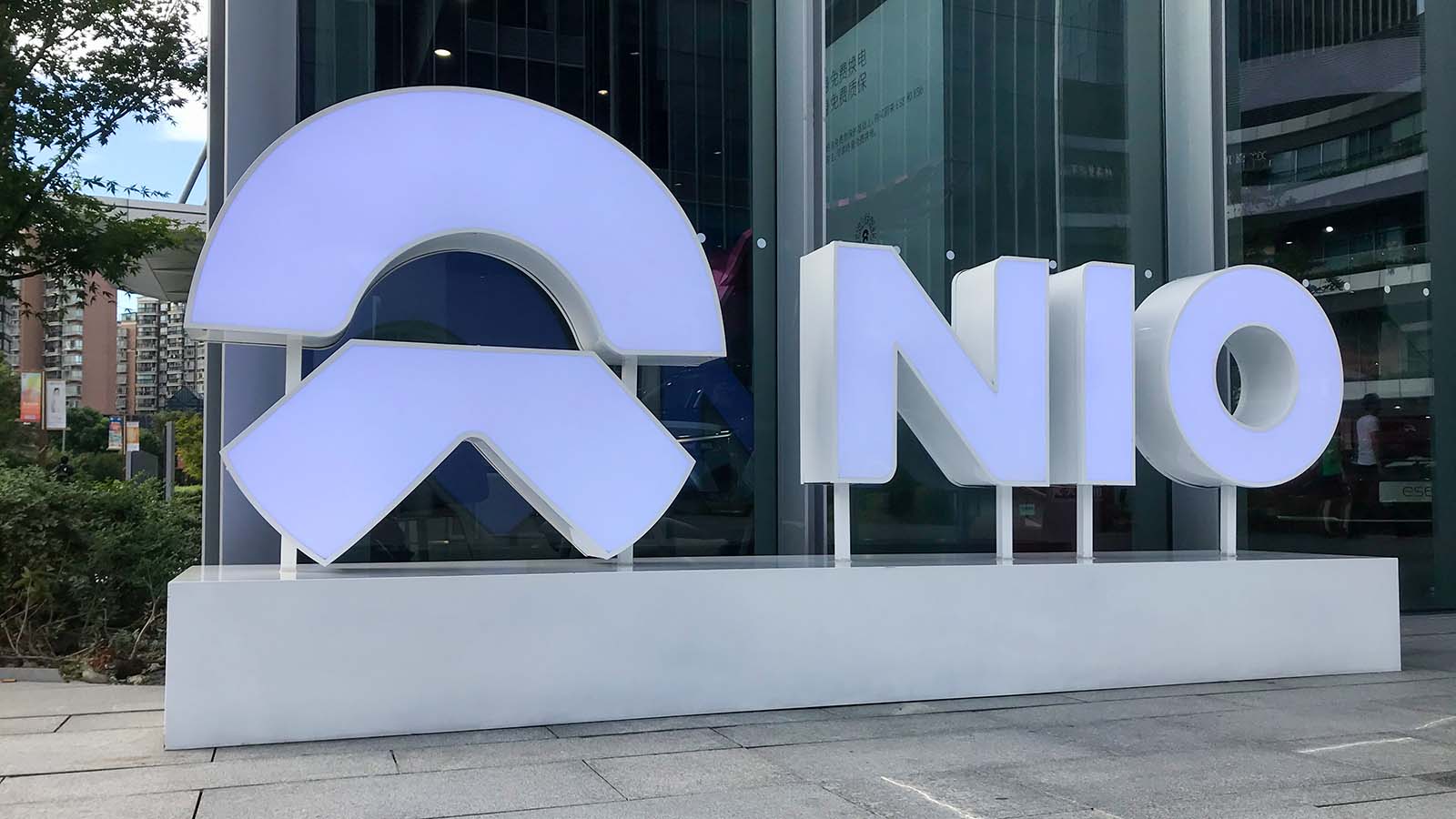 Shares of Chinese electric vehicle maker Nio (NYSE:NIO) look set to reverse last week's losses in pre-market trading on Monday. What's behind the move? January vehicle deliveries, in short.
The Shanghai-based firm said earlier today that it delivered 7,225 of its premium EV cars in January, a 352% year-over-year increase. The deliveries included: 1,660 ES8s, the company's six-passenger and seven-passenger electric SUV; 2,720 five-seat ES6 SUVs; and, 2,845 EC6s, Nio's five-passenger coupe. Those deliveries brought its cumulative total to 82,866 vehicles.
It wasn't just Nio that had a great January. Shares of rival Xpeng (NYSE:XPEV) rose almost 7% in pre-market trading after the Guangzhou, China company reported a near six-fold increase in deliveries last month. It put drivers behind the wheels of 6,015 vehicles to start off 2021, up 470% from the same period a year ago.
Those sales figures were delivered as analysts see China's private consumption is set to more than double by the end of this decade. Its economy is bouncing back from the pandemic downturn faster than any other.
NIO Stock Investors React to New EV
Nio took aim at U.S. rival Tesla (NASDAQ:TSLA) at last month's Nio Day event with the reveal of its new luxury sedan — the ET7 — a model that's been in the works for some time and features an exterior specifically designed for autonomous driving. The autonomous driving specifications of the car include Nio's Aquilla Super Sensing technology. Before subsidies, the ET7 with a smaller, 70 kilowatt hour battery will start at 448,000 RMB ($69,107).
InvestorPlace readers chose Nio as their top stock for 2021. However, contributor Thomas Niel last week advised readers that after the incredible run of Nio stock since last year, it may be time to take profits in the name. "But almost all of its current valuation is due to investors bidding it up in tandem" with Tesla, he wrote, advising that selling the shares may be the best move for the owners of Nio stock.
A contrary opinion was offered by Chris Lau, who was pleased with recent sales of NIO stock and convertible notes offering. "The cash raised is not hurting Nio stock yet. Demand for the hot stock gives the company many more opportunities to strengthen its balance sheet," he wrote.
On the date of publication, Robert Lakin did not have (either directly or indirectly) any positions in the securities mentioned in this article. 
InvestorPlace contributor Robert Lakin is a veteran financial writer and editor, following fintech, agtech and property tech startups.
View more information: https://investorplace.com/2021/02/nio-stock-why-red-hot-nio-shares-are-on-the-move-today/