NIO Stock: The Blockchain Speculation That Has Nio Bulls on Watch Today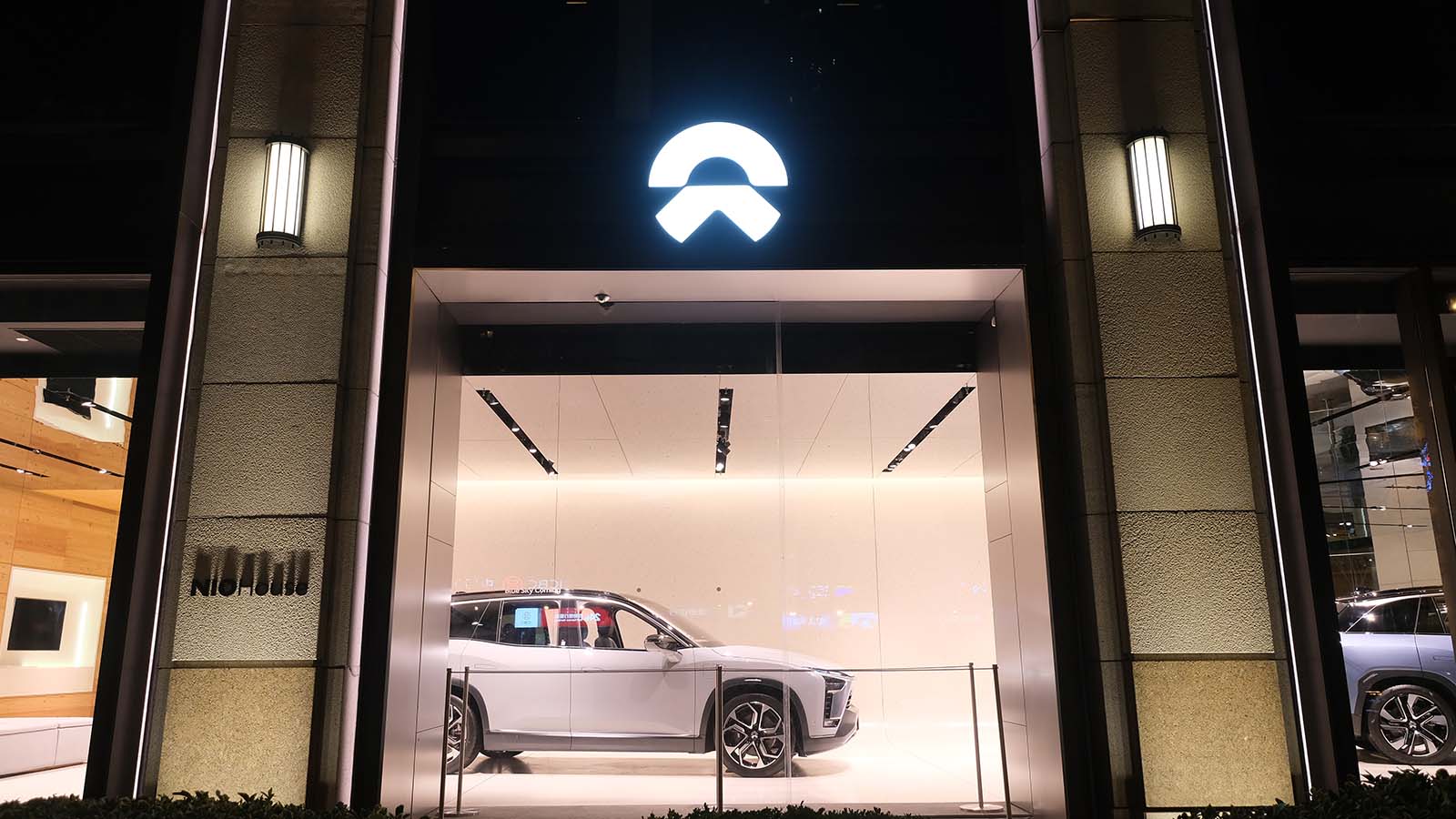 Is the "Tesla of China" taking a cue from Elon Musk and embracing cryptocurrency? Nio (NYSE:NIO) has the market's attention today following reports the company has hired a blockchain and security software engineer in San Jose, California. NIO stock is down slightly ahead of Thursday's trading after declining 3.28% so far this week.
NIO watchers know that the company has aspirations to become a lifestyle brand. A Nio coin or token could further that effort.
Commenting on NIO's LinkedIn recruiting post for the role, tech news website Wccftech speculated that "while the job post is temporary in nature, we believe that it is a harbinger of NIO's much more in-depth involvement in the crypto sphere." It noted that having its own cryptocurrency would allow Nio to embrace its customers much deeper into its ecosystem while also boosting its non-vehicle profit margins.
A look at NIO's first-quarter earnings shows that the company earned $88 million from "other sources," which includes its lifestyle efforts. Mainstay electric vehicles revenue was $1.13 billion.
As for Tesla (NYSE:TSLA), you may recall that customers can now use Bitcoin (CCC:BTC-USD) to buy a new EV. Musk has also convinced his finance people to hold some of the company's cash assets in the biggest cryptocurrency.
NIO Stock: Could NIO Coin Ride Digital Yuan Coattails?
China is poised to become one of the first countries in the world to introduce a central bank-backed digital currency. China's central bank is currently conducting trials for its digital yuan, which it hopes to have available for widespread use by the 2022 Winter Olympics in Beijing.
Nio stock has received support to keep it competitive in the EV space from a number of programs undertaken by China's bureaucrats. A 2020 government bailout gave Nio some 7 billion yuan ($1 billion) as the company's coffers ran low on cash. Other programs, including EV purchase rebates and tax exemptions, have stoked domestic sales.
Meanwhile, Nio earlier today launched its first overseas store in Norway and plans to start selling cars in that country as part of its global expansion plans. It aims to open its Oslo showroom in September followed by stores in four other cities in Norway in 2022.
The debut comes as Oslo is boosting sales of electric vehicles, which now make up over half of the country's total new-cars sales. Nio will sell its ES8 sport-utility vehicles and ET7 sedans in Norway, and will open charging stations and battery swapping stations there.
InvestorPlace analyst Luke Lango noted that "it has become increasingly obvious that NIO has the ability and technical prowess to distribute its top-selling premium e-SUVs all across the world, including in the U.S. and Europe."
On the date of publication, Robert Lakin did not have (either directly or indirectly) any positions in the securities mentioned in this article. 
InvestorPlace contributor Robert Lakin is a veteran financial writer and editor, including previous stints with Bloomberg News, McKinsey & Co. and McDonald & Company Investments.
View more information: https://investorplace.com/2021/05/nio-stock-the-blockchain-speculation-that-has-nio-bulls-on-watch-today/