Nio Stock Looks Like a Long-Term Investment, Not a Short-Term Trade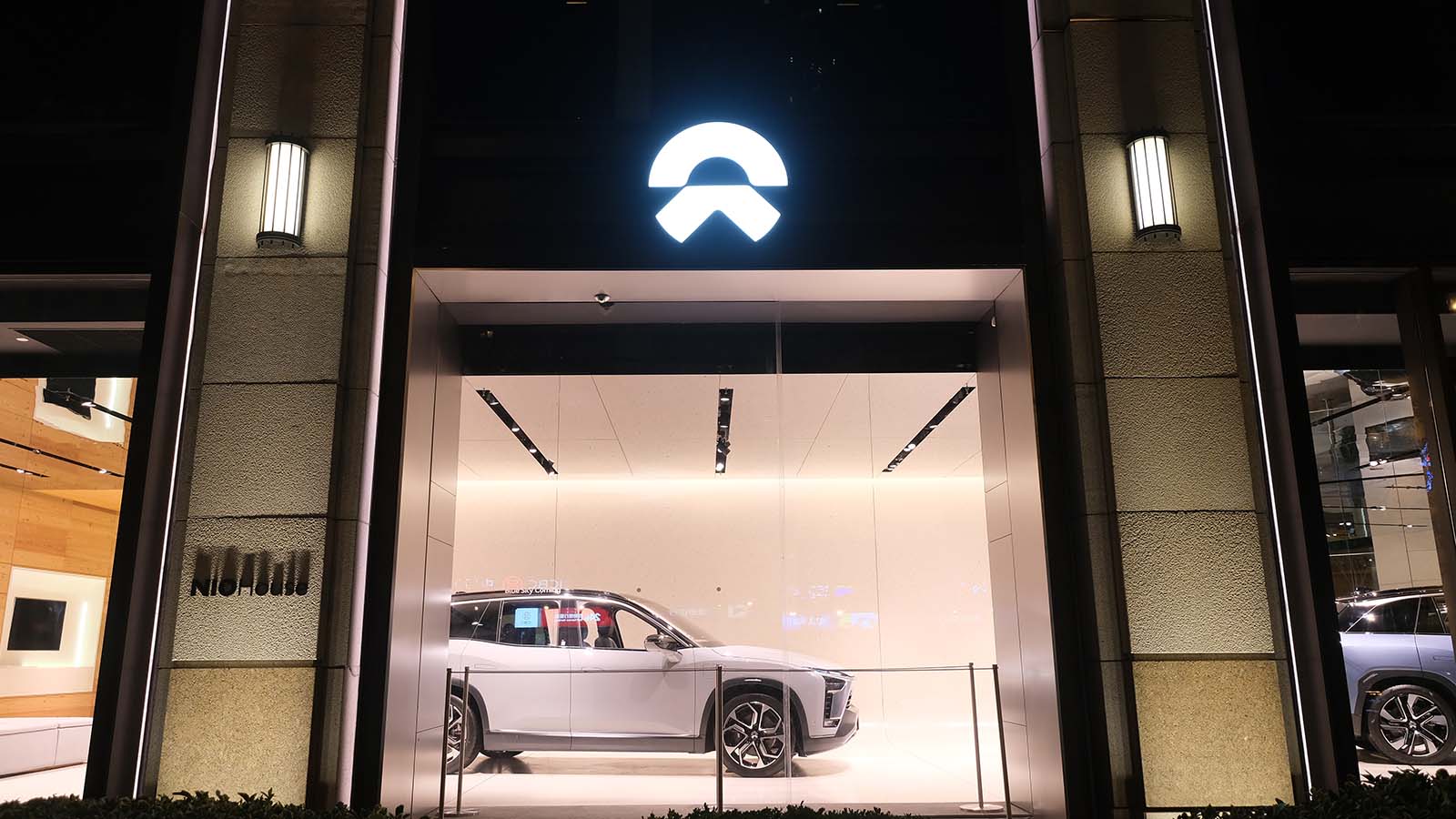 Looking at the 12-month stock chart for Nio (NYSE:NIO) stock shows what happens when an entire sector becomes a bubble. For much of 2020, NIO could do no wrong. 
In 2021, however, it appears as if the electric vehicle (EV) manufacturer can't do anything good enough for investors. As of this writing, NIO stock is down about 30% for the year.  
Frequently labeled "the Tesla (NASDAQ:TSLA) of China," Nio is making strong inroads in its home country.
In its recently released first-quarter 2021 earnings, the company reported deliveries of over 20,000 for the first time and is projecting deliveries of 21,000 to 22,000 vehicles in Q2 for revenue between $1.24 billon and $1.29 billion.
Nio also just launched its services in Norway. This is another area in which Nio delivered on expectations it gave investors.  
Investors seem unimpressed, possibly because of EV fatigue. Also, a global semiconductor chip shortage is likely to curtail Nio's growth in the short term. However the chip shortage is neither of Nio's creation, nor is Nio the only company subject to any fallout from it.
Nevertheless, as I wrote back in March, with a market cap of just under $60 billion, Nio is facing the privilege of expectations.
Right now that means anything that suggests Nio won't meet what will need to be lofty revenue expectations (in addition to turning a profit) is a drag on the stock. 
What Makes Nio Different?
The company's battery-as-a-service (BaaS) is a real innovation and one that is currently exclusive to Nio. The benefit of BaaS is reflected in the sticker price of a Nio vehicle. 

However I think the larger story with BaaS is that it takes an agnostic approach to the charging problem. And charging is a concern that is on prospective EV owners' minds. A 2021 Autolist survey identifies EV battery range as being the primary concern among over 60% of respondents. But the larger story is that price and charging infrastructure came in second and third respectively. 

This creates a win-win-win situation for Nio. With the ability for owners to swap their batteries in what Nio claims will be less than three minutes, range becomes less of a concern.
Plus, being able to sell the battery as a separate item lowers the price of a Nio which already benefits from subsidies. 
Although Nio's BaaS program helps eliminate some of the range concerns for EV's, the company does sell EV accessories including charging stations and internet connection services for its vehicles.
As Louis Navellier recently wrote, revenue from these businesses increased by 395.3% year-over-year, and the $88 million in revenue was a 23.4% increase from Q4 2020. 

Long-Term Outlook for NIO Stock
One thing that I always look at in my investing decisions (and quite frankly a lot of decisions period) is the cost of being wrong.  
Just one year ago, the cost of being wrong on Nio was severe. NIO stock looked like a candidate to go bankrupt.
If you say you knew that the company was going to get a lifeline from the Chinese government, then you have access to a lot more inside information than most investors.  
Today, the risk premium for Nio is much smaller. That's not to say that shares may not still have more room to fall, but this is the privilege of expectations.
Analysts are generally bullish on NIO stock with a 12-month price target of $50.78 which would be a gain of over 37% from the stock's current level.  
NIO stock has traded within a pretty wide range in the past month. So you may want to wait for a little more consolidation to find a clear entry point before adding to or entering a position.  
On the date of publication Chris Markoch did not have (either directly or indirectly) any positions in the securities mentioned in this article.
Chris Markoch is a freelance financial copywriter who has been covering the market for seven years. He has been writing for Investor Place since 2019.
View more information: https://investorplace.com/2021/05/nio-stock-is-long-term-investment-not-short-term-trade/