Nano Dimension Has Potential, but Don't Buy Risky NNDM Stock Yet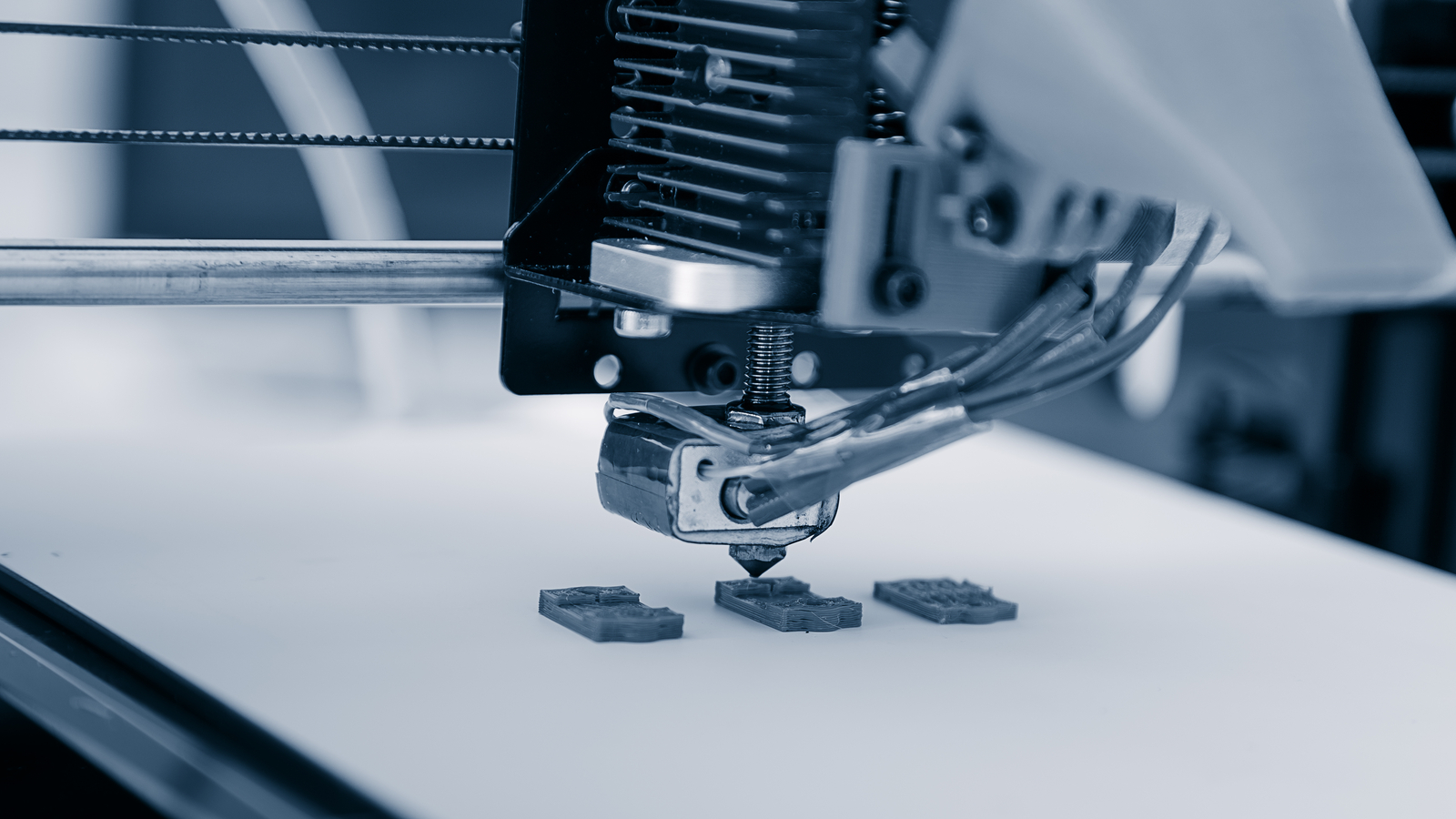 I believe that Nano Dimension (NASDAQ:NNDM) has a great deal of potential, but that's all for right now. Given the apparent lack of broad acceptance of its technology, the high valuation of NNDM stock, and the current market environment, I would not advise investors to either buy or hold the shares at this point.
That said, I believe that NNDM stock could become enticing in the not-too-distant future.
In late 2015, the company unveiled Dragonfly, which it claims is the first desktop 3D printer designed to produce multilayer printed circuit boards (PCBs). Nano added that this innovation was, "new to the printed electronics design and manufacturing industry."
They claimed that older methods had too many phases, were labor-intensive and wasted a lot of time and materials. This forced companies to outsource prototypes rather than produce them in-house during the development phase.
PCBs are boards that hold silicon chips (i.e. semiconductors) and enable them to be connected. Further, they are now used in virtually all but the most primitive commercially-produced electronics.
A Closer Look at NNDM Stock
Importantly, there are probably not too many other companies selling 3D printers that can manufacture PCBs or PCB prototypes.
According to  Seeking Alpha columnist Robert F. Abbott, Nano "has the field mainly to itself but acknowledges that more developed 3D companies may adapt their products to print PCBs."
Additionally, a year ago, All3DP reported that PCB-focused 3D printers increasingly were under development by multiple companies.
I also think it's worth considering that Nano could make printers that can create other computer parts given that it appears to have successfully created a 3D printer that can manufacture PCBs.
Eventually, it's possible that Nano could make 3D printers that could make semiconductors themselves.
In a world that's suffering from a shortage of semiconductors, I have to believe that such a product would generate widespread demand. Given the Internet of Things trend, not to mention the recent strength of PC sales, there  should be strong demand for Nano's current printers that can already, according to the firm, make many computer parts.
Reasons to Be Cautious on NNDM Stock
On the negative side, in the 12 months that ended in September 2020, Nano's top line came in at just $3.4 million. In 2019, it reported sales of $7.07 million. Those low numbers indicate that its printers have yet to achieve widespread industry acceptance.
Although the company in December reported that some U.S. government agencies and European research and electronic manufacturing organizations had upgraded their Dragonfly printers, it did not identify any of these customers by name.
It also did not disclose the revenue it had obtained from the deals. Those omissions make it hard to judge the extent to which the deals validate the company's technology, let alone whether they're a case for buying NNDM stock now.
Also critically, low-revenue tech stocks, even those with a great deal of potential are currently getting crushed by the market.
The Bottom Line on Nano Dimension
Using acquisitions, a higher marketing budget, some notable sales deals, and more R&D, Nano could lift its financial results, improve its products, and obtain greater validation of its offerings. Driven by the tech tumble, the price of its shares are likely to come down meaningfully over the next few months.
Therefore, at some point, it would not surprise me if  NNDM stock became a buy later this year. But at this point, with the company's low sales and its market capitalization still nearly $2 billion, its shares should be avoided.
On the date of publication, Larry Ramer did not have (either directly or indirectly) any positions in the securities mentioned in this article. 
Larry has conducted research and written articles on U.S. stocks for 14 years. He has been employed by The Fly and Israel's largest business newspaper, Globes. Among his highly successful contrarian picks have been solar stocks, Roku, and Snap. You can reach him on StockTwits at @larryramer. Larry began writing columns for InvestorPlace in 2015.
View more information: https://investorplace.com/2021/03/nano-dimension-has-potential-but-dont-buy-risky-nndm-stock-yet/