Luckin Stock: Don't Get Burned by LKNCY Stock Again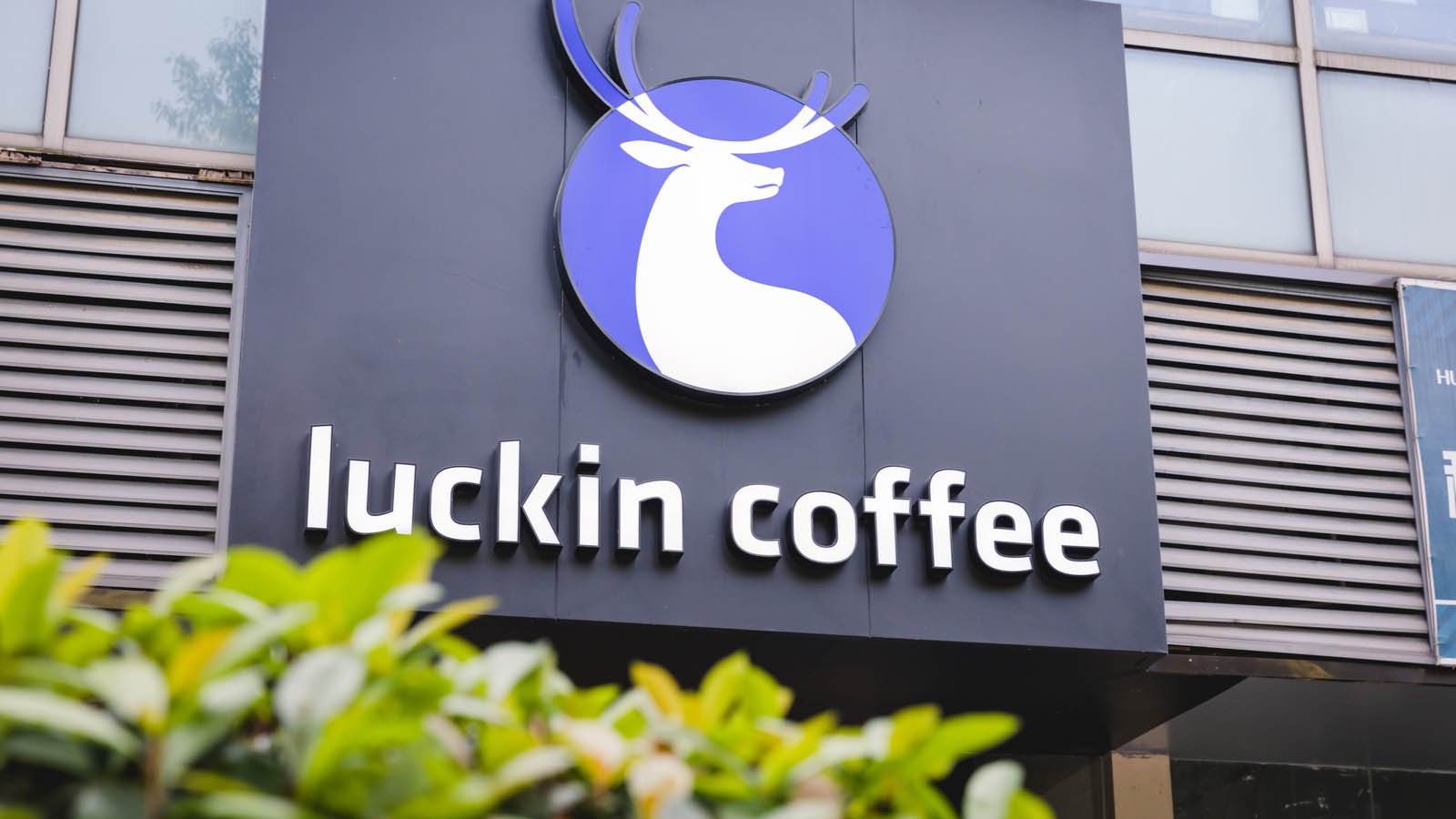 Getting only a slap on the wrist from regulators, some may think its safe to dive into Luckin Coffee (OTCMKTS:LKNCY). But, while Luckin stock has more than doubled in the past month, don't chase the recent rally.
Why? Sure, its $180 million fine from the Securities and Exchange Commission (SEC) was relatively light, considering the company raised $864 million in cash during better times. But, the stigma of its past accounting fraud will continue to tarnish its long-term reputation.
That is to say, even if the company appears to be out of the woods regarding its past controversy, many will continue to look at it with a skeptical eye. With the concern of possible future fraud in the minds of most investors, it'll be hard for Luckin stock to recover further — even if it starts to redeem itself and releases more data indicating it's still becoming a major player in China's growing market for coffee.
With the SEC off its back, I get why investors have aggressively dived back into shares. However, don't expect this boost to last for long. There's much on the table that could sink shares lower. And there's not enough to fuel another big rally.
In short, don't get caught holding the bag, and avoid this stock at today's prices.
Why Luckin Stock Won't Bounce Back
After its parabolic move from under $4 per share to briefly above $10 per share, further moves higher may seem attainable. But, while it "lucked out" with regulators, a full recovery remains a longshot.
To explain why, let's first look at a point I made in my prior write-up on Luckin: Very few companies fully recover after a high-profile accounting scandal. Yes, it's possible. Just not very probable. When shares were near all-time lows, it may have made sense to dive into this name, ahead of investors taking any positive news and running with it. But, at today's prices, that ship has sailed.
Second, even if the company is on the road to redemption, its past misdeeds still make it untrustworthy in the eyes of many investors. A lack of widely available information contributes to this issue. Sure, we have the Joint Provisional Liquidators' report to work from. But until the company resumes releasing financial information on a quarterly basis, high skepticism will continue.
Third, taking a look at the limited data we have about the company's current performance, it's still a long road ahead. Per forecasts, the company projects material sales growth this year. But, based on EBITDA estimates, the company needs to hit $1.475 billion in sales before it hits positive operating profits. That's not projected to happen until, at the very earliest, 2022.
Even then, today's valuation (after the surge) prices in this possibility as a certainty. Putting it simply, risk-return is hardly in your favor.
It's Holding Steady Now, But Not For Long
If Luckin stock has so much against it, why has it held onto most of its gains since last month's spike? The other shoe has yet to drop. With a lack of negative news, shares remain up on the positive news that fueled the December rally.
The coast may look clear right now. But that may not be the case later in 2021. Between the ongoing bondholder/shareholder litigation and the limited financial information we currently have, a lot more could go wrong than could go right with Luckin in the coming year.
It won't take much for Luckin stock to give up the lion's share of its recent gains. Even if, to some, it still looks like a great "bottom-fisher's buy." I can see why this is the case. Shares are up big since they fell off the NASDAQ and into the over-the-counter market. But, if you recall, in better times (when it was known as LK stock), shares reached prices north of $50 per share.
Don't buy into this illusion. As I put it back in December, buying this stock is akin to trying to catch a falling knife. Things may look better now than they did a few months back. But this stock is more likely to fall back to prior price levels than rally another 100% from here. Much less, fully rebound back to $50 per share.
Bottom Line: Don't Get Burned Again
You can't blame those who dove into Luckin shares in early 2020. At the time, this China-based coffee chain was one of the hottest growth stories on Wall Street. But now, we know full well there was much truth to the "short report" issued by short-seller Muddy Waters when shares were near their zenith.
As a result, there's no reason to believe this derailed growth story will get back on track. Instead, the chances of more bad news exceeds the longshot odds that positive developments continue through 2021. In short, don't get burned again with Luckin stock. Avoid.
On the date of publication, neither Matt McCall nor the InvestorPlace Research Staff member primarily responsible for this article held (either directly or indirectly) any positions in the securities mentioned in this article. 
Matthew McCall left Wall Street to actually help investors –by getting them into the world's biggest, most revolutionary trends BEFORE anyone else. Click here to see what Matt has up his sleeve now.
View more information: https://investorplace.com/moneywire/2021/01/dont-get-burned-again-luckin-stock/