Keep Your Money in a SoFi Account Until You Use It to Buy SOFI Stock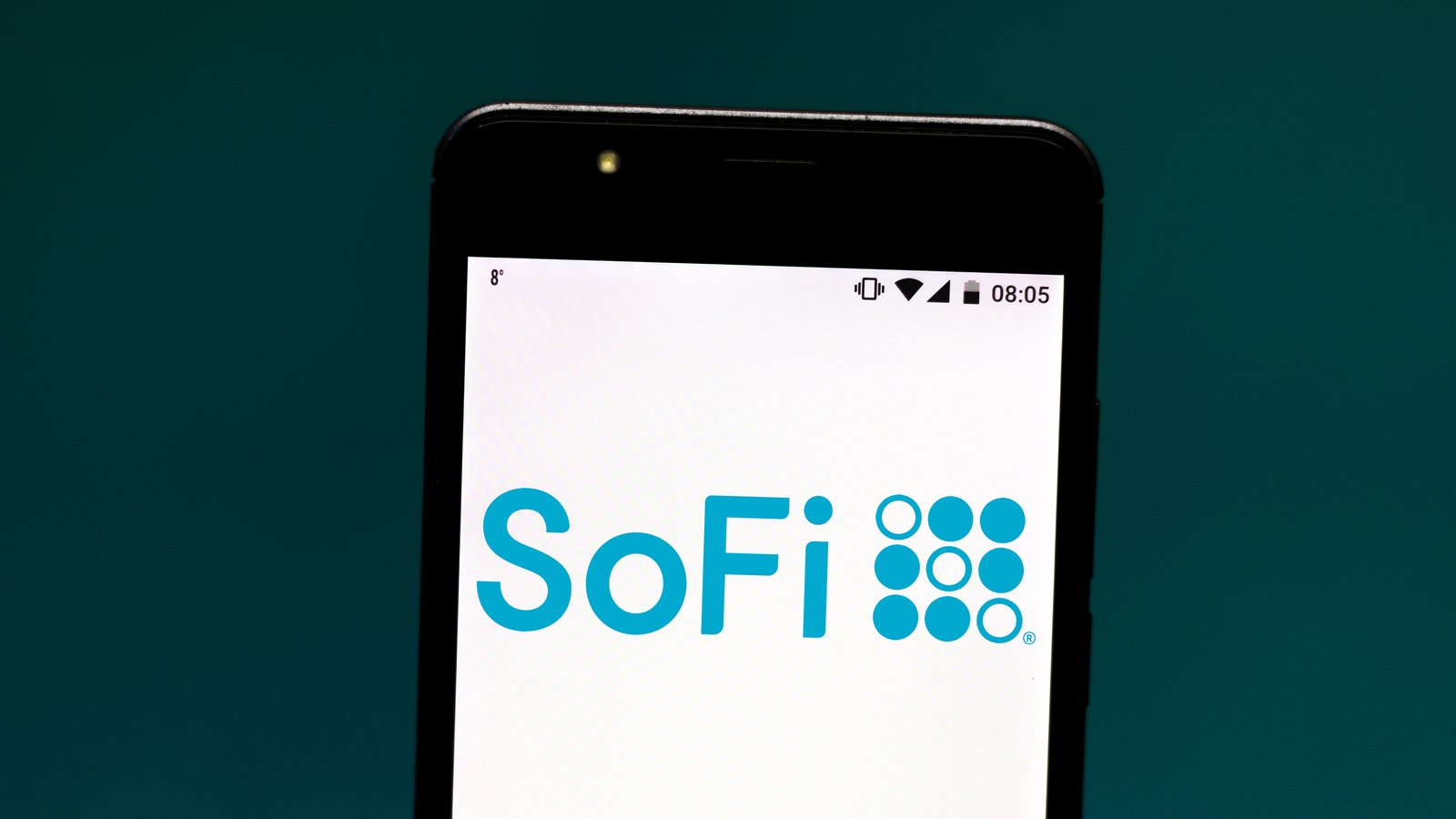 SoFi (NASDAQ:SOFI) stock plunged after the company reported strong second-quarter results. However, the company's numbers were overshadowed by management's full-year guide not being lifted. This implies, of course, that SoFi expects the latter half of the year to perform under expectations.
Management says they didn't raise the guide due to the government's decision to extend the student loan moratorium. This makes sense, as it will weigh heavily on the company's student loan business.
That's a small part of the growth narrative today, but it's also a valuable business that produces big revenue per transaction and healthy margins.
Investors, naturally, are concerned that a slowdown in SoFi's lending business will have a negative impact on second-half operations.
That's one way to look at SoFi's business, but it isn't the angle we're approaching from. Because in the grand scheme of things, we don't really care about how the lending business fares in the second half of 2021.
This is a fintech company, building an all-in-one digital banking solution. And that digital banking solution is growing like wildfire.
SoFi's members rose 113% in the quarter. And member numbers have been growing at an accelerated rate for the past eight quarters.
Not only that, but the number of SoFi's products that those members are using also rose 123%, giving SoFi its seventh consecutive quarter of accelerating growth.
On a final note, revenues shot up 74% and margins also improved.
The Bottom Line on SOFI Stock
All signs point to the reality that the SoFi app is taking the digital banking world by storm, gaining significant traction among consumers. And once members sign up with SoFi, they're loving the experience and utilizing it more and more over time.
That is what matters here. The performance of the lending business is experiencing ephemeral legislative headwinds, but unfortunately that's what many investors have chosen to latch on to.
We maintain our stance that SoFi is on track to take over the financial world over the next several years with its digital banking solution built for today's digital-focused consumers.
And on that assumption, our modeling suggests that SOFI stock is materially undervalued here.
Yes, SOFI stock is a great investment in an industry ripe for disruption. Which means its stock can go much, much higher over the near- to long-term.
I predict that in the 2020s, you will see a handful of tech startups go from zero to $1 billion valuations in a matter of months.
And that's why you need to invest in these tech startups today – because if you don't, you're going to miss the biggest and fastest economic gold rush in human history.
That's why I teamed up with Wall Street icon Louis Navellier to host our first-ever 1 to 30 Wealth Summit last week, in which Louis and I discussed these hyperscalable business, why they're so important, and where we think the best opportunities are…
Of course, we put together a portfolio of hyperscalable stocks to buy. But this isn't just any portfolio. It's a portfolio of seven small-cap, hyperscalable stocks that I think have 30X upside potential over the next few years.
Again, you heard that right: seven stocks with 30X or greater upside potential. All in one portfolio.
Want to hear more about those potentially life-changing opportunities? Click here… or don't, and risk missing out the biggest economic boom of our lifetimes.
On the date of publication, Luke Lango did not have (either directly or indirectly) any positions in the securities mentioned in this article.
View more information: https://investorplace.com/hypergrowthinvesting/2021/08/keep-your-money-in-a-sofi-account-until-you-use-it-to-buy-sofi-stock/