Is Amazon Going to Accept Bitcoin?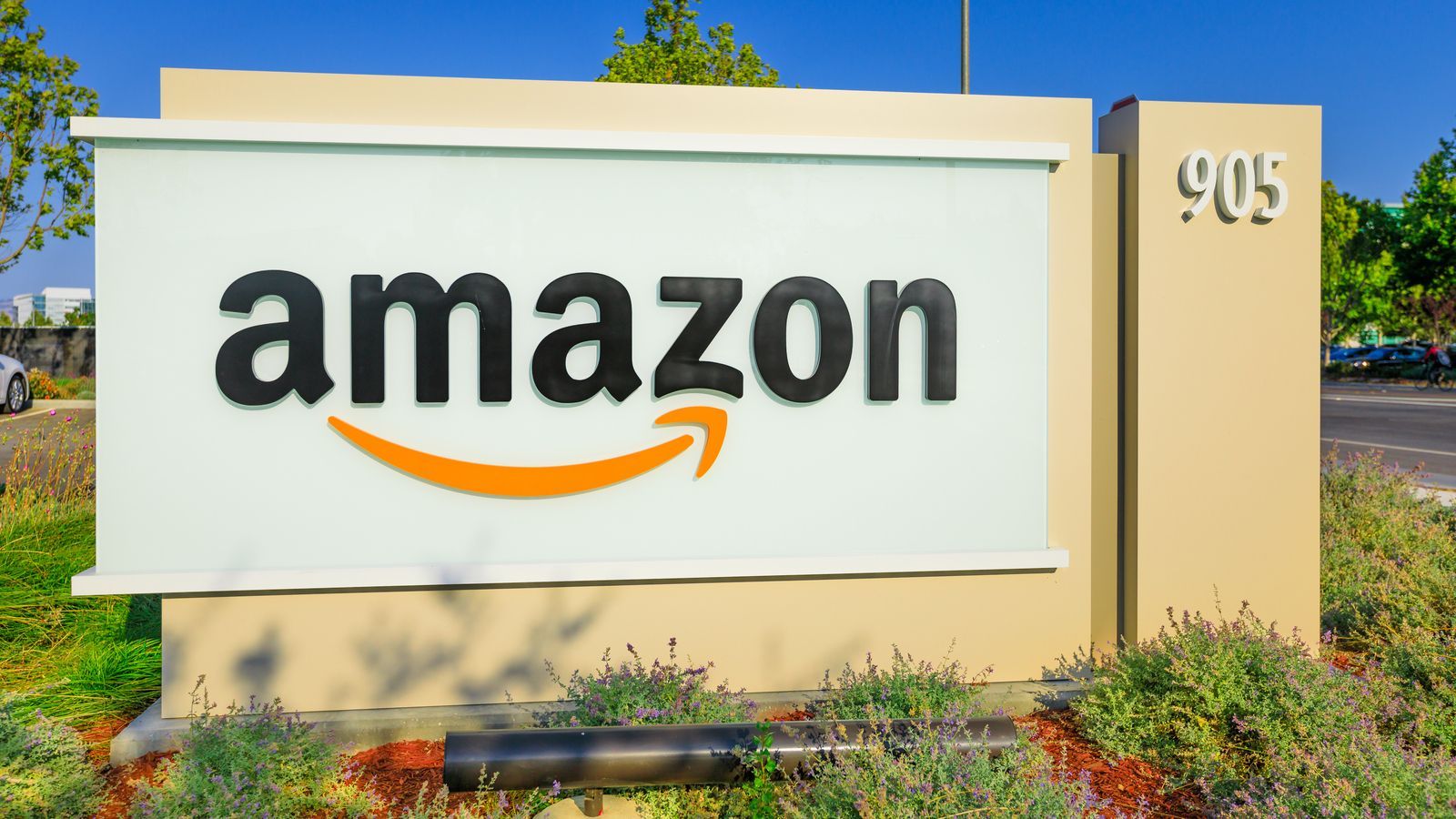 An Amazon job-post hints at crypto interest… Luke Lango is seeing continuing adoption from the mainstream… the next big opportunity from the altcoin market
Last week, Amazon listed a job opening for a digital currency and blockchain product lead.
In response, Bitcoin's price jumped 14%.
Investors interpreted the post as an indication that Amazon would soon be accepting bitcoin as payment on its ecommerce platform.
Unfortunately, an Amazon spokesperson quickly swatted down that interpretation:
Notwithstanding our interest in the space, the speculation that has ensued around our specific plans for cryptocurrencies is not true.
And while the comment did weigh on that Amazon-fueled pop (the 14% surge pulled back to about a 6% gain), I believe crypto investors remain thrilled with what's been happening with bitcoin's price recently.
That's because – since just last week – bitcoin is up 34%…
While the company did deny it will accept bitcoin as payment by the end of the year, below is additional commentary from an Amazon spokesperson. Read it and decide whether you believe the ecommerce giant will be getting involved with crypto in some way, at some point…
We're inspired by the innovation happening in the cryptocurrency space and are exploring what this could look like on Amazon.

We believe the future will be built on new technologies that enable modern, fast and inexpensive payments, and hope to bring that future to Amazon customers as soon as possible.
The recent pullback in the crypto sector has been tough to endure. But here in the Digest, we were well ahead of it, warning investors it was coming, and urging mental preparation. And whether this 34% rally means this bear market is over, or it's just a pump-fake that will fizzle, it doesn't change our long-term belief…
Bitcoin and elite altcoins are going to make investors tremendous wealth over the coming years.
In today's Digest, let's look at the latest developments driving this confidence. We'll do so with the help of Luke Lango, who we're thrilled to announce is now helming our newsletter, Ultimate Crypto.
As Luke highlights today, there's tremendous momentum building under the surface. Let's make sure you're on top of it.
***Preparing for the next leg higher
For newer Digest readers, Luke is our hypergrowth investment expert. And few sectors offer greater potential for hypergrowth than cryptocurrencies. Altcoins have been some of the most lucrative investments of the past several years – some rising between 21X and even 250X.
Now, even though Ultimate Crypto focuses on these cutting-edge altcoins, bitcoin is largely seen as the barometer of the crypto sector. So, this is where our analysis should start.
What's bitcoin telling us right now?
First, as we noted earlier, bitcoin's price is now well-above its recent lows. But a focus on price can be misleading. After all, whether it's an Amazon rumor, a tweet from Elon Musk, or a scary headline about Chinese crackdowns, bitcoin's price can surge or collapse in the blink of an eye. From a longer-term perspective, this is all noise to be ignored.
Instead, we want to evaluate adoption. That's because as bitcoin continues to make its way into mainstream culture, being accepted more and more in commerce, and finding homes more and more in investor portfolios, prices will take care of themselves.
So, where are we with adoption?
Here's Luke from Tuesday's issue of Ultimate Crypto:
Recent surveys tell us that individual investors, institutions, hedge funds, and even "family offices" intend to increase their Bitcoin exposure. In addition, on-chain data and the chart set-up show continued accumulation from the stronger hands…

The Gallup Investor Optimism Index, which was just conducted in June, showed that overall Bitcoin ownership among U.S. investors – defined as adults having more than $10,000 in traditional investment vehicles such as stocks or bonds – tripled from 2% in 2018 to 6% in 2021. You won't find a 200% increase in three years in any other asset class.

For investors over 50, ownership tripled to 3% from just 1% in 2018. But among younger investors age 18 to 49, ownership jumped a staggering 10 percentage points to 13%.
Equally encouraging is how investors are viewing bitcoin. In 2018, the percentage of investors calling bitcoin "very risky" came in at 75%. Today, that number has fallen to 60%. Still high – but it's a substantial reduction.
Plus, we're seeing this changing attitude boost interest from institutional investors and the heads of family offices.
Back to Luke:
New research from Fidelity's 2021 Institutional Investor Digital Assets Study shows 70% of institutions foresee increasing their crypto exposure.

Also important, an executive with Fidelity Digital Assets highlighted how they have seen "an uptick in interest from traditional institutions and financial intermediaries" …

If you're not familiar with family offices, they are private services that manage money for an extremely wealthy family or a small number of families. That makes this an interesting metric to track.

Goldman Sachs surveyed about 150 family offices around the world, and around half want to invest in Bitcoin and cryptocurrencies.

That's a more than threefold increase from right now, as data provided by Goldman showed that only 15% already have exposure to Bitcoin. You can see the room for additional market growth.
***Strong hands versus weak hands
Now, while the adoption we've just covered is the most important part of today's analysis, let's highlight one aspect of bitcoin's price, which could be important for any investors trying to time their entry point.
It has to do with "weak hands" versus "strong hands."
In investment lingo, weak hands refer to traders or investors who lack conviction in their strategies. They're basically "me too" investors. So, when any sort of bad news or headwind comes their way, they sell.
Investors who fully understand why they're investing… who see the big picture… who can distinguish between a short-term speedbump versus a real, significant problem… these investors either ignore temporary stock-price weakness, or use it as an opportunity to increase their position size.
In other words, they don't sell. They have strong hands.
This distinction is important when it comes to understanding liquidity in the crypto sector, and how that could impact prices.
Back to Luke:
According to Glassnode, long-term holders – the strong hands – now control 75% of the circulating supply. About 69% of their supply is profitable, with just 6% in the red. If they haven't sold the 69% yet, they aren't likely to sell any time soon.

With the strong hands now holding three quarters of circulating Bitcoin, prices could rocket higher very quickly if we get a supply shock.
Make sure you truly grasp the significance of this last point and how it could serve as a major price catalyst.
When it comes to supply, demand, and price, the question of "how many bitcoins are in existence?" is largely moot – what matters for pricing is how many bitcoins are available to be bought and sold.
What this statistic just told us is that 75% of bitcoins are now basically out of the liquid market, held by strong hands. So, there are far fewer bitcoins available to be traded – in other words, limited supply.
If demand spikes for whatever reason, what do you think will happen to price given this limited quantity of tradeable bitcoins?
You guessed it – prices surge.
Back to Luke on this potential catalyst:
Glassnode pointed out an interesting historical comparison. "The bullish squeeze that started past bull markets has historically been triggered by [long-term holders] holding 65% (2x 2013), 75% (2017), and 80% (2020) of the circulating supply."
Reminder: strong-hands now control 75% of all bitcoins.
***Keep an eye on this sector of the altcoin market
Though today's Digest has focused on the condition of bitcoin, let's end with an insight into the altcoin space.
I want to alert you to what Luke sees as the next big opportunity – decentralized applications – or dApps, for short.
Here's Luke:
(dApps) are aimed at disintermediating (cutting out the middleman) today's technology behemoths by creating blockchain equivalents that offer fairer, freer, and faster services.

Think Netflix… but a free version that's borderless.

Think Facebook… but without the ads and intrusive data-tracking.

Think Amazon… but without seller fees.

Blockchain can do all that. Specifically, dApps can do all that. This is why – while we are still very excited about the decentralized finance (DeFi) opportunity in the cryptocurrency market – we are actually more excited about the growth potential of dApps.

DeFi tokens are disintermediating banks, which are multi-hundred-billion-dollar companies. That's a big opportunity. But dApps are disintermediating tech giants, which are multi-TRILLION-dollar enterprises.

That's a massive opportunity.
We'll be diving into dApps in greater detail in future Digests, but for now, if this corner of the crypto market isn't on your radar, give it a good look.
I will add that Luke just recommended a new, top-tier dApp to his Ultimate Crypto subscribers last week. It's a peer-to-peer payments platform that that he believes will disintermediate PayPal. To learn more as a subscriber, click here.
Wrapping up, it'll be interesting to watch bitcoin's price action in the coming weeks. But rise or fall, the longer-term growth story of crypto and blockchain remains enormous.
On that note, I'll let Luke take us out:
Blockchain technology will fundamentally disrupt the world as we know it over the next decade, and the most potent application of blockchain tech – cryptocurrencies – will create a wave of enormous investment opportunities in the 2020s.

As has been said many times before in these very issues, cryptos offer the fastest legal way to get rich in America.
Have a good evening,
Jeff Remsburg
View more information: https://investorplace.com/2021/07/is-amazon-going-to-accept-bitcoin/