Ignore Slow Growth Worries and Hold Your WMT Stock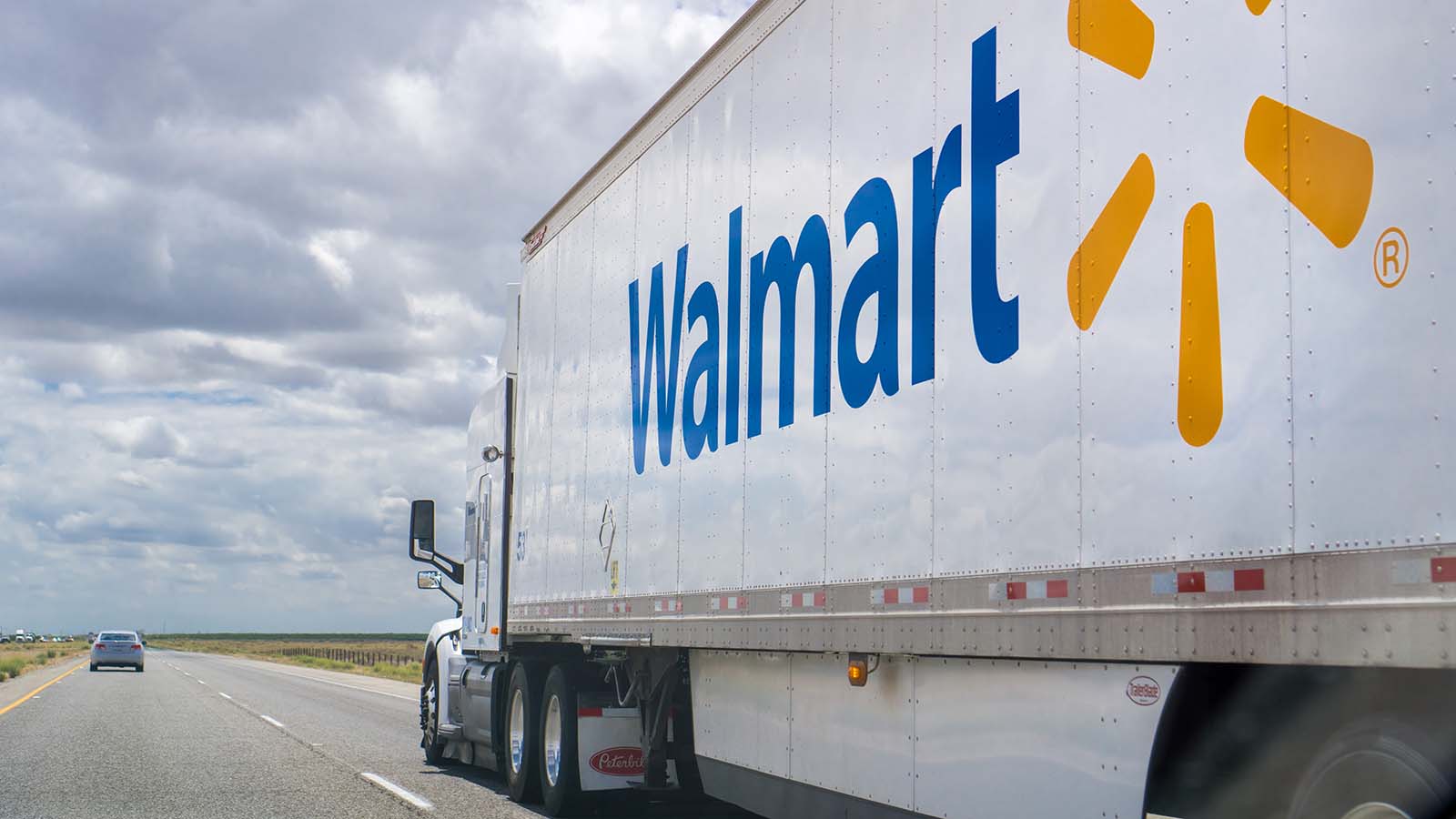 As the novel coronavirus swept across the nation last year, investors were reminded of how central Walmart (NYSE:WMT) is to many American communities. Families feverishly visited the stores and loaded up on essential goods during the pandemic. Consequently, WMT stock rebounded sharply after bottoming out in March 2020.
And so, we have evidence that Walmart is still a great company to invest in. Through thick and thin, you can bank on relatively low volatility and a reliable dividend yield.
On the other hand, there may be concerns that Walmart can't compete in one certain area: subscription services. In that particular department, another giant company holds the crown.
It's a legitimate concern, I'll admit. Yet, there may be reasons to believe that eventually, Walmart can evolve into a serious competitor in the subscription-service niche.
A Closer Look at WMT Stock
As I alluded to earlier, WMT stock had a good 2020 overall, especially during the second half of that year.
The stock's 52-week high of $153.66 was reached on Nov. 30. Unfortunately, the shareholders struggled after that.
The second half of February 2021 was particularly challenging. I wouldn't call it a crash exactly, but WMT stock did fall to the $130 area during that time.
There has been some recovery in March and April, but it's been slow and frustrating. The stock is now at $139.
But hey, at least you've got a forward annual dividend yield of 1.6%. So, that should keep income-focused investors happy.
Moreover, WMT stock has a trailing 12-month price-earnings ratio of 29.1, which is fairly reasonable and suggests that the shares are a pretty good bargain.
Giant vs. Giant
There's no question that Walmart is a titan among retail store chains. You'd be hard-pressed to find one that's bigger, actually.
If we had to think of a company with a bigger presence than Walmart, there's one that immediately comes to mind. I'm sure you know which one I'm talking about.
It's Amazon (NASDAQ:AMZN), of course. If any company benefited more than Walmart from the Covid-19 pandemic, it would be Amazon, no doubt about it.
Thus, in the retail realm, we have a battle between two giants. Yet, they're competing in different niches. Or are they?
Walmart might be known for its physical stores, but lately the company's been working to establish itself as a brick-and-click retailer.
Hence, the advent of Walmart+, a subscription service which competes directly with Amazon Prime by offering free delivery.
An annual subscription to Walmart+ reportedly costs $98, which is a little bit cheaper than a $119 annual subscription to Amazon Prime.
However, the lower price of admission probably isn't enough to get hordes of shoppers to switch to Walmart+.
Addressing the Slow Growth
Cowen & Co. analyst Oliver Chen's research seems to suggest that, since the introduction of Walmart+ in September, the subscription service's growth hasn't been optimal.
Apparently, Chen's research found that around Walmart+ memberships represent around 11.1 million households.
That's an appreciable decline compared to the roughly 13 million households recorded during the previous month.
Moreover, Chen's research indicates that the awareness rates of Walmart+ have stayed near the 53% to 54% range during the past three months.
Those numbers suggest that Walmart+ hasn't been an overnight success. However, that shouldn't be a major issue for long-term WMT stockholders.
Walmart isn't dependent on Walmart+ as its primary revenue source. The company generates plenty of capital from old-fashioned, non-subscription-based sales at its brick-and-mortar locations.
The shareholders should just be patient and give the public some time to learn about Walmart+. Eventually, they'll probably get used to it, just like they did with Amazon Prime.
The Bottom Line
Admittedly, Walmart+ is a "show-me" story. And it's a story that will need some time to unfold.
In the meantime, Walmart will continue to pay dividends and reward the customers (and WMT stockholders) with superior value.
On the date of publication, David Moadel did not have (either directly or indirectly) any positions in the securities mentioned in this article.
View more information: https://investorplace.com/2021/04/ignore-slow-growth-worries-and-hold-your-wmt-stock/