HYLN Stock: The Trend Is No Longer Hyliion's Friend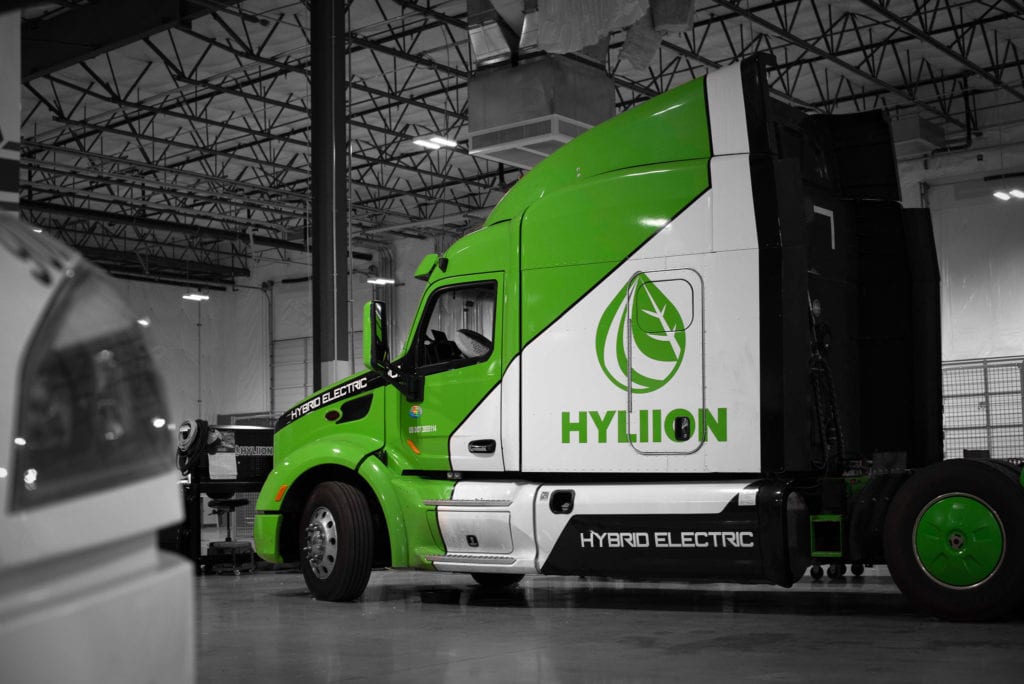 Don't look now, but Hyliion (NYSE:HYLN), trading at $10,  is sitting just slightly above its 52-week low of $9.89 and a whopping 83% down from its September 52-week high of $58.66. A month ago, I didn't think HYLN stock could fall much farther. 
Now I'm not so sure. Here's why.
HYLN Stock Is a Classic Falling Knife
Last fall, Hyliion stock was the belle of the ball. Its share price flirted with $60, and it could do no wrong. It only completed its merger with Tortoise Acquisition Corp. on Oct. 1, 2020, just three-and-a-half months after announcing the deal. 
It announced the merger on June 19, 2020. A that point, HYLN stock didn't even exist. Tortoise, a special purpose acquisition company (SPAC), was trading under the symbol "SHLL" for around $14. Throughout the summer, the excitement of Hyliion's electrified powertrain solutions for trucks pushed SHLL stock ever higher.
David Moadel, another InvestorPlace columnist, said in early October that Hyliion would transform trucking as we know it. He definitely thought it was a name  worth considering for investors seeking green-energy stocks.
Now it's struggling to remain above $10, the price paid by Tortoise unitholders during the SPAC's February 2019 initial public offering (IPO). If you bought two Tortoise units and exercised the warrants today, you would have two shares of Hyliion worth a total of $20. So those who took that deal are flat.  
Is the Third Time a Charm?
This is my fourth time writing about Hyliion in 2021. 
The first time was in mid-January. I argued that the early redemption of its warrants, which raised almost $150 million in cash, made it an attractive speculative play between $15 and $18. At the time, it was trading at the high end of the range.
At the end of January, I made my second attempt at assessing HYLN stock. I said that buying it above $18 was pure speculation. It moved above $18 in mid-February. That price, to me, was in-line with the fair value of the stock. It got to $22 before making a gradual retreat to $10, where it sits today. 
In my last article on HYLN stock, published on March 12, I said that it was a buy at $14. In fact, I said I could see it reaching $35 by December 2024. Instead, it retreated further. 
So I'm tempted to double down, suggesting that if I thought it was a buy at $14, it ought to be a buy near $10. Nothing has changed about Hyliion's business to alter my thinking.
As InvestorPlace contributor Joseph Nograles pointed out in early March, Hyliion's business plan involves focusing on converting Class 8 diesel trucks to hybrid or electric trucks. It plans to use hydrogen or natural gas to create the electricity needed to power the EVs.  Nograles suggested that, given the company's plan,  its future revenue projections — $8 million in 2021, rising to more than $2 billion in 2024 — aren't ridiculously far-fetched.  
Of course, as is the case for a lot of startups, things will have to go like clockwork for Hyliion over the next four years for it to meet its targets.
The Bottom Line
A friend of mine keeps harping on converting passenger vehicles to EVs. He feels people will try out the cheaper option of converting their conventional vehicles  to EVs before fully committing to electric vehicles. 
I understand his point, and I think a similar trend will affect commercial companies. 
That's why I believe commercial conversions could be quite lucrative for Hyliion. Trucking companies want to buy EVs, but issues such as cost, range, and charging availability make the process fraught with difficulties.
"While we will likely have to take some risk, we believe that being environmentally responsible and being profitable are not mutually exclusive," said Dave Williams,  senior vice president of equipment and government relations of trucking firm Knight-Swift (NYSE:KNX), in December 2020. "We expect these technologies to reduce emissions and to be cost-effective."
It seems to me that Hyliion meets Knight-Swift's requirements. 
For this reason, if you can afford to lose 100% of your bet, I think Hyliion'sshares are worth buying at this point. 
If Hyliion fails, it won't be because it didn't have a good plan. It will be because it couldn't get enough truckers to make the paradigm shift. That's the real risk facing the shares. 
On the date of publication, Will Ashworth did not have (either directly or indirectly) any positions in the securities mentioned in this article. 
Will Ashworth has written about investments full-time since 2008. Publications where he's appeared include InvestorPlace, The Motley Fool Canada, Investopedia, Kiplinger, and several others in both the U.S. and Canada. He particularly enjoys creating model portfolios that stand the test of time. He lives in Halifax, Nova Scotia. At the time of this writing Will Ashworth did not hold a position in any of the aforementioned securities.
View more information: https://investorplace.com/2021/04/the-trend-is-no-longer-hyliions-hyln-stock-friend/