GRT-USD Stock Is Compelling but Crypto-Fever Risk Lingers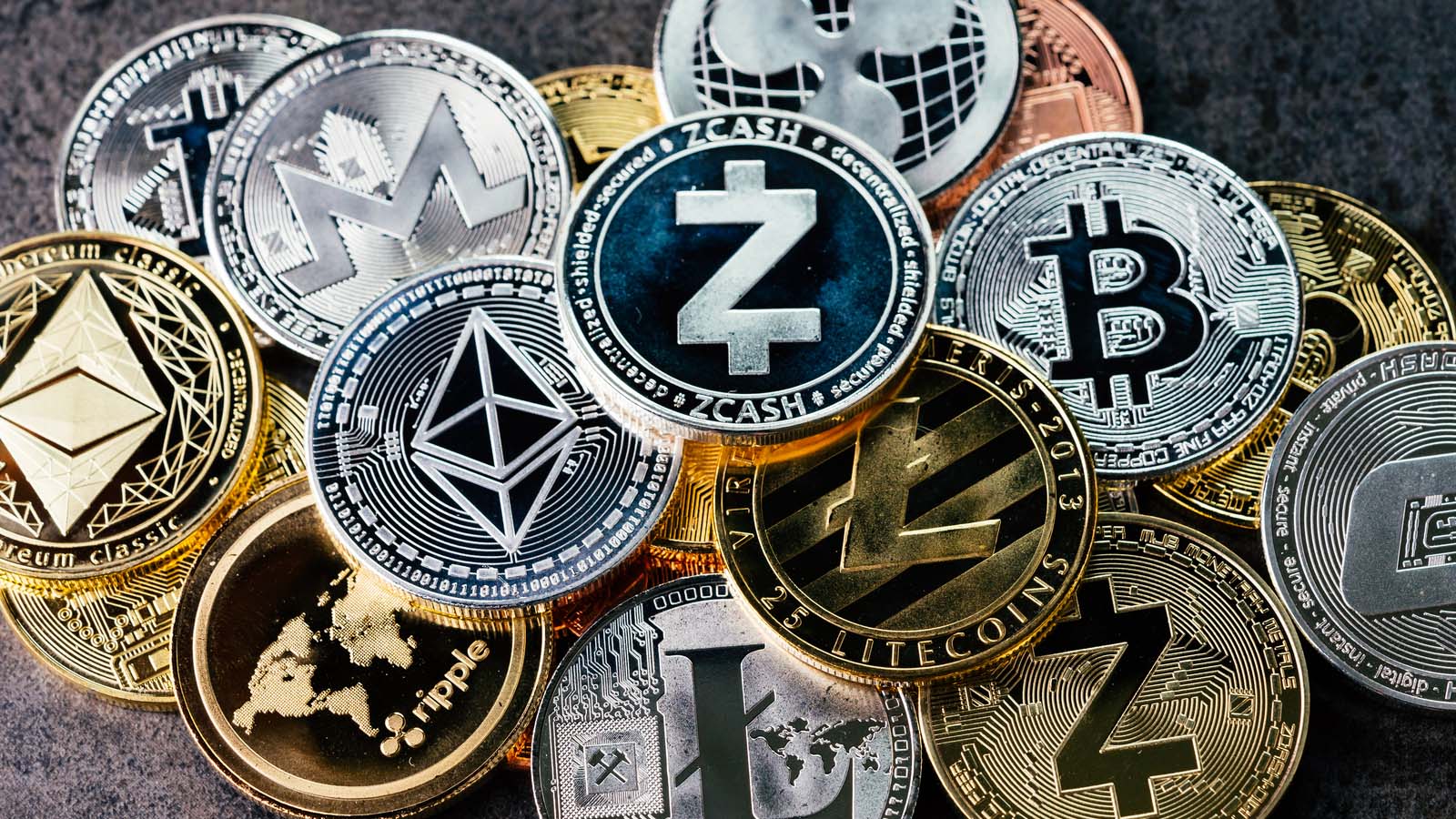 With Bitcoin (CCC:BTC-USD) having regained the $50,000 level and then some, it finds itself a trillion-dollar cryptocurrency once again. Naturally, all the headlines have focused on the original blockchain reward token. But astute investors recognize that what's good for BTC is good for compelling alternative cryptocurrencies (altcoins), with one being The Graph (CCC:GRT-USD). Over the trailing month, GRT-USD stock has nearly doubled.
Similar to other social-media-driven investments, The Graph got a big boost from online trading forums.
Thanks to buzz from popular outlets like Reddit and StockTwits (I call this something else, but my editor would frown upon its usage here), GRT-USD stock has been quite the portfolio accelerator, and that's only emboldened more upside calls and dreams of early retirement.
But should you get involved with GRT-USD stock? Like all crypto-based investments – and I use that term here very loosely – you've got to be extremely careful. Further, there's a 24/7/365 nature to this market that, while an advantage to the equities sector, can lead to addiction.
In other words, you must check your motives and do whatever it takes to not invest more money than you can afford to lose. I'm serious.
Now with that caveat out of the way, let's take a look at this exciting virtual currency.
The Graph Offers the Next Evolution in the Blockchain Space
To understand the appeal of GRT-USD stock, it's helpful to think of the blockchain ecosystem as an evolution of financial access and digitalization.
First, Bitcoin solved (at least for now) the double-spend problem inherent in digital tokens. In prior attempts at virtual currencies, nothing prevented a token from being copied and pasted – one token, two transactions, if you will.
However, thanks to the blockchain, a purely digital but intelligent architecture materialized to ensure that copy-and-paste jobs don't occur. This, more than anything else, fostered the development of a cryptocurrency economy.
Moving forward, though, Bitcoin encountered limitations. First, its underlying blockchain architecture mainly supported peer-to-peer transactions. Second, as more people used the system, the platform became clunkier and less efficient.
To address these and other concerns, Ethereum (CCC:ETH-USD) entered the space, fostering faster transactions and wider applications for the blockchain, specifically smart contracts. Instead of transacting crypto units, the digital intermediary concept could be used to eliminate middlemen in other industries, such as real estate and law.
Naturally, this sparked interest in developing blockchain as a springboard for consumer and enterprise-level solutions. However, the inability to efficiently query data from this ecosystem stymied developers.
That's where The Graph enters the picture. You can think of the blockchain currently as the internet but without a search engine. Yes, the internet would still be powerful but even the simplest of queries could take time.
However, by providing an application programming interface (API) for blockchain-specific functions, developers can get the information they need at a much quicker rate. The Graph's team claims that it can reduce the application creation process from months to days.
If so, that would represent a gamechanger for the blockchain industry's progress, further integrating the technology into mainstream applications. And that's at least the fundamental reason why GRT-USD stock has skyrocketed.
GRT-USD Stock Is Only for Gamblers
On the surface, GRT-USD stock appears like a no-brainer. As I mentioned at the top, Bitcoin recently charged toward its all-time high of over $57,000. It looked like it was on the cusp of breaking that threshold, but then a wave of volatility hit the crypto space.
Suddenly, BTC found itself trading under $54,000. Given that this is only about a 5% drop or so, it's actually fairly tame volatility. However, that the record rally was cut short just ahead of a key milestone worries me, even though bitcoin recovered since and hovers around $55,600 today.
Specifically, I don't like how everybody and their grandma is talking about Bitcoin and cryptocurrencies. Not only that, we're seeing crazy talk proliferate across social media platforms. I saw one advertisement for a video calling for Ethereum at $75,000 due to some esoteric supply-demand calculation.
Look, I'm not going to complain about ETH at $75,000. But that would seem to imply a market capitalization of $8.6 trillion. That's well more than the combined GDP of Japan and the U.K. Maybe it could get there but I just don't see it.
However, there are many folks that do see it. With cryptocurrencies of every variety being bid up like mad, I've got serious questions – not just about GRT-USD stock but the entire complex.
One Final Note
Despite my reservations, I'd be remiss not to point out that I own all the cryptocurrencies mentioned in this article. While I am concerned about valuation, that doesn't mean I'm negative on the sector. I just think that the masses are getting greedy when they should be fearful.
As one piece of evidence, consider Deloitte publishing a paid content article on the Wall Street Journal about the idea of putting Bitcoin in a company's balance sheet. I just have a hard time wrapping my head around an accounting firm even entertaining the idea of cryptocurrencies on the balance sheet, especially during this time when we have so much economic uncertainty.
Do you get where I'm coming from? If you are going to gamble, again, do it with "dumb" money. Because there is nothing smart about going all-in on crypto at the moment.
On the date of publication, Josh Enomoto held a long position in GRT, BTC and ETH.
A former senior business analyst for Sony Electronics, Josh Enomoto has helped broker major contracts with Fortune Global 500 companies. Over the past several years, he has delivered unique, critical insights for the investment markets, as well as various other industries including legal, construction management, and healthcare.
View more information: https://investorplace.com/2021/03/grt-usd-stock-intriguing-but-awfully-risky/