Google Stock is Worth 20% More at $2,112 Based On Large Cap Comps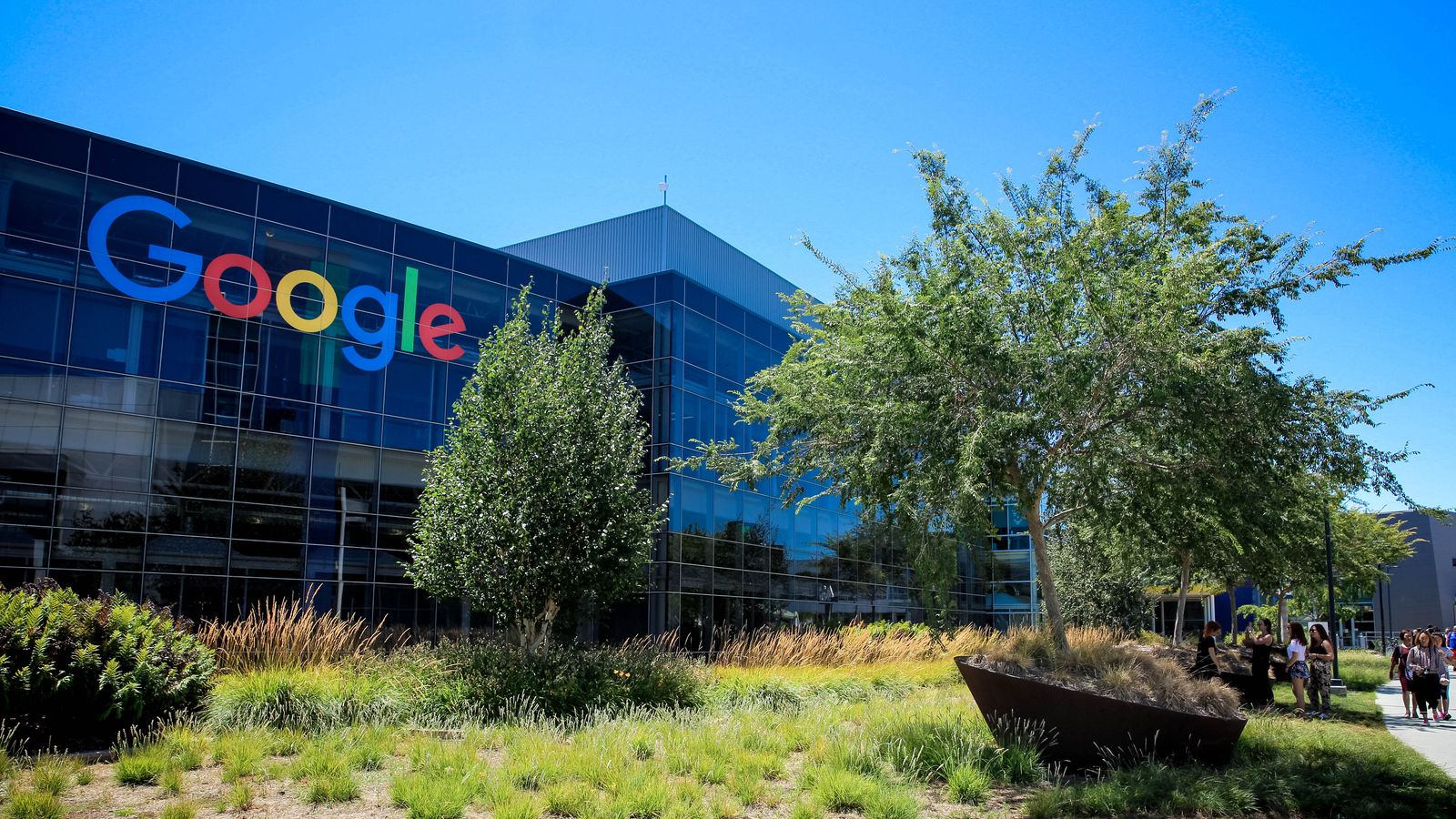 Alphabet (NASDAQ:GOOG, NASDAQ:GOOGL) still looks attractive despite its good run during 2020. Google stock rose 31% during 2020, although most of that gain was in Q4 when it rose 19.6%. But that is good since it shows that the market believes the tide is turning in Google's fundamental business.
And don't be deceived. Google is all about ad sales. Google makes 85% of its revenue from digital ad sales.
This virtually assures that Google stock will be a great play on that theme over the next five years. The stock valuation does not seem excessive from that standpoint. Moreover, in Q4, the market started to believe that ad sales in 2021 will rise significantly.
As a result, I believe that Google stock is worth at least 20.3% more than its closing price on Dec. 31 of 1,755.81. This puts my price target at $2,112 per share. Here is why.
How to Simply Value Google
Alphabet is one of the largest market capitalization stocks in the U.S. Its market cap is $1.19 trillion. There are only three other U.S. stocks with higher market caps.
For example, Apple (NASDAQ:AAPL) has a $2.26 trillion market cap and Microsoft (NASDAQ:MSFT) has a $1.68 trillion market cap. In addition, Amazon (NASDAQ:AMZN) has a $1.63 trillion market cap. All of these are from the last trading day of 2020 and use Seeking Alpha's Summary tab page calculation of these market caps.
So it stands to reason that we should compare the valuations of these three stocks to Google stock and adjust the target price accordingly. The thinking here is that investors are willing to pay higher valuations metrics for even larger market cap stocks.
Therefore at some point, they will likely put the same valuation on Google stock. This is from a comp viewpoint or if they suspect that a reversion to the mean will occur.
Moreover, the same underlying trends affect the U.S. economy, including a rebound in digital sales, as well as ad spending affects all four of these companies. What affects Apple, Amazon and Microsoft will also typically affect Google.
What Google Stock Is Worth
Almost all of these three stocks have higher price-to-sales multiples for 2021 than Google stock. For example, Apple's forecast multiple of sales for 2021 is 6.79 times sales. But that is 22.8% higher than Alphabet, which is at 5.53 times 2021 forecast sales.
Moreover, the same is true with Microsoft, which trades at 9.6 times 2021 sales. Only Amazon is cheaper, at 3.64 times 2021 sales.
Therefore, the average of all three of these stock's 2021 price-to-sales is 6.677 sales. Since Alphabet's 2021 forecast sales is $214.34 billion, this puts its pro forma market cap at $1.431 trillion.
That represents a 20.3% gain over the existing $1.19 trillion market cap. In other words, Google stock is worth $2,112 per share (20.3% above its price of $1,755.81 on Dec. 31). This is based on an average price-to-sales comparison with Apple, Amazon, and Microsoft.
Granted, this is somewhat of a simplistic model. But who says you have to have a complicated model? Sometimes the best way to invest is to have a simple model in your head to allow you to know where a stock stands. This allows you to easily know when a stock is too high or too low.
And just in case you are wondering, some major analysts have come up with a similar price target.
What Analysts Say About Alphabet
On Dec. 31, Baird raised its target price to $2,000 from $1,725 for Google stock. The analyst, Colin Sebastian, liked what he saw for the 2020 Christmas shopping season and what he calls "digital ad visibility" in 2021.
Moreover, he believes that the stock could be as high as $3,000 in the long term. That represents a potential gain of 71% from the price at the end of 2020.
TipRanks.com reports that 28 analysts have an average price of $1,944 for Google stock. That represents a potential gain of 10.9% from the end of 2020.
However, not everyone is as sanguine on the stock. For example, Marketbeat.com reports that the consensus of 24 Wall Street analysts is only $1,800.79. Yahoo Finance reports that the average of 12 analysts is $1,862.08.
This highlights why it is important to have a simple model in your head about how to value a popular stock like Alphabet. My simple shows that it is worth at least 20% more at $2,112 per share.
On the date of publication, Mark R. Hake did not have (either directly or indirectly) any positions in any of the securities mentioned in this article.
Mark Hake runs the Total Yield Value Guide which you can review here.
View more information: https://investorplace.com/2021/01/google-stock-is-worth-20-more-at-2112-based-on-large-cap-comps/