GME stock: Roll the Dice With GameStop at Your Own Peril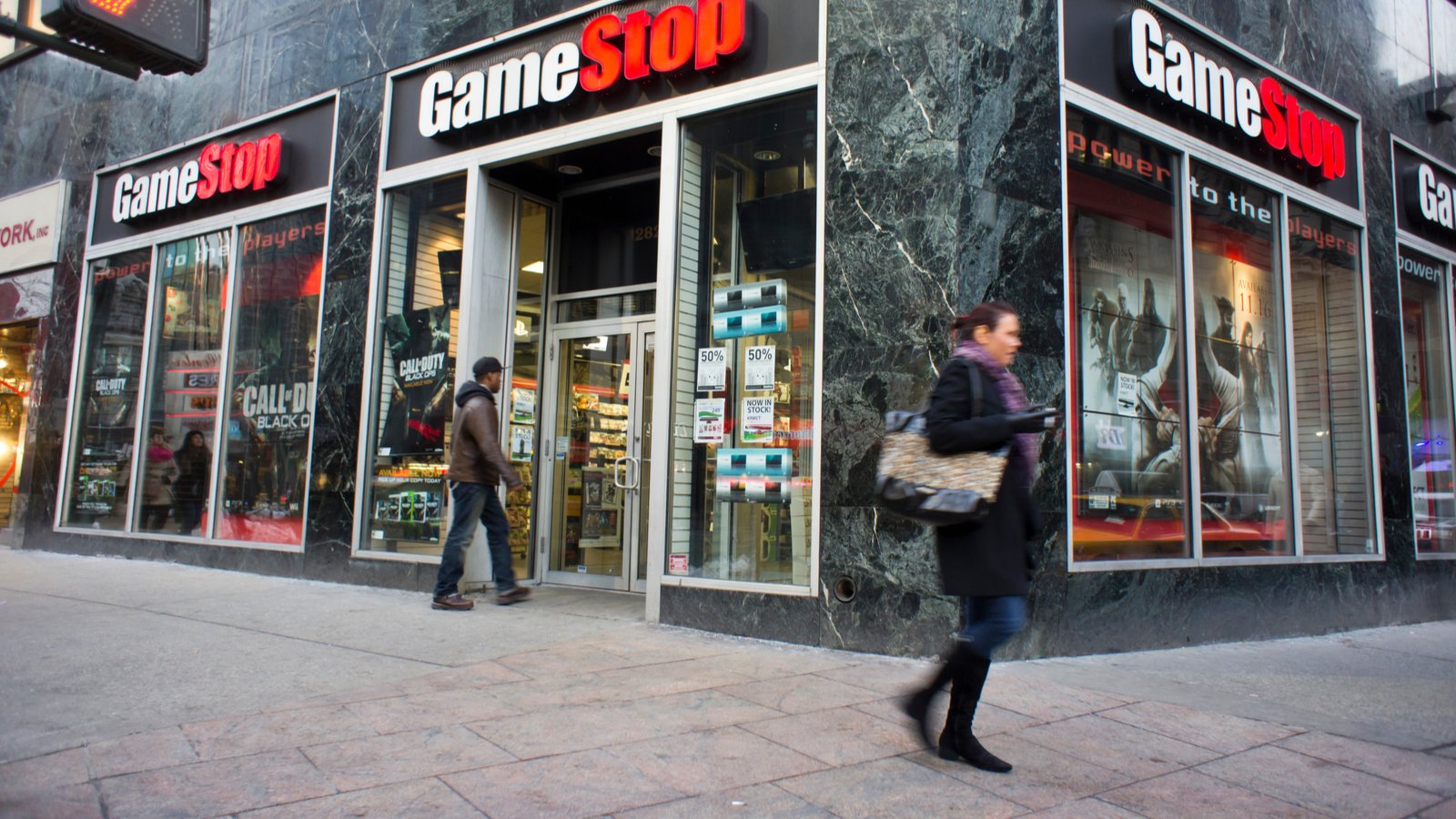 Last week, I may have called the "game" with GameStop (NYSE:GME) stock one in which the winning move is not to play. Yet, it's understandable why so many are champing at the bit to chase the latest rally in shares of the video game retailer.
It may be another meme stock, cinema chain AMC Entertainment (NYSE:AMC), that's experiencing even more epic price moves. There's more en-masse short-squeezing by Reddit's r/WallStreetBets community going on there than here. Even so, that may not mean GameStop's latest rally is running out of gas.
Why? Mainly, a still-substantial amount of its outstanding float remains sold short. The game of chicken playing out between the so-called smart money and retail speculators could carry on for quite some time. So, does that mean it's safe to wager that this stock climbs back to its past all-time of $483 per share?
It depends whether the shorts throw in the towel.
For now, they seem determined to bet this stock back down to double-digit prices. But, if they change their tune? Shares could climb for a while, as the remaining positions get unwound. After that? Expect game over, and move back toward substantially lower prices.
There's nothing wrong with rolling the dice with the stock. Just bear in mind it's a gamble, pure and simple.
GME Stock: No Longer the Top Short-Squeeze Play
As seen from recent price action, meme-stock madness remains alive and well with GameStop shares. The stock has continued to rise, from around $233 per share on June 1, to around $267 per share as of this writing. But, unlike before, this time it's not the top short-squeeze play out there.
Instead, it's the original secondary favorite of Reddit traders. AMC stock, that's the top dog. Eclipsing GME stock in terms of market capitalization, its shares have gone on an insane run that makes its original parabolic moves last January seem tame in comparison. As a result, its been producing far greater losses for the short-seller community right now.
On June 2 alone, the shorts lost $3 billion with their bets against both Reddit favorites. But, out of that amount, $2.77 billion were AMC losses, and just $375.7 million were for GME stock. What does this mean? Now not the top squeeze play, the latest attempt to send GameStop "to the moon" could soon be peter out.
Again, that's not to say it has zero chance of happening. Given the unpredictability of meme stock speculators, we could see one last epic run before it's all over. But, if you're tempted to wager there's room for one last epic rally, keep in mind it won't take much for this stock, valued on everything but its fundamentals, to come crashing down once again.
Game Over Once the Music Stops
Valuation concerns alone won't sink GME stock. Yes, any way you slice it, the underlying value of the company is far below what it trades for today. Even when you take into account the potential of its planned transformation into an e-commerce company.
But, betting against it on valuation is a fool's errand. Those still shorting it today are doing so based on its fundamentals. But, this strategy doesn't work in an environment where speculators could care less what Benjamin Graham has to say about investing.
What will finally sink shares? When said shorts finally give up. Once betting against it is no longer a crowded trade, there won't be anything to sustain the insane valuations of both popular short-squeeze plays.
As seen from the moderately high short-interest in AMC stock and GME stock, the shorts haven't yet thrown in the towel. This may point to even more upward moves ahead. Either due to those betting against either one or both continuing to stay the course. Or, from said shorts unwinding their positions, which helps to sustain the squeeze.
It's hard to say when. But, at some point, the hedge funds and other professional investors playing this unwinnable game will give up. And, once that happens, it's going to be game over for those coming in a bit late to the game, trying to gamble their way to trading profits.
Beware of the Risks if You Roll the Dice
If you can afford the losses, there's nothing wrong with taking a small gamble on the GameStop squeeze having more runway. Short-sellers haven't yet realized avoiding this futile battle is the better move. With much of its outstanding float still sold short, there may be room for shares to rally to $483 per share, as the so-called smart money scrambles to unwind their positions.
But, while a further squeeze is possible, buyer beware. Once the shorts give up, and the trends reverse, GME stock will likely see a high double-digit price decline.
On the date of publication, Thomas Niel did not have (either directly or indirectly) any positions in the securities mentioned in this article. The opinions expressed in this article are those of the writer, subject to the InvestorPlace.com Publishing Guidelines.
Thomas Niel, contributor for InvestorPlace.com, has been writing single-stock analysis for web-based publications since 2016.
View more information: https://investorplace.com/2021/06/gme-stock-gamestop-roll-dice-at-your-own-peril/