Genius Sports' NFL Deal Is a Game-Changer for DMYD Stock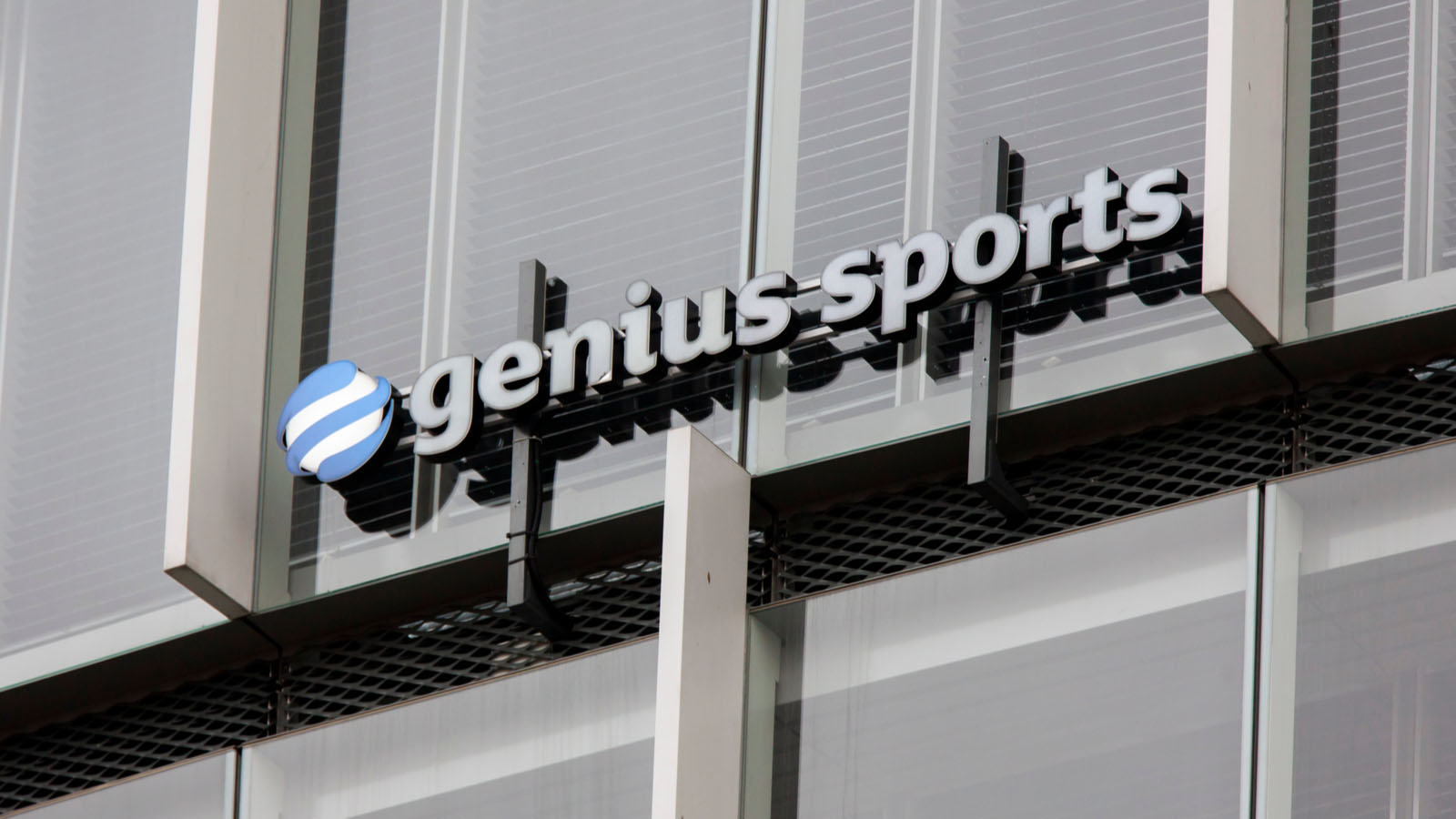 Investors in dMY Technology Group (NYSE:DMYD) — the SPAC taking sports data company Genius Sports public — got their Easter holiday weekend off to a great start, when Genius Sports announced an exclusive sports data deal with the NFL on Thursday afternoon. In response to that news, DMYD stock soared 25% after-hours.
The deal makes Genius Sports the lone gatekeeper of the NFL's official data, meaning that Genius Sports will — for the next four years — be the only company that can distribute real-time NFL play-by-play stats.
Further, Genius Sports will have sole access the league's "Next Gen Stats," providing NFL sports-betting data to sportsbook operators like DraftKings (NASDAQ:DKNG) and FanDuel. In exchange for this data, the NFL will receive cash and an equity stake in Genius Sports.
The huge pop in DMYD stock in response to this news is warranted. This is a game-changing deal for Genius Sports.
Not only is the NFL the largest and most important U.S. professional sports league with arguably the most valuable sports data in the world, but the NFL is actually leaving its longtime sports data partner Sportradar to work exclusively with Genius Sports.
Given this context, we view the NFL deal as an exceptionally bullish development for Genius Sports — and a reason to buy DMYD stock.
Here's a deeper look.
DMYD Stock: Who Is Genius Sports?
Genius Sports is a sports data company with a very ambitious, yet very simple, goal: Become the mission-critical data and technology backbone of the global sports betting market.
The reality is that sports betting is becoming more and more common, thanks to shifting laws. By the end of the decade, it will be nationally legal, and consumers all over the place will be placing sports bets on their phones and computers. That's the future.
But that future relies entirely on data. That is, sports betting operations are only as good as the sports data that informs them. Heck, you can't even create a functioning sportsbook without good data. Thus, the key to creating the nationally ubiquitous sports-betting market of tomorrows is aggregating sports data, and packaging it into usable sports betting technology.
Genius Sports does just that.
And the company does it in a rather innovative way.
Most other sports data companies simply pay a sports league to have access to their data, package that data into a betting technology platform, and sell that platform to sportsbook operators.
But, as opposed to just paying leagues for their data, Genius Sports provides software and digitization services to sports leagues, so that they are integrated into a league's daily functions and, therefore, can't simply be outbid by another data company.
On the other side of the equation, Genius Sports does more than just sell betting technology and data to sportsbooks — they also provide data-driven media, adtech and streaming solutions to all sports-related companies.
In this sense, the Genius Sports business model is innovatively built to accomplish the company's goal of turning into the mission-critical data and technology backbone of the global sports betting market. That's bullish for DMYD stock.
But… is Genius Sports executing on this promising vision?
The Game-Changing NFL Deal
Genius Sports' exclusive deal with the NFL broadly underscores that, yes, this company is executing very strongly on its vision to turn into the technology and data backbone of the sports betting market.
Specifically, I'd like to the highlight the following positive implications of the deal for DMYD stock:
The NFL is saying Genius Sports is the best sports data company in the world. By cutting ties with Sportradar and going all-in with Genius Sports, the NFL is basically saying that they trust Genius Sports far more to help them monetize their official data in a meaningful way in the sports betting world. That's a huge vote of confidence, especially since the NFL has an equity stake in Sportradar – meaning that by partnering with Genius Sports exclusively, the league is going against their immediate financial interests. This speaks volumes about the confidence the NFL has in Genius Sports.
Genius Sports' multi-faceted technology and media solutions model is bearing fruit. The million-dollar-question here is why would the NFL leave Sportradar for Genius Sports. The answer is likely that the NFL sees immense value in Genius Sports' multi-faceted business model, since it deeply embeds Genius Sports as a mission-critical technology provider into every niche of the sports world. Clearly, the NFL agrees – which broadly means this unique business model is working.
Genius Sports is everywhere. The NFL was the last big league, sportsbook, and/or media company that had yet to partner with Genius Sports. Now, with the NFL deal, Genius Sports is truly turning into a sports world ubiquity. League partners include the NFL, NBA, NCAA, Premier League, FIFA, Nascar, and FIBA. Sportsbook partners include FanDuel, DraftKings, William Hill, Bet MGM, and Flutter. Media partners include Golden Nugget, MSN, Volvo, and Google Cloud. Genius Sports is everywhere – and that's important, because this is a data company, so the more exclusive data integrations Genius Sports wins, the bigger its competitive edge over peers like Sportradar.
Bullish on Genius Sports Stock
Broadly, the NFL deal is a game-changer for Genius Sports.
It puts the company on an accelerated path to becoming the mission-critical data and technology backbone of the global sports betting market. That's especially key as the sports-betting market gains legal momentum, with New York looking to get in on the sports-betting action this year. More states are expected to follow suit soon after.
This is why I'm especially bullish on Genius Sports stock, believing it to have enormous upside potential even beyond its 25% pop Thursday.
Management has previously laid out an illustrative pathway for the company to one day do over $1 billion in sales. I believe that bull case is likely to materialize.
Software stocks like this tend to fetch a 10X sales multiple, per NYU data. That implies a potential future valuation here of over $10 billion, which at the current share count, implies a long-term price target for DMYD stock of over $50.
Bottom Line on DMYD Stock
Above all else, the recent game-changing NFL deal for Genius Sports — and subsequent huge pop in DMYD stock — underscores what I've been saying for weeks: Ignore the near-term volatility and stay focused on innovation.
Genius Sports exemplifies this — the stock was hammered in February and March, giving back nearly 40%. However, its fundamental bull case never changed, while the company continued to innovate and sign its biggest deal yet as a company.
And even more quickly than it lost value, Genius Sports was able to recoup essentially all of its losses in mere days.
So, I'll say it one more time: Stick with innovation and ignore the market noise.
And, in order to access my most innovative stock picks in the market today — stocks which I fundamentally believe can rise 10X or more — click here.
On the date of publication, Luke Lango did not have (either directly or indirectly) any positions in the securities mentioned in this article.
By uncovering early investments in hypergrowth industries, Luke Lango puts you on the ground-floor of world-changing megatrends. It's how his Daily 10X Report has averaged up to a ridiculous 100% return across all recommendations since launching last May. Click here to see how he does it.
View more information: https://investorplace.com/hypergrowthinvesting/2021/04/genius-sports-nfl-deal-is-a-game-changer-for-dmyd-stock/