FUBO Stock: fuboTV Is Making a Solid Bet on Sports Wagering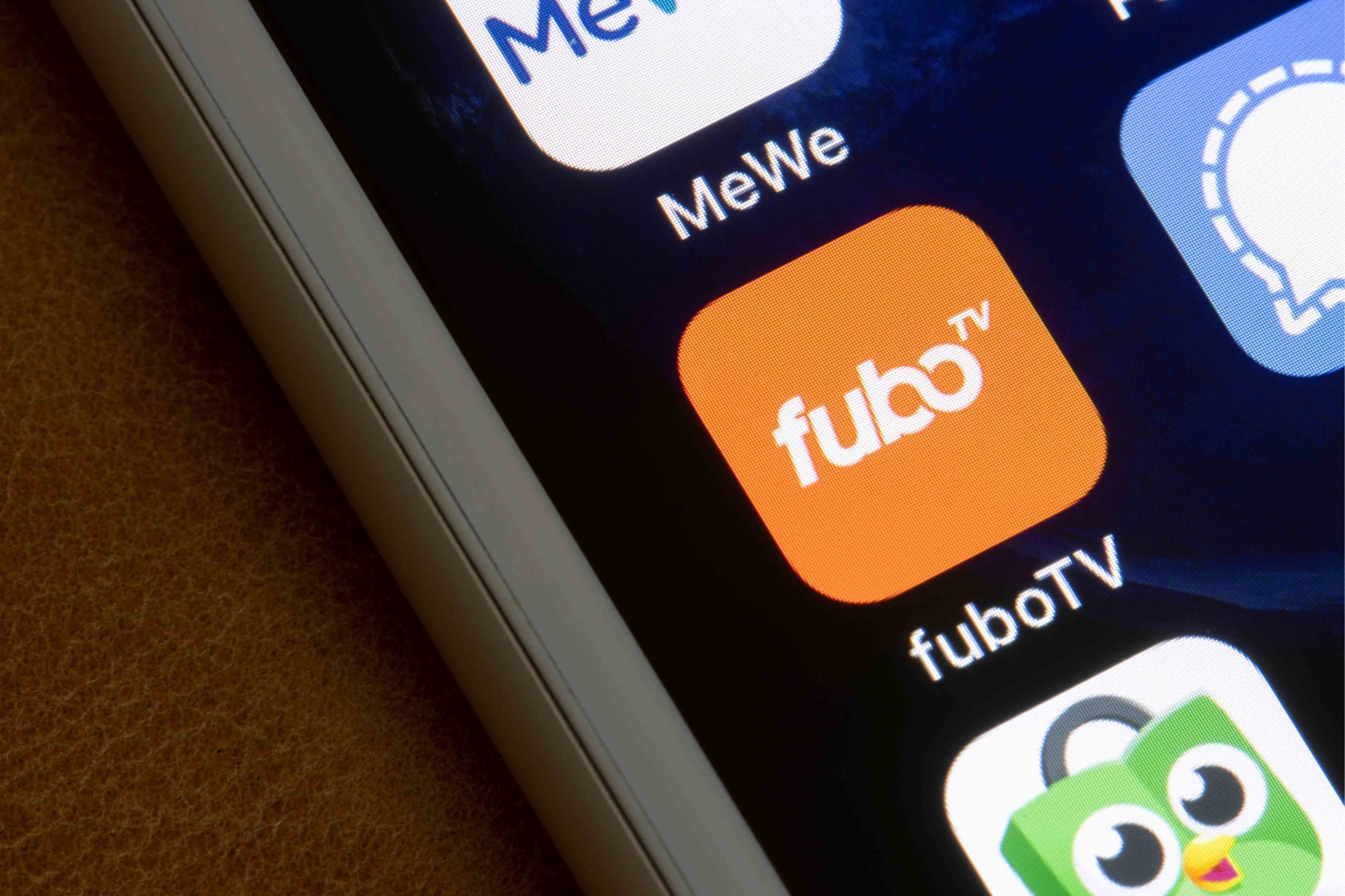 A little more than a month ago, I wrote about the extreme volatility surrounding fuboTV (NYSE:FUBO) stock. I said it's a company with some interesting long-term growth potential, but it's not a slam-dunk.
Since that column was written, FUBO posted fourth-quarter earnings that manage to both please and confound investors. The stock continued its wild swings.
In fact, the only thing that has been consistent about this stock is my Portfolio Grader's rating. It's still a solid 'B' with a buy recommendation.
So, what has happened to FUBO in the last six weeks or so? Here's a closer look.
FUBO Stock at a Glance
As a refresher, fuboTV is a niche streaming service that specializes in live sports. Compared to the wide range of streaming services out there by some huge, established companies, fuboTV is at best a bit player in the market.
But for investors, there's still a load of potential. The company has 548,000 paid subscribers who streamed 545 million hours of content in 2020.
Thanks to the coronavirus pandemic, streaming video had a huge year in 2020. Bars were shut down, sporting events were cancelled and concerts faded away. Everyone was pretty much locked down in their homes as Covid-19 swept around the world, and they had nothing to do but watch streaming video and use the internet.
FuboTV has hundreds of sports offerings for anyone locked up at home and wanting to get a sports fix. It shows boxing, soccer, esports, poker, professional wrestling, rugby, kickboxing and more. In addition to live sports there's plenty of commentary and discussion programming as well.
It's a Success Story
The sports-theme focus is paying off, as well.
In the third quarter, FUBO saw a 58% year-over-year increase in subscriber growth. Then the company topped that in Q4, with paid subscribers growing by 73% on a year-over-year basis.
But the picture wasn't entirely rosy.
True, Fubo's revenue grew by 98% in the quarter to top $1 million for the first time. Advertising revenue was up from $5.1 million to $13.1 million, or 157% on a year-over-year basis.
But the company missed profit estimates by a wild amount. FuboTV posted a loss of $2.47 per share, which missed analysts estimates by $1.70.
FUBO also warned that the first quarter of 2021 would likely not be as strong as Q4 2020, due to sports seasonality. The company is forecasting Q1 revenue of $101 million to $103 million. That would be a decline of 2% to 4% from the previous quarter. However, it still would be growth of about 100% from the first quarter of 2020.
Full-year guidance came in at $460 million to $470 million. That would be an increase of 76% to 80% on a year-over-year basis.
Sports Gambling and fuboTV
This could be a really interesting year for FUBO stock. The company announced that it is planning to purchase Vigtory, a sports wagering and interactive gaming company, this year for an undisclosed amount.
And more recently, fuboTV announced it secured agreements for its sportsbook in Indiana and New Jersey, and that it plans to launch its own sportsbook by the fourth quarter of this year.
The acquisitions are part of a plan to rapidly expand fuboTV into the fast-growing sports gambling business, the company said in a news release.
"Additionally, fuboTV announced today more details of its online wagering strategy, further positioning itself to enter what Zion Market Research estimates will become a $155 billion industry by 2024. Through its December 2020 acquisition of Balto Sports and its content automation software, fuboTV intends to launch a free to play gaming experience this summer. Free to play gaming, which will be available to all consumers whether or not they are fuboTV subscribers, will first launch in a standalone app and later be integrated directly into the fuboTV user experience. By leveraging the Vigtory and Balto acquisitions, fuboTV intends to launch a sportsbook app where consumers can see current betting lines, place a variety of wagers, cash in their winnings and much more across sports they love. Finally, the company expects to integrate the sportsbook into fuboTV's live TV streaming platform for a seamless viewing and wagering experience."
Companies like DraftKings (NASDAQ:DKNG) have been on fire over as of late as consumer interest in daily sports wagering continues. I'm not suggesting that FUBO can get the same kind of footprint at DraftKings. But sports wagering is a tremendous opportunity for investors to get in on the action. You don't even have to care which team wins the game.
The Bottom Line
FUBO stock will continue to be a volatile play in the near future. But it's also clear that the company has plan to capitalize on the growing interest in streaming sports and online sports wagering.
If it's successful, it will carve out a niche that should be profitable for fuboTV and FUBO stock investors.
On the date of publication, neither Louis Navellier nor the InvestorPlace Research Staff member primarily responsible for this article held (either directly or indirectly) any positions in the securities mentioned in this article.
Louis Navellier had an unconventional start, as a grad student who accidentally built a market-beating stock system —with returns rivaling even Warren Buffett. In his latest feat, Louis discovered the "Master Key" to profiting from the biggest tech revolution of this (or any) generation.
View more information: https://investorplace.com/2021/03/fubo-stock-solid-bet-on-sports-wagering/