Even After This Great Run, WISH Stock Still Has a Little Higher to Climb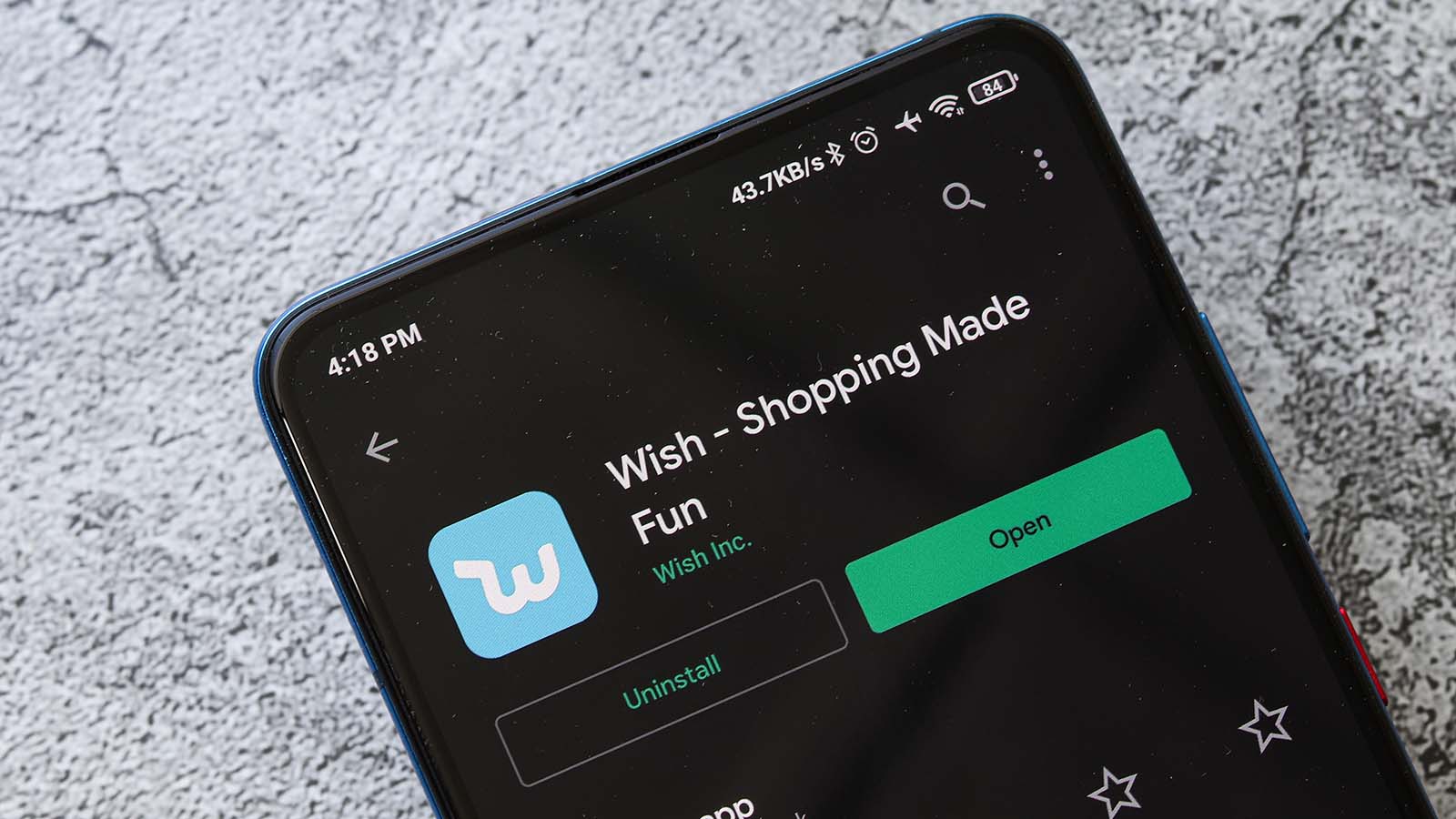 ContextLogic, Inc. (NASDAQ:WISH), which is the parent company for the well-known mobile app WISH, went public at $24.00 in December. After reading the prospectus of this mini-Amazon (NASDAQ:AMZN) company and doing a few short calculations I estimate WISH stock is worth at least $30.00. This is over 43.4% higher than its price today (Jan. 12) of $20.94.
Before I go into this valuation calculation, I want to say that I am very impressed with the company that Peter Szulczewski built after leaving Alphabet (NASDAQ:GOOG, NASDAQ:GOOGL). You can read his letter to shareholders on page 63 of the prospectus on why he started the company.
He was brought up in Communist Poland and wanted to buy things in the West that were cool. And that is what WISH essentially is. A smattering of products that people buy on their mobile phones based on coolness anywhere in the world.
In addition, the prospectus emphasizes that people buy based on browsing on the WISH app, not based on searches. Moreover, they buy based on price, both of which are not the case with Amazon.
So I think this company has a real chance of success against Amazon as well as Shopify (NYSE:SHOP). In addition, having sold items on Amazon's fulfillment network, I can say that I sure many potential WISH app merchants are happy to get from under only being able to sell with those two fulfillment companies.
In other words, the WISH stock is bound to do well over the next five years. The rest of this article will show how I calculate that it is worth $30 per share today.
What WISH Stock Is Worth
Here is the method that I used to come up with this value. First, I project out sales five years. Then I take the present value of those sales.
Next, I use a multiple on 2025 sales equal to Amazon's price-to-sale ratio. Lastly, I divided that value by shares outstanding. This works out to $30 per share, WISH is trading right around $28 right now.
Here is how those calculations work out. After reading through the prospectus it is very clear that sales are growing briskly. I estimate they will be $2.5 billion this year, or 31.8% over last year's $1.9 billion. This is because the sales as of the first nine months of 2020 are 31.8% higher than last year.
Therefore, if we project out sales at this rate for the next 10 years, it works out to roughly $10 billion in sales in year five. This is because if you take the 1.318 and raise it with an exponent of 5, the number is 4.0. Therefore, $2.5 billion in sales this year times 4 equals $10 billion in sales.
However, we have to use the present value of year five sales. I use a discount factor of 15%. It turns out that the discount factor for 15% over five years is 40.71% or roughly 50%. Therefore, the present value of $10 billion in sales five years out is $5 billion today (50% times $10 billion forecast 2025 sales).
Next, we have to estimate what multiple to use on this level of sales. For example, right now WISH stock has around 586.982 million shares outstanding. That means its market capitalizations more than $12 billion.
What to Do With WISH Stock
However, Amazon trades for 3.5 times forecast 2021 sales, according to Seeking Alpha. Therefore, using a 3.5 multiple, WISH stock is worth $17.5 billion.
Now, remember we already figured out that WISH stock has a market cap of more than $12  billion today. Therefore, at $17.5 billion, the stock is worth 43.2% more (i.e., $17.5 billion divided by $12.3 billion).
Therefore, the stock is worth roughly $30 per share.
On the date of publication, Mark R. Hake did not have (either directly or indirectly) any positions in any of the securities mentioned in this article.
Mark Hake runs the Total Yield Value Guide which you can review here.
View more information: https://investorplace.com/2021/01/wish-stock-great-run-higher-to-climb/