Don't Sit On The Sidelines When It Comes To SunPower Stock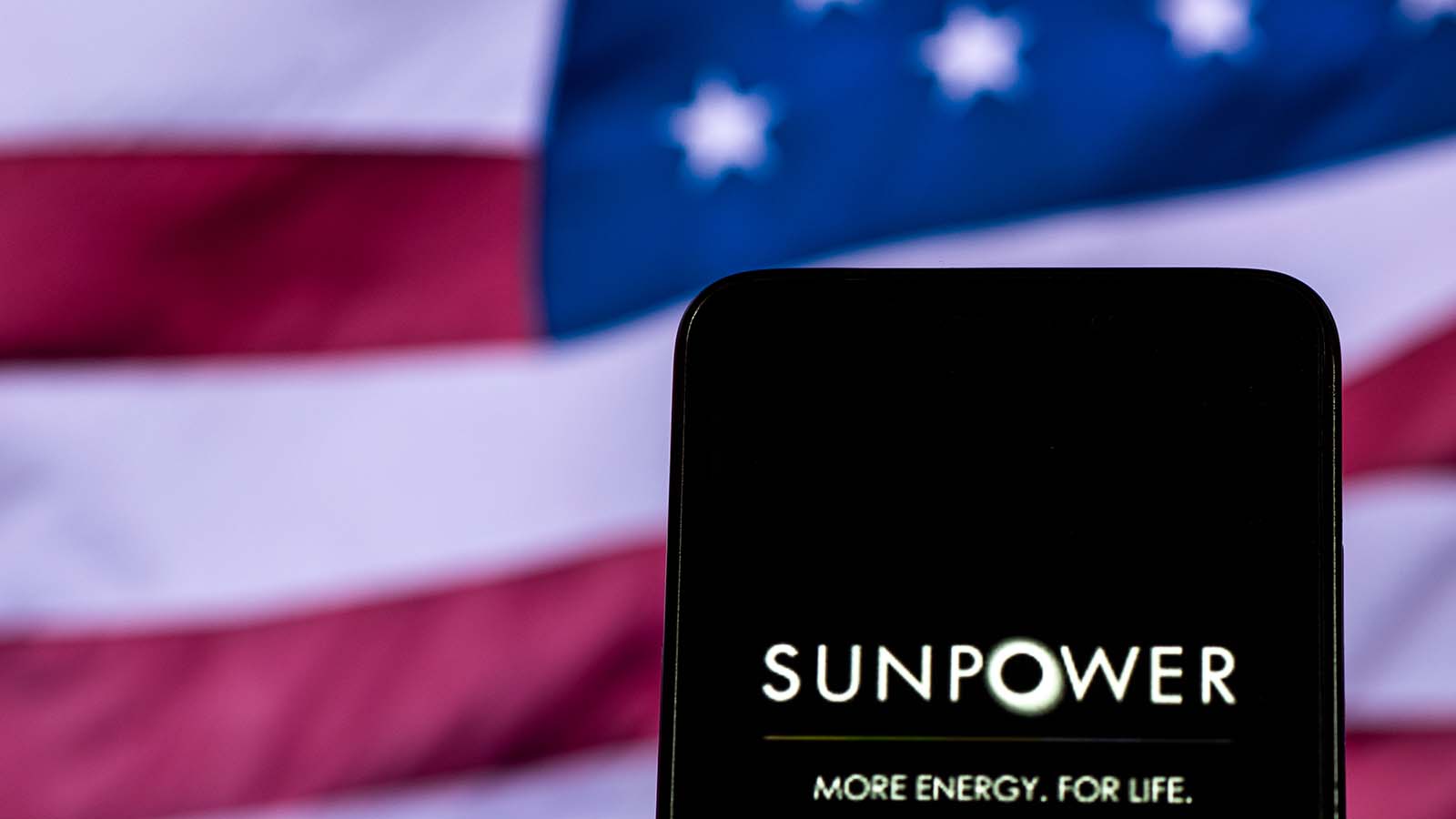 Headquartered in California's sunny Silicon Valley, SunPower (NASDAQ:SPWR) is an up-and-coming force in the burgeoning U.S. solar industry. You can practically feel the excitement surrounding this company as SPWR stock moves fast and relentlessly.
SunPower has a market capitalization between $8 million and $9 million, which puts it in the sweet spot. By that, I mean SunPower has plenty of room to grow, but is big enough to be an imposing competitor.
Not long ago, there was talk that SPWR stock could run to $50 based on President Joseph Biden's push for clean energy initiatives. But by the end of January that objective had been achieved and SPRW bulls still weren't showing signs of letting up.
Suffice it to say then that the "buy" side is the right side of the trade when it comes to SPWR stock. And as we'll see, sitting on the sidelines could prove to be a costly mistake for solar-market investors.
SPWR Stock at a Glance
Looking in the rear-view mirror, SPWR stock has been publicly traded since 2005. Along the way, SPWR stock has tested the patience of long-term shareholders.
For much of 2020, SPWR stock was trading below the $5 level, which would classify it as a penny stock according to the U.S. Securities and Exchange Commission.
Today, there's no reason to be concerned about SPWR. The bulls took the stock above the $5 line in July of last year and haven't looked back.
If you can believe it, SPWR stock was above $50 by the end of January. The momentum has been tremendous, and attempting to short-sell SPWR now could be a recipe for financial disaster.
Analysts Can't Keep Up
It's not unusual for analysts to increase their price targets on stocks when they move much higher. After all, those analysts don't want their price predictions to be outdated.
Not too long ago, Morgan Stanley analyst Stephen Byrd hiked his price target on SPWR stock from $12.50 to $27 while assigning the stock an "equal weight" rating.
Meanwhile, Piper Sandler analyst Kashy Harrison also pushed his price target on SPWR stock up to $35 per share. Given the recent closing prices of the stock, it's fair to say that these analysts' targets are now outdated.
Don't get me wrong – I'm not blaming any Wall Street experts for using the currently available information to establish realistic price targets. The point here is that they'll have to set their sights much higher now, and that could have an invigorating effect on the buyers.
And while the price targets will change, the positive sentiment should remain the same. For instance, J.P. Morgan analysts are "generally optimistic" about renewable energy under the Biden administration.
Solar Looks Solid
Moreover, the J.P. Morgan analysts model "solid" secular growth in solar power. And indeed, a number of Biden administration's executive orders bode well for a green-energy company like SunPower:
Re-admission to the Paris Climate Agreement;
Revoked permission to build the Keystone XL pipeline; AND
Stopping oil and gas development in the Alaskan Arctic National Wildlife Refuge.
On top of all that, Biden expressed an intention to direct government agencies to "consider revising vehicle fuel economic and emissions standards."
Amid this highly favorable backdrop, SunPower is expanding its business at a rapid pace. Notably, the company recently announced that it will expand its residential installation program to seven new markets across six U.S. states by the end of 2021's second quarter.
The Takeaway
No pun intended, but we're really starting to see a new climate in the energy market in 2021.
The SPWR stock price reflects the highly positive market sentiment on solar energy going forward. If you're on the right side of this trade, you can cash in on an emerging industry with no shortage of power.
On the date of publication, neither Louis Navellier nor the InvestorPlace Research Staff member primarily responsible for this article held (either directly or indirectly) any positions in the securities mentioned in this article.
Louis Navellier had an unconventional start, as a grad student who accidentally built a market-beating stock system — with returns rivaling even Warren Buffett. In his latest feat, Louis discovered the "Master Key" to profiting from the biggest tech revolution of this (or any) generation.
View more information: https://investorplace.com/2021/02/dont-sit-on-the-sidelines-when-it-comes-to-sunpower-stock/