Dogecoin Will Continue This Rally Well Into the Forseeable Future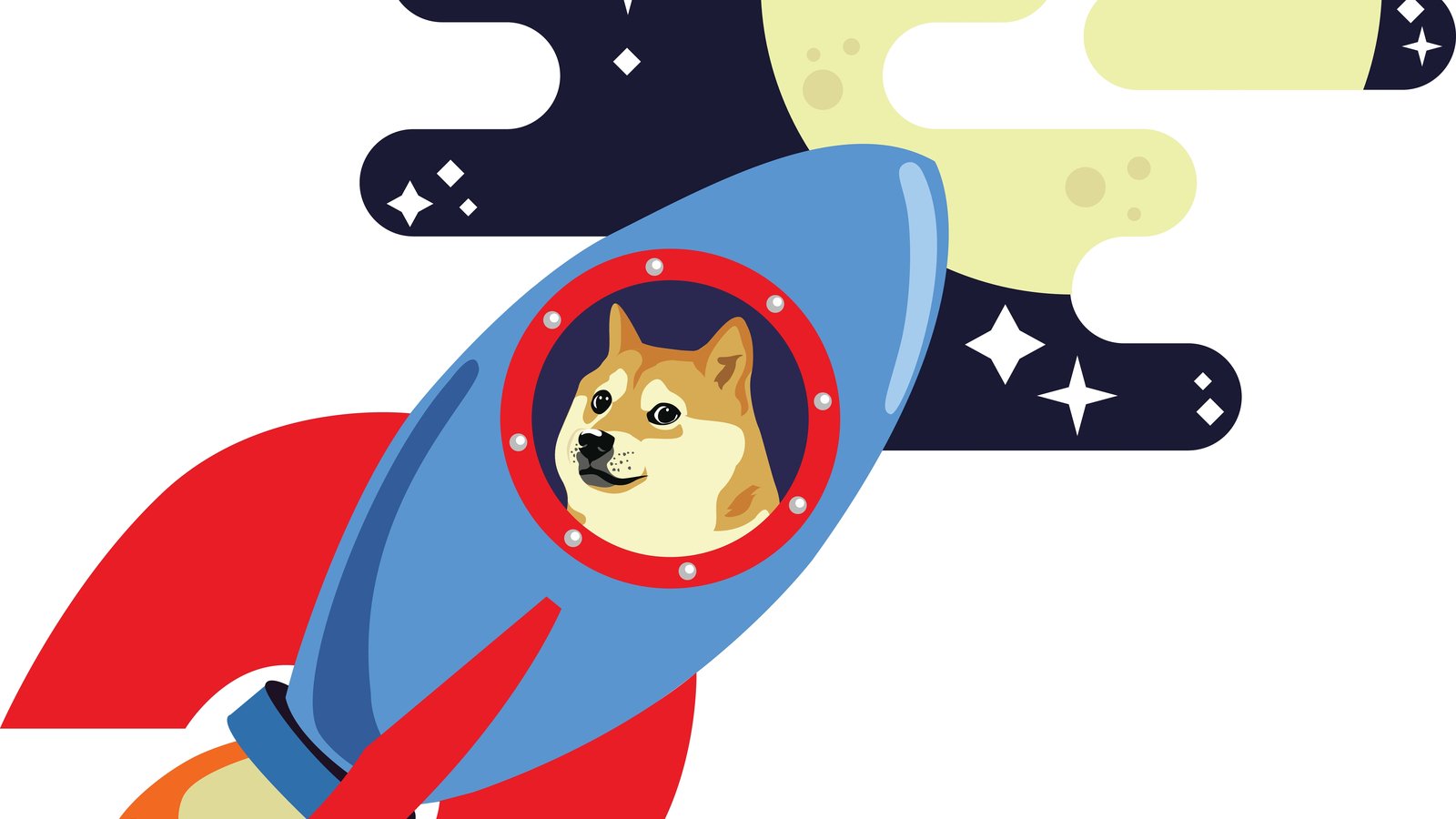 Dogecoin (CCC:DOGE-USD) has arguably been the best-performing cryptocurrency in recent memory. It's been on a tear so far this year, growing more than 5,000% and blowing other altcoins out of the water.
The crypto created as part of the meme culture in 2013 now has a valuation of over $30 billion. It's shot up over 400% just this month and has investors questioning whether it has outrun its hype.
2020 was, in many ways, a turning point for the crypto industry.  It was the first time institutional investors, banks, and money managers embraced digital assets and cryptocurrencies.
The growing interest is not limited to just the industry leader in Bitcoin, though several altcoins such as DODGE are making waves like never before.
For Dogecoin, consensus estimates suggest that there is still considerable upside left to meme-themed cryptocurrency.
What Caused Its Momentous Rally
DOGE's rally is fascinating to say the very least. In many ways mimics the meteoric rise of GameStop this year. Many link Dodegcoin's rapid ascent to the meme stock mania that engulfed the stock market this year.
Dogecoin was relatively flat until GameStop started picking up, and retail investors jumped in on the trend. However, it seems unlikely that the two assets are linked.
For starters, the Reddit community r/WallStreetBets behind the GameStop fiasco forbids crypto discussions. Moreover, it discourages members from investing in cryptocurrencies.
Another theory making the rounds is that the rally was triggered by Elon Musk's tweet, "Doge Barking at the Moon."
He had been a proponent of the cryptocurrency for a long time before it took off; therefore, it seems implausible to assume he was the primary catalyst. Sure, Musk's words carry a lot of weight behind them, but attributing the recent run to him is imprudent.
Dogecoin has a few elements that set it apart from Bitcoin (CCC:BTC-USD) and have sparked the interest of investors.
Firstly, its transaction speeds are at least ten times faster than Bitcoin. Secondly, it has an inflation rate of roughly 4%, which tends to drop over time. This makes it a more suitable medium of exchange compared to BTC, which is a deflationary currency.
Moreover, it's priced lower than $1, giving investors the psychological satisfaction of owning a whole coin rather than a fraction of a BTC. Hence, it has utility in the crypto world which is now beginning to be discovered.
Price Prediction
Many investors feel that Dogecoin has run out of steam. However, most analysts do not hold the same view. The consensus is that Dogecoin's price will continue to rise by a considerable margin through to 2022.
FXEmpire believes that by the fourth quarter this year, Dogecoin will trade at roughly 87 cents.
This represents a 60% increase over its current price. Moreover, Coinpedia is more bullish on the crypto's prospects and believes it could cross the $1 mark this year.
Algorithm-based forecasting service Wallet Investor has Dogecoins price at roughly 33 cents at the conclusion of this year. DOGE trades today around 31 cents.
DigitalCoin is slightly more bullish and feels it could end the year at 48 cents. Currency aggregator, Coinswitch is an anomaly in all this, which states that Dogecoins price will fall back to 10 cents.
Final Word on Dogecoin
Dogecoin has been one of the most talked-about cryptos in the past few months or so. Its meteoric rise is incredible, to say the very least, and should continue, albeit at a slower rate.
Investors are discovering its true utility as a cryptocurrency and its unique elements that set it apart from the rest of the pack.
It's not too late to invest in Dogecoin and rake in a sizeable amount of returns.
On the date of publication, Muslim Farooque did not have (either directly or indirectly) any positions in the securities mentioned in this article.

View more information: https://investorplace.com/2021/04/dogecoin-will-continue-its-rally-for-the-forseeable-future/