DOGE Report: Why One Analyst Says Dogecoin Has 'Surprisingly Strong Fundamentals'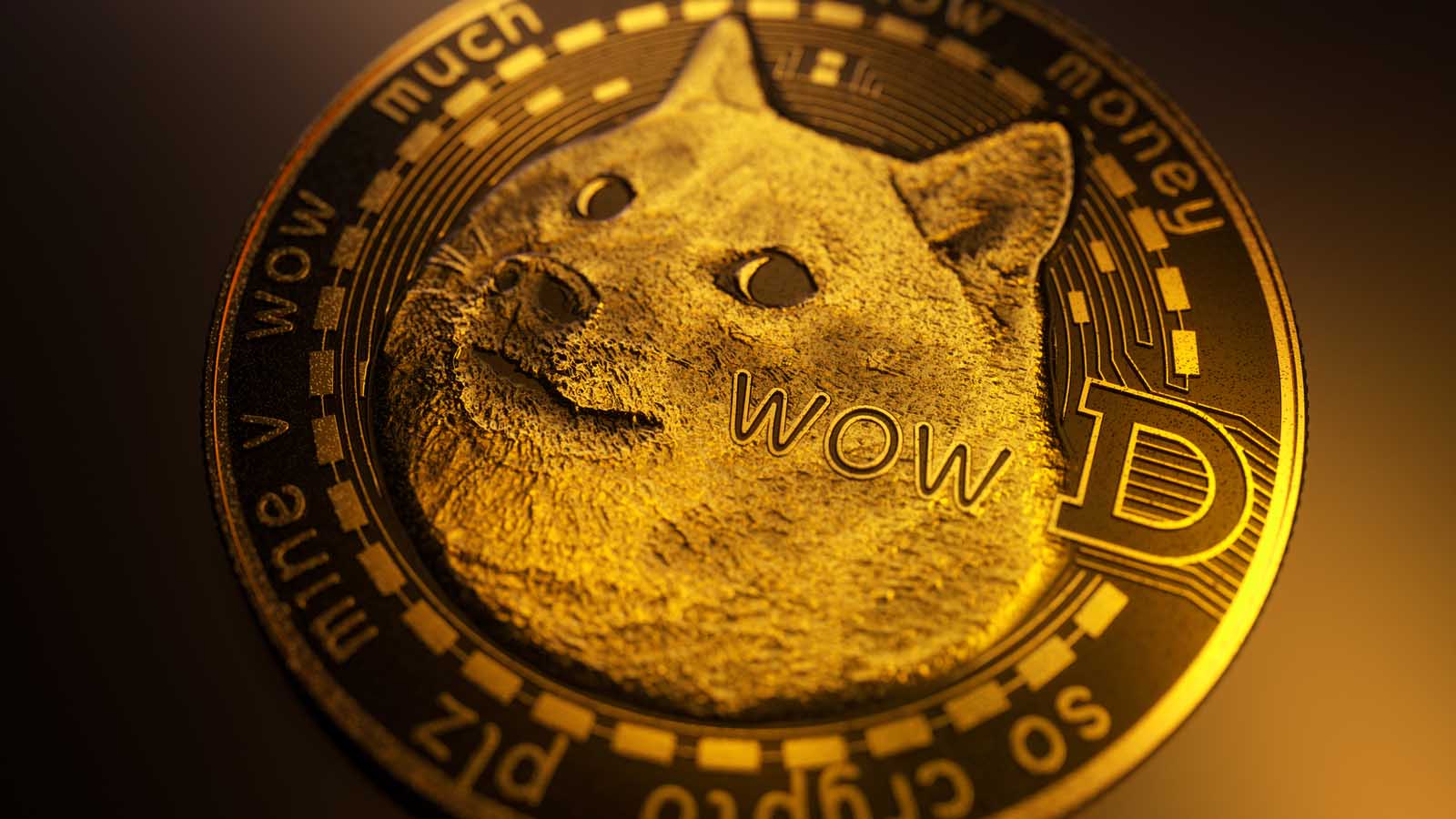 Dogecoin (CCC:DOGE-USD) is seeing a lot of growth this year. After an unlikely surge from 8 cents to 43 cents, and then another from 20 cents to 67 cents where it stands today, the Shiba Inu is seemingly getting more airtime now than heavy hitters like Bitcoin (CCC:BTC-USD) in the news cycle. It appears that the increased attention is now translating into some serious analysis. A new DOGE report is validating for the coin, and could bolster the Dogecoin's ongoing upswing.
The report released this morning is written by Alex Thorn, head of firmwide research at Galaxy Digital Research, which is the research arm of Galaxy Digital (OTCMKTS:BRPHF). The 22-page report is one of the first deep-dive analyses of the meme coin, and presents a strong case for DOGE as "the most honest sh*tcoin."
DOGE Report: What the Experts Are Saying About Dogecoin
The DOGE report is very extensive. It touches on everything from the origins of Dogecoin to its fundamental strengths to metrics that support its recent price increases.
Here are the key takeaways that DOGE investors should note:
Thorn opens the report with an assertion of Dogecoin's "strong fundamentals." He cites its fair launch, longevity and remarkably strong user base are evidence of this statement.
The hugely increasing trading volume supports the coin's strength. Thorn reports that some trading days have seen volume as high as $70 billion.
The report shows that celebrity usage is a legitimate metric for measuring a crypto's longevity. A long dive into the Elon Musk-Dogecoin relationship catalogs dozens of Musk's memes and tweets that are since causing Dogecoin prices to reliably rise.
Dogecoin's supply is a selling point for analysts. Thorn notes DOGE's pivot from random mining rewards to a steady supply growth every year as a key to the crypto. Thorn notes that while DOGE can be infinitely produced, the fixed rewards make it disinflationary.
Another point of optimism from the report comes from DOGE's merged mining with Litecoin (CCC:LTC-USD). Where DOGE had first been a small supplement to LTC mining revenue, it has since overtaken Litecoin as a mining priority.
The report does not hold back from drawbacks. Though Dogecoin is being lauded as a strong and honest altcoin, Thorn reports some weak points. The highly concentrated supply of DOGE is one such weak point, with 11 wallets holding nearly half of the total supply. Thorn also notes DOGE being significantly less secure than other cryptos as a point of deficiency.
Thorn closes out the piece comparing DOGE to Bitcoin. He notes many negative comparisons between the two. For example, he notes that Bitcoin has far more daily transactions. Thorn also states that Bitcoin has more robust network and wallet infrastructures.
On the date of publication, Brenden Rearick did not have (either directly or indirectly) any positions in the securities mentioned in this article.
---
Article printed from InvestorPlace Media, https://investorplace.com/2021/05/doge-report-why-one-analyst-says-dogecoin-has-surprisingly-strong-fundamentals/.
©2021 InvestorPlace Media, LLC
View more information: https://investorplace.com/2021/05/doge-report-why-one-analyst-says-dogecoin-has-surprisingly-strong-fundamentals/