Cryptos to Buy on the Dip: ETH, XRP and BNB Are Definite Buys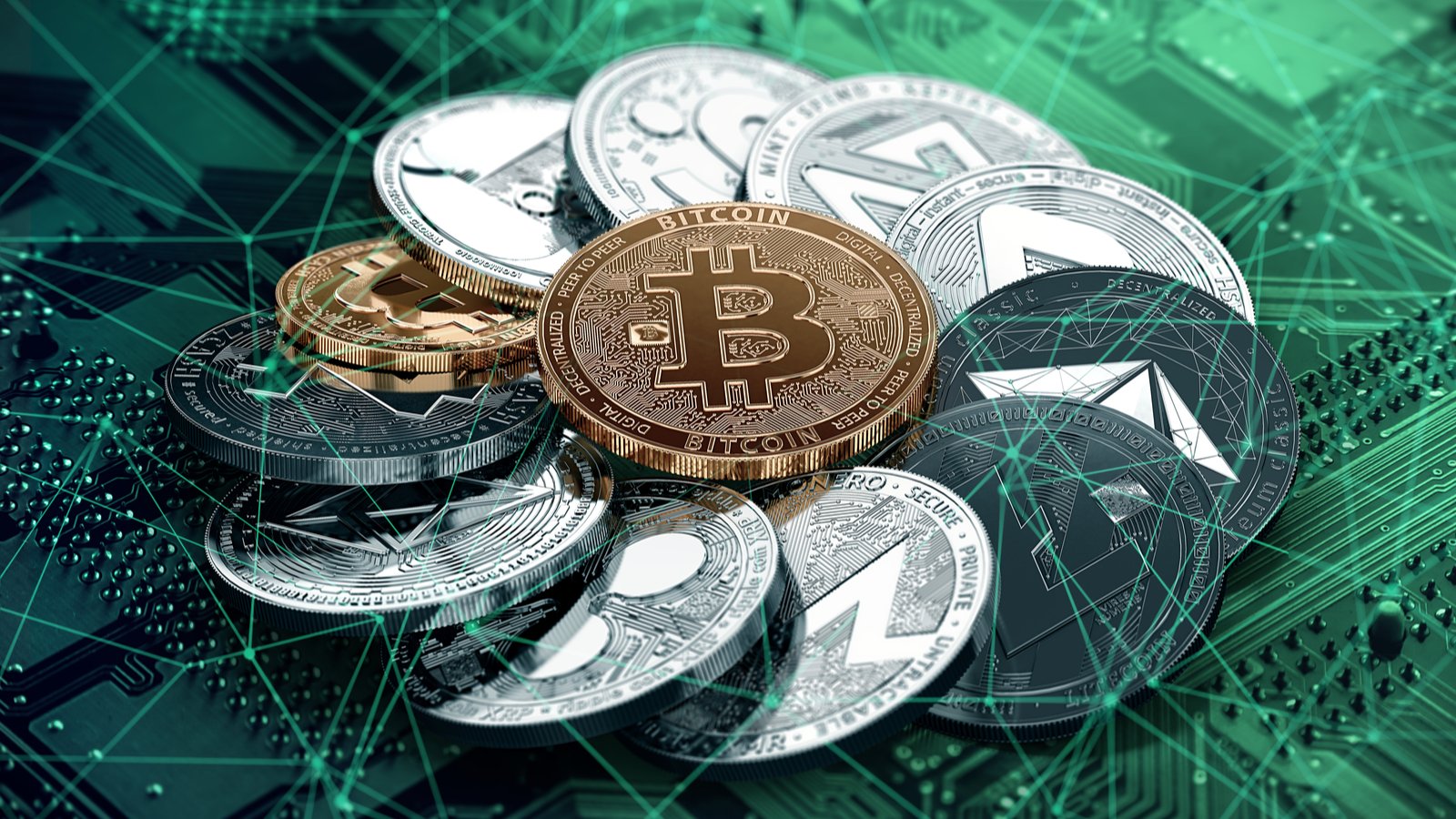 The crypto market is being rocked the last few weeks with corrections. Whether it be Elon Musk or the Chinese government, it appears that regulation and energy fears are among the top factors leading to bearish downturns for the asset class. However, that's not getting to crypto bulls today. With Twitter seeing #buythedip trending this afternoon, it's readily apparent that this recent correction is not a reason for selloffs, but rather a chance to dive in at a discount.
So what is happening today? Provinces are cracking down hard on crypto mining in China. Not only this, but the central bank has met with a number of financial institutions to reinforce the ban on crypto trading. Much to the chagrin of investors, it seems that these institutions fully back the desire to ban trading.
All the gains Bitcoin (CCC:BTC-USD) has seen over the last two weeks as it climbed toward $41,000 have been erased as it sits at $32,500. Ethereum's (CCC:ETH-USD) $4,300 all-time high now seems like a distant memory. With the market stumbling to regain its footing after these regulatory concerns, it might seem like the future of crypto is becoming fainter.
However, there are tons of crypto investors who know this to not be the case. Thousands of tweets are trickling in with the hashtag #buythedip, making memes or just encouraging worried investors to not only hold strong, but to capitalize on the buying opportunity.
But what are the best cryptos to buy now on the dip? Check out:
Cryptos to Buy on the Dip: Ethereum (ETH-USD)
Ethereum is the right-hand man to Bitcoin. Always the little brother of the two, Ethereum prices haven't reached BTC's highs. However, ETH is growing quickly, beginning the year at $734 and climbing all the way to $4,300 before seeing corrections. It currently stands at $1,900, what many view as a huge discount.
Ethereum stands out from Bitcoin for the simple reason that it has more real-world application than Bitcoin does. Vitalik Buterin and other Ethereum founders and developers have turned the network into one of the most robust environments for decentralized finance and app development.
Ethereum's smart contracts power a gigantic portion of DApps. Additionally, the platform's ERC-20 token standard is seen as the gold standard when it comes to the minting of new tokens; the practicality of Ethereum is so broad, if your token doesn't meet its standards, it is barred from significant usage.
One of the downsides for Ethereum users recently has been the very high gas fees and the limited scalability of the platform. For this reason, many have been turning to Layer-2 scalability solutions like Polygon (CCC:MATIC-USD). Energy usage is another issue for investors; Ethereum's proof-of-work algorithm requires great computational energy that is bad for the environment.
However, this won't be a problem forever; Ethereum is in the midst of its ETH 2.0 rollout, which seeks to correct many of these issues. According to developers, scalability will be upped significantly, in turn dropping gas fees . Additionally, the chain will switch to proof-of-stake for its proofing, a much less energy-intensive method.
Ethereum has a market capitalization of over $224 billion, making it the second largest cryptocurrency by far. Couple that with the sale price it's seeing and bright future prospects, and you have a compelling reason to #buythedip.
XRP (XRP-USD)
Ripple's XRP cryptocurrency is an interesting play right now. On top of the broad challenges digital currencies face, it's embroiled in a feisty lawsuit with the U.S. Securities and Exchange Commission. However, it's still hanging on, and its prospects look very good for whenever it can move past these issues.
The XRP coin is the fuel to the Ripple network. Ripple uses smart contracts to send money anywhere in the world at the quickest speeds possible. It also aims to accommodate the most-friendly currency exchanging option in conducting these transfers. With Ripple, one can buy XRP with their fiat currency of choice, send it to anybody else, where they can sell it for their fiat of choice. The resulting product is faster than a wire transfer and much less expensive.
Ripple entered the SEC lawsuit in December 2020. The suit came from the accusation that Ripple collected $1.3 billion in an unregistered security assets offering. The SEC's main argument in this case is that Ripple's XRP is a security, rather than a currency, and was therefore in violation of SEC regulations with its distribution.
The SEC has been stumbling in this suit. The regulating body has been denied access to internal Ripple communications, through which it hopes to find Ripple employees tripping up in their language.
It appears Ripple holds all the cards. Additionally, it is striking up deals left and right with international banks, solidifying the legitimacy it is striving for within its space. This is an easy buy, as it has huge upside potential from a court victory.
Cryptos to Buy on the Dip: Binance Coin (BNB-USD)
Binance is the largest cryptocurrency in the world. Just today, Binance saw $27 billion in crypto trade hands on its platform.
Binance Coin is a no-brainer for this reason. The crypto is directly supported by the largest crypto exchange in the world. And on a day like today, when investors are panicked into selling, trading volume of BNB is up 71%. The exchange sees billions of dollars in its own coin traded every day.
The Binance network is constantly branching out to meet new demands. The company has incentivized staking with BTC rewards. It has also launched its own Binance Smart Chain as a way to compete directly with Ethereum's popular chain; of course, this one is fueled by BNB.
BNB is the fourth-largest crypto by market cap, behind only Bitcoin, Ethereum and stablecoin Tether (CCC:USDT-USD). It stands right now at a market cap of about $3 billion, a very impressive feat for being years younger than both Ethereum and Bitcoin.
Although BNB's valuation staggered from its highs of $700, it is now merely discounted for investors. BNB has support from the largest institution in cryptocurrency, it's not going to fall flat like others might. And with Binance's drive to continue offering in-demand products, the application of BNB is bound to grow broader and broader with time.
On the date of publication, Brenden Rearick did not have (either directly or indirectly) any positions in the securities mentioned in this article. The opinions expressed in this article are those of the writer, subject to the InvestorPlace.com Publishing Guidelines.

View more information: https://investorplace.com/2021/06/cryptos-to-buy-on-the-dip-definitely-buy-eth-xrp-bnb-binance/