ContextLogic: WISH Stock Could Deserve A Place on Your Wish List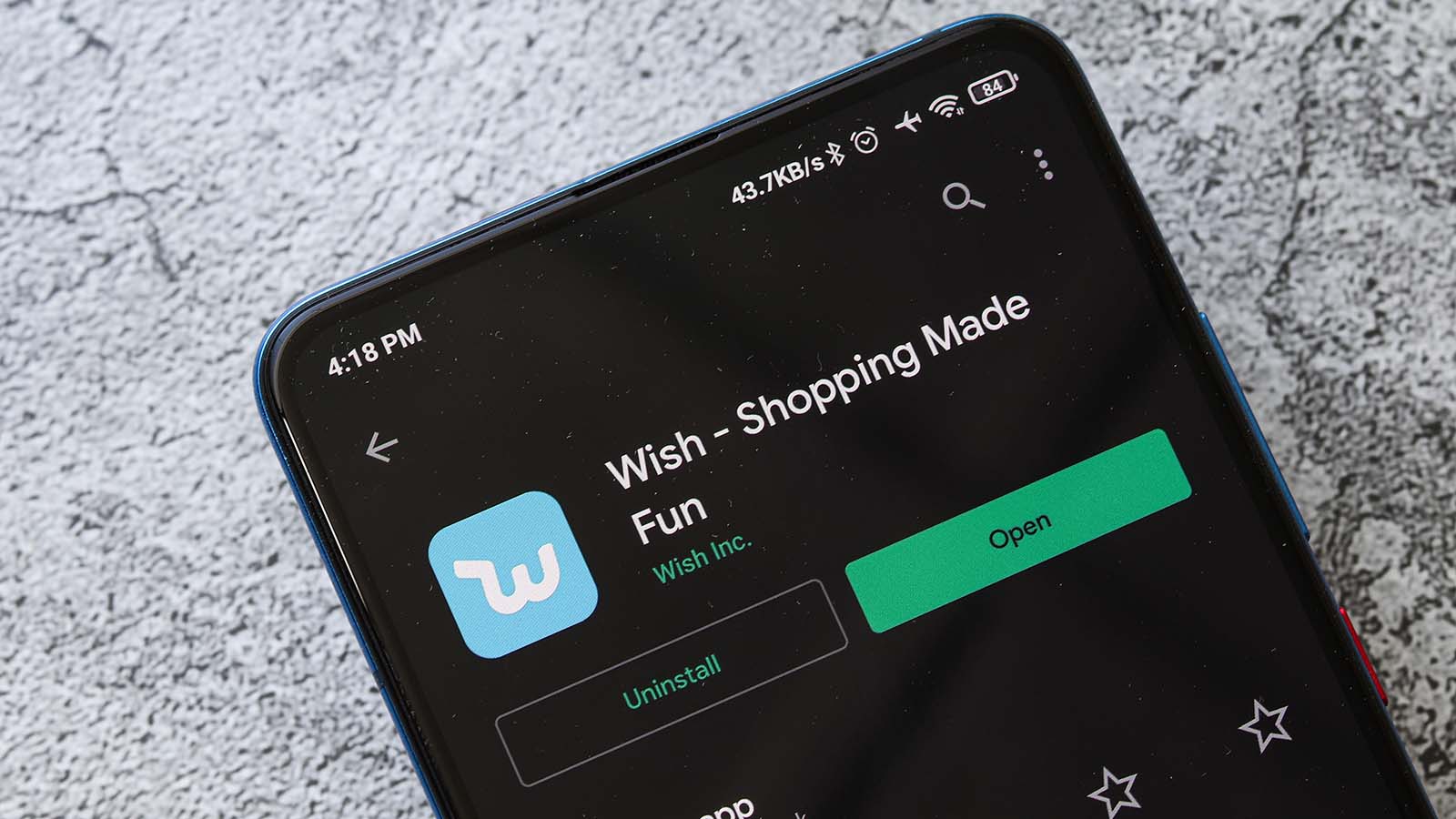 Founded in 2010, San Francisco-based ContextLogic (NASDAQ:WISH) is a fast-growing global e-commerce platform focusing on discounted goods. Since going public in mid-December 2020, WISH stock has returned over 10% and is currently hovering at $26.
Wish's platform is based on a personalized and visual browsing experience. One could compare it to how one browses around in a physical store. Therefore, the company has been able to generate significant buzz around its platform and app.
The Wish app has become one of the most downloaded global shopping apps in the past several years. Currently, the company has more than 100 million monthly active users as well as over 500,000 merchants around the world.
Today's article discusses what investors can expect from WISH stock in the early part of the year. If you are not yet a shareholder, you could consider starting a position in WISH shares, especially if declines toward $22.50 or lower. As it is still early days for the group, the road ahead could be choppy. However, I expect the shares to create significant shareholder value in the coming quarters.
Recent Earnings
Global e-retail sales hit $3.53 trillion in 2019. Then came the exponential growth in 2020. Consumers were already drifting towards online shopping before the coronavirus pandemic became the dominant force in our lives. Last year, the move to e-commerce has gained further momentum, as many retailers have been temporarily closed all over the world.
Meanwhile, investors are looking for the next Alibaba (NYSE:BABA), Amazon (NASDAQ:AMZN) or Shopify (NASDAQ:SHOP) to bet their fortunes on. Therefore, a recent IPO like WISH stock gets significant headlines.
The company released Q3 earnings in mid-December and painted a mixed financial picture. Revenue was $606 million and increased by 33% YoY. Net loss was $99 million compared to a loss of $134 million a year ago.
When looking at the metrics for the first nine months of 2020, analysts were concerned to see a net loss of $176 million. A year ago, it had been a net loss of $5 million in the same period. Put another way, despite the growth, ContextLogic's profitability metrics are headed in the wrong direction.
CEO Peter Szulczewski said, "Based on data, we will both double down and pull back on various initiatives as we continually pursue better performance and results. We have made great progress to date, but we are still in the very early days of our journey and are excited for what lies ahead."
Despite the growth in revenue, the stock is richly valued. It currently has a market capitalization of about $15 billion. Although the company potentially has a lot of room to run, the short-term moves in the share price may not necessarily be smooth sailing.
Furthermore, there are question marks around the quality of products sold on the platform. By selling discounted goods, ContextLogic has definitely created a niche for itself. However, the lower-quality has also created customer complaints. The issue of quality may create headwinds for WISH stock.
The Bottom Line in WISH Stock
The Street's interest in e-commerce stocks is likely to continue in the new year. The "stay-at-home, work-from-home" trend of last year has contributed to the growth of online shopping worldwide. As a result, e-commerce apps have become among the most popular apps downloaded on smartphones.
The Street also has a big appetite for new offerings. However, it is important to remember that WISH stock does not yet have a long trading history. Also, the company is still unprofitable. As I find WISH stock frothy at these levels, I'd wait to invest until the next earnings statement is released.
Therefore, if you have a two- to three- year horizon, you could consider investing in the shares if WISH stock declines toward $22.50 or even lower. Meanwhile, in the long-run, the company could also find itself a takeover candidate.
Investors who are not yet ready to commit capital into WISH stock could also consider investing in an exchange traded fund (ETF) focusing on e-commerce. Examples include the Amplify Online Retail ETF (NYSEARCA:IBUY), the Emerging Markets Internet & Ecommerce ETF (NYSEARCA:EMQQ), the Global X E-Commerce ETF (NASDAQ:EBIZ), the ProShares Online Retail ETF (NYSEARCA:ONLN).
Similarly, those market participants who are interested in participating in the growth of newly listed companies may consider the First Trust US Equity Opportunities ETF (NYSEARCA:FPX), the Renaissance IPO ETF (NYSEARCA:IPO), or the First Trust IPOX Europe Equity Opportunities ETF (NASDAQ:FPXE).
On the date of publication, Tezcan Gecgil did not have (either directly or indirectly) any positions in the securities mentioned in this article.
Tezcan Gecgil has worked in investment management for over two decades in the U.S. and U.K. In addition to formal higher education in the field, she has also completed all 3 levels of the Chartered Market Technician (CMT) examination. Her passion is for options trading based on technical analysis of fundamentally strong companies. She especially enjoys setting up weekly covered calls for income generation. 
View more information: https://investorplace.com/2021/01/contextlogic-wish-stock-could-deserve-a-place-on-your-wish-list/