CHPT Stock: With Catalysts Strengthening, Chargepoint Looks Attractive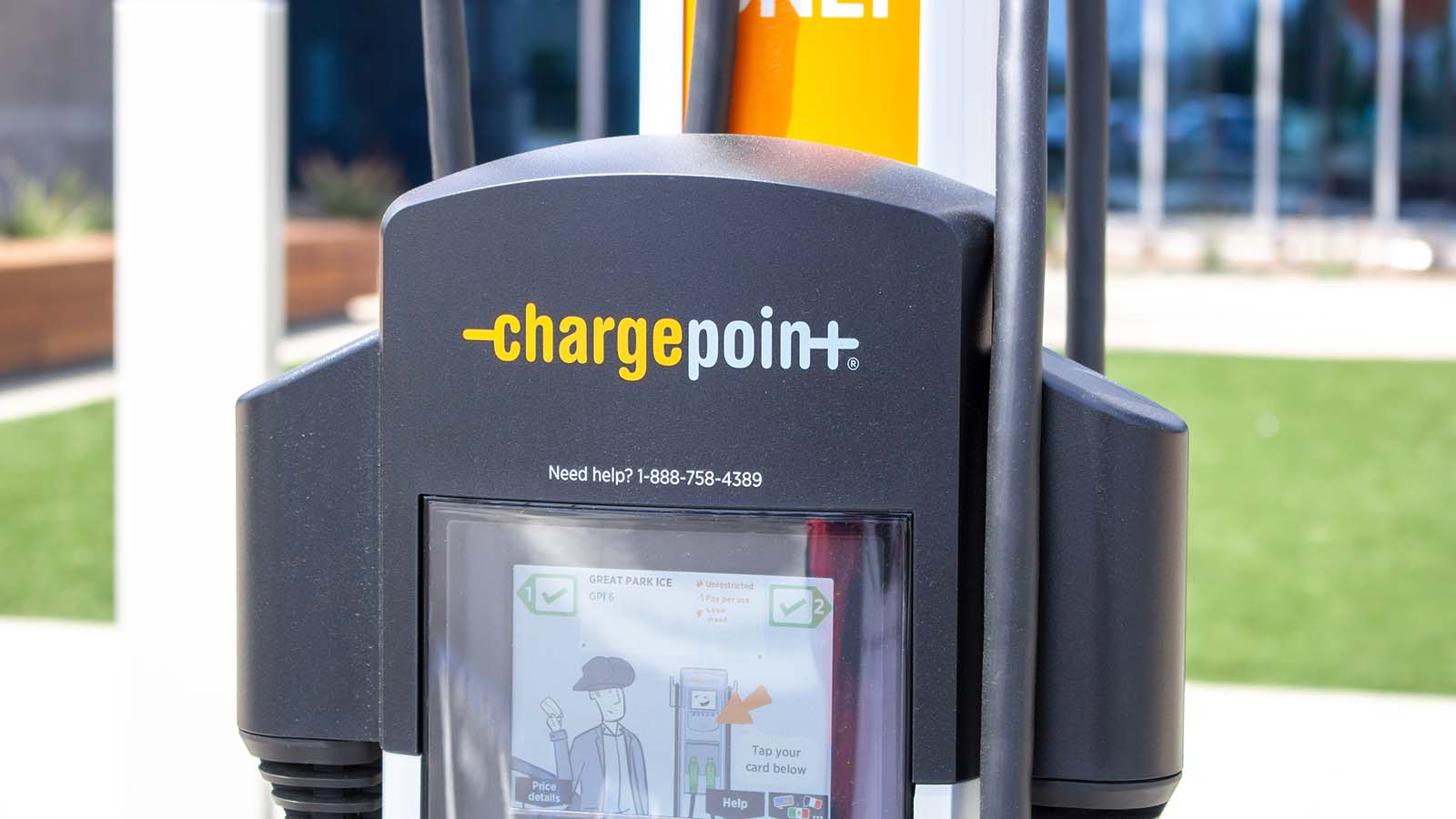 With oil prices rapidly rising and Tesla (NASDAQ:TSLA) weakening, Chargepoint's (NYSE:CHPT) outlook has improved. As a result, after its recent pullback, CHPT stock looks even more attractive for long-term investors than in previous months.
Meanwhile, I believe that Chargepoint could easily become a takeover target and that the company could join the hydrogen revolution. Finally, a major Wall Street research firm recently issued a very bullish mote on CHPT stock.
While longer-term investors may want to wait for a further pullback before buying Chargepoint's shares, they can feel comfortable about buying some of the company's stock now. Medium-term investors, however, should wait for the shares to fall further before buying them.
Oil Prices and Tesla's Issues
As of the early afternoon of Mar. 8, the price of West Texas Intermediate oil had jumped to $65 from $48 on Dec. 21. The large, fast, unexpected surge in the price of oil is quite bullish for electric vehicles (EVs) and for Chargepoint. Obviously, higher oil prices make the relatively cheap cost of powering EVs much more attractive than when oil prices are low.
Indeed, if oil prices climb another 25% by the end of the year, I believe that many apartment-dwellers will look to buy EVs. That trend, in turn, would meaningfully boost Chargepoint's top and bottom lines, since EV chargers cannot be stored in apartments. And apartment-building garages could buy EV chargers through the company.
I've predicted for some time that Tesla could be hurt by intensified competition. Now, with the EV maker's sales weakening rapidly in Europe and slowly in much of the U.S., even some previously hardcore Tesla bulls appear to be worrying that the company's market share could erode.
As I've explained in the past, strong sales for Tesla's challengers are bullish for Chargepoint and CHPT stock, since Tesla has a large network of charging stations and many of its competitors do not.
 A Takeover Target and the Hydrogen Revolution
On Jan. 25, Royal Dutch Shell (NYSE:RDS-A), a large oil company, disclosed "that it would buy ubitricity, the U.K.'s largest electric-vehicle charging network, as it looks to diversify away from fossil fuels," Investor's Business Daily reported.
In the coming quarters and years, other large companies — especially those specializing in fossil fuels, whose business is being eroded by EVs — will likely look to exploit the growth of EVs. One way they can do so is by making acquisitions, and Shell's deal suggests that EV charging-station networks are becoming attractive assets. Consequently, I believe that Chargepoint could easily become a takeover target, propelling CHPT stock much higher.
On the hydrogen front, as I've reported previously, California and Europe — along with multiple large companies — are looking to greatly accelerate the adoption of hydrogen trucks. As a consequence, the demand for hydrogen fuel is likely to surge. With its large network of charging stations in Europe and the U.S., along with its reputation as a provider of clean energy, Chargepoint could start providing hydrogen at its stations. That trend, in turn, would boost the company's growth and CHPT stock.
Furthermore, on Mar. 3, research firm Oppenheimer initiated coverage of CHPT stock at outperform. The firm wrote that ChargePoint's technology has created a "seamless user experience and asset management." It set a $39 price target on the name, 51% above the stock's current price (at close on Mar. 8) of $25.68.
The Bottom Line on CHPT Stock
Over the long term, Chargepoint's many strong opportunities should enable it to meaningfully outperform the Nasdaq and the S&P 500.  Given many investors' current unease about EV stocks, however, the shares could weaken in the near term. Further, the company's fourth-quarter earnings, slated to be unveiled on Mar. 11, could trigger more selling.
In light of these points, as I mentioned earlier, medium-term investors should avoid the name at this point. Meanwhile, long-term investors may want to buy some shares now and additional shares after the pullback that's likely to come soon.
On the date of publication, Larry Ramer did not have (either directly or indirectly) any positions in the securities mentioned in this article. 
Larry Ramer has conducted research and written articles on U.S. stocks for 13 years. He has been employed by The Fly and Israel's largest business newspaper, Globes. Larry began writing columns for InvestorPlace in 2015.  Among his highly successful, contrarian picks have been GE, solar stocks, and Snap. You can reach him on StockTwits at @larryramer.  
View more information: https://investorplace.com/2021/03/chpt-stock-with-multiple-catalysts-strengthening-chargepoint-looks-attractive/