CCIV Stock: Churchill Capital IV Merger With Lucid Motors Is Undervalued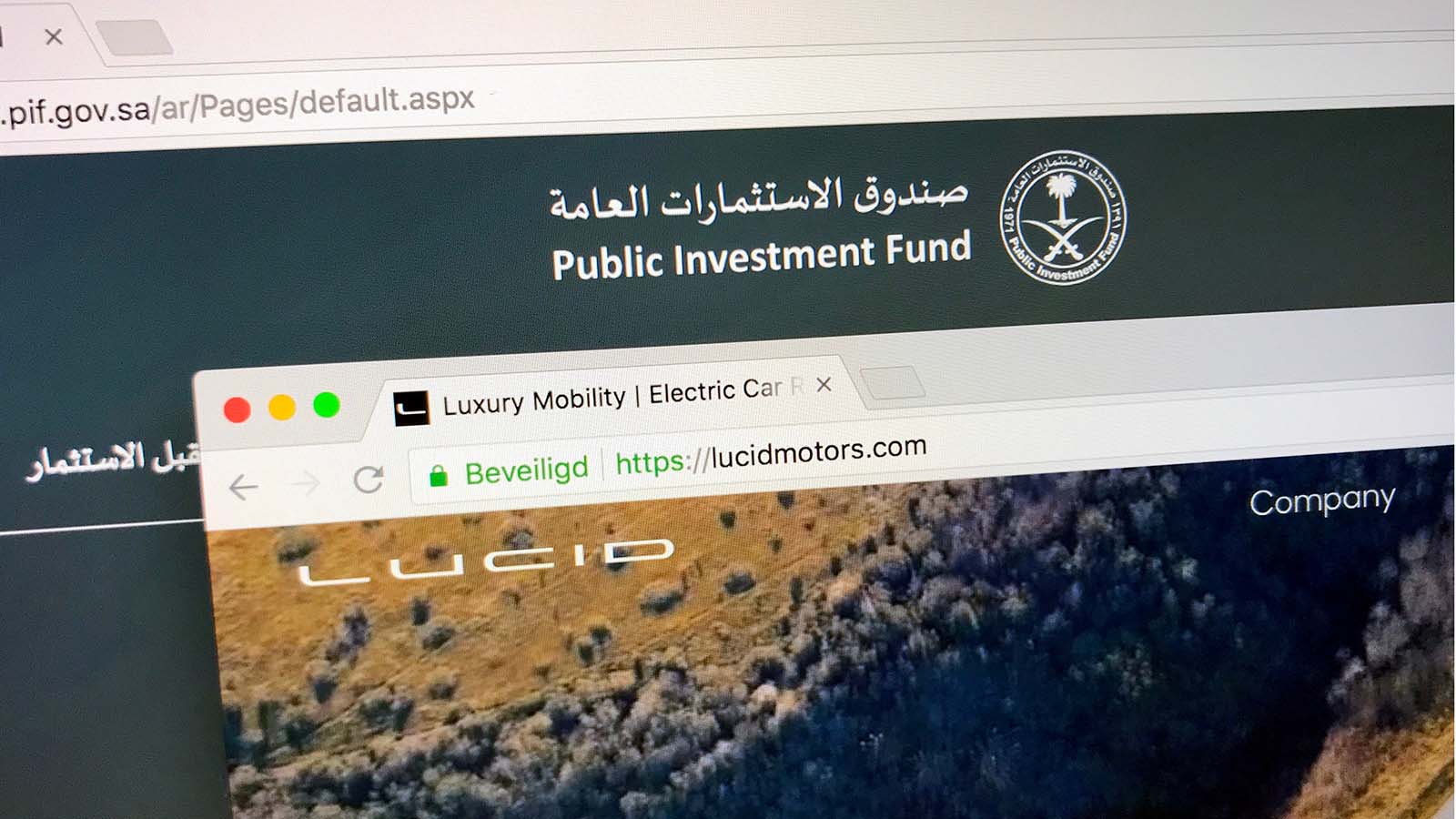 Churchill Capital IV (NYSE:CCIV) finally announced a definitive merger with Arizona-based electric vehicle (EV) company Lucid Motors on Feb. 22. The market had been anticipating this, and at one point CCIV stock spiked to over $62 per share.
As of close on Mar. 1, the stock was at $30.63, and I believe it was about 20% or so undervalued at that point. This is based on my calculations of its comp value, which I will describe in this article.
This is a fairly large deal. For example, at $30.63, the pro forma market capitalization is now $49 billion. This is because on page 62 of the accompanying slide presentation, Churchill Capital says there will be 1,599 million shares outstanding.
In addition, since Lucid Motors will receive $4.4 billion at the close of the merger, the enterprise value (EV) will be $44.6 billion. This makes the CCIV stock merger with Lucid Motors one of the largest SPAC (special purpose acquisition company) deals ever done.
Forecasting Lucid Motors
Lucid Motors already has an electric powertrain manufacturing plant in Casa Grande, about an hour south of Phoenix (where I live). It is also building a second plant so that at full capacity it can produce 365,000 electric luxury sedans (called the Lucid Air) per year.
Production will ramp up starting in 2022. During the first year they intend to make 20,000 EVs. That is when revenue will be $2.2 billion.
By 2024 they forecast delivering 90,000 Lucid Airs and making $9.9 billion in revenue, plus EBITDA (earnings before interest, taxes, depreciation, and amortization) profits of $592 million. That puts the stock on a forward EV-to-sales ratio of 4.5 times.
You can see these projections in the table I have put together on the above, as well as the pro forma valuation multiples.
By 2025, the company expects to start making free cash flow (i.e., net income less working capital changes and all non-cash addbacks, minus capital expenditures).
The table above shows that over the next four years, starting in 2022, the company's revenue is forecast to grow by 79% annually.
What CCIV Stock Is Worth
Fortunately, Lucid Motors and Churchill Capital provide a comparison with other EV stocks. For example, for 2024, the median EV-to-sales multiple is 4.1 times.
However, as you can see in the table I put together above, CCIV stock is already trading at 4.5 times 2024 revenue. So this means that the enterprise value is just $40.7 billion.
After adding back $4.4 billion in cash, the equity market value is $45.1 billion. Since there are 1,599 billion shares on a pro forma basis, the target price is only $28.21. That implies a potential drop of 8% from the Mar. 1 price of $30.63.
However, this is based on a comp median of five stocks in 2024, ranging from 2 times for Fisker (NYSE:FSR) to 10.7 times for Tesla (NASDAQ:TSLA).
I decided to average the median number of 4.1 plus 70% of Tesla's 10.7 times multiple. This is because I suspect it is highly likely that Lucid will have a higher-than-average multiple. Its luxury sedan will likely move its valuation closer to Tesla's value than the median of other electric vehicle stocks.
The table at the right shows the results of this revised valuation. For example, by using both the comp median and the Tesla multiple, the price averages to $46.84 per share. This represents a potential gain of 53%.
But I revised this to only average 70% of the Tesla multiple with the median multiple. This works out to a price of $37.02, or 20.8% above the Mar. 1 price.
What to Do With CCIV Stock
The bottom line here is that I have shown that CCIV stock is worth somewhere between $37.02 and $46.84 per share. This represents a potential gain of between 20.8% and 53% above the Mar. 1 price of $30.63.
You can use this information to assess what multiple you think CCIV stock should have and adjust your valuation accordingly. Keep in mind that the company will not begin producing cars and revenue until 2022.
The SPAC merger deal has to close as well. The company said they expect it to close in Q2 2021. That will give it time to hire additional people and ramp up its production facilities to meet its 2022 revenue targets.
Therefore, it is going to be a good while before the company begins to update the market on its actual forecasts going forward. I suspect the market will continue to adjust its valuation. For example, don't expect any Wall Street research to come forward until the merger closes. But at this time I believe that the market has undervalued CCIV stock.
On the date of publication, Mark R. Hake holds a long position in Tesla (TSLA) stock.
Mark Hake writes about personal finance on mrhake.medium.com and runs the Total Yield Value Guide which you can review here. 
View more information: https://investorplace.com/2021/03/cciv-stock-churchill-capital-iv-merger-with-lucid-motors-undervalued/