Cardano Is Going Rogue Against Bitcoin's Volatility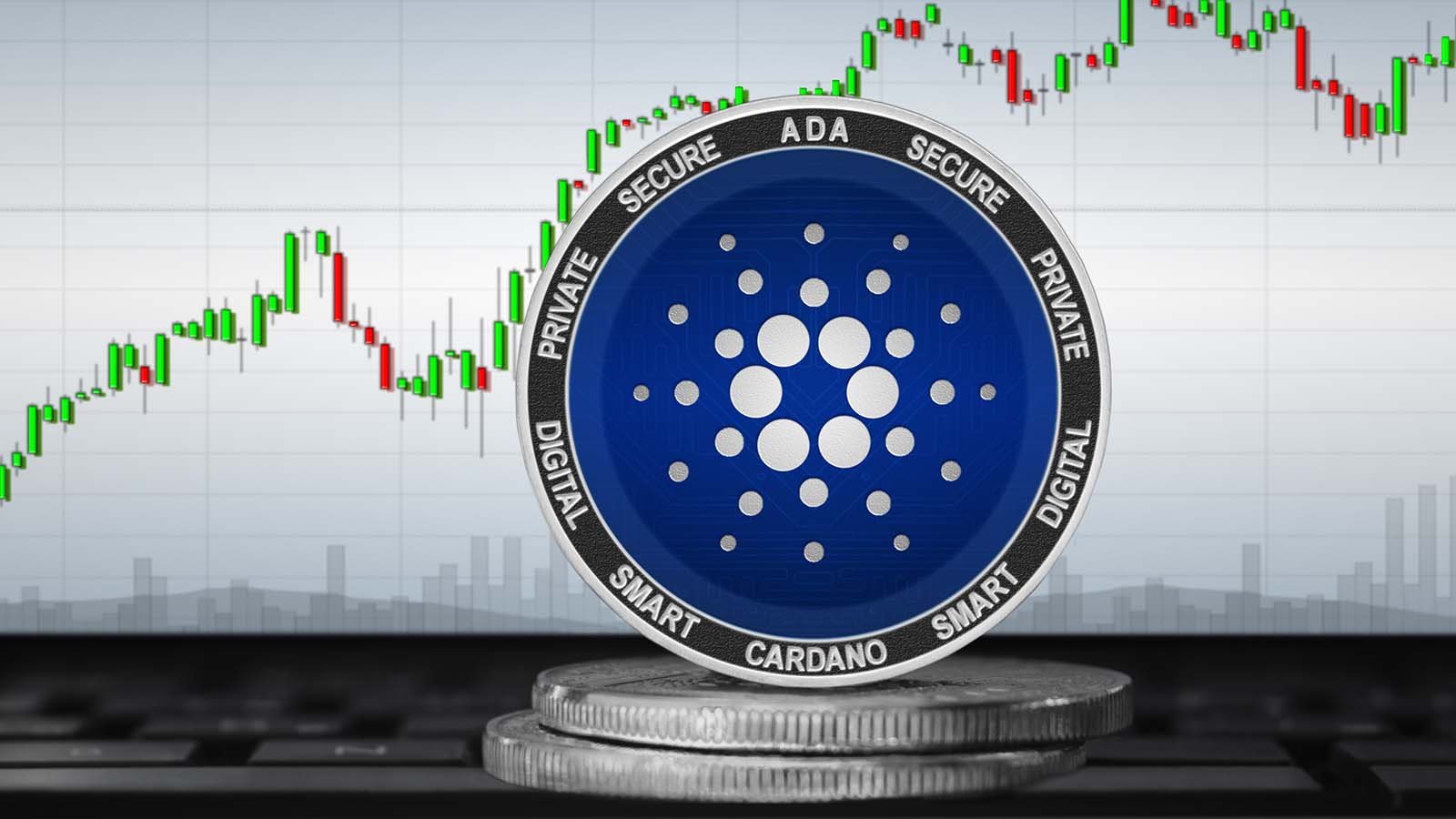 When it comes to cryptocurrencies, the general rule of thumb is, as Bitcoin (CCC:BTC-USD) goes, so does the rest of the sector. Though Bitcoin has garnered tremendous credibility over the years — and especially during the trailing 365 days — the latching of nearly every other crypto asset to BTC has been problematic. Frankly, you don't see this in other asset classes. And that's why Cardano (CCC:ADA-USD) has been raising eyebrows.
Over the past seven days from the time of writing, BTC dropped about 16%. During the same period, though, Cardano jumped almost 8%. Over the trailing 24 hours, ADA is down 2.42%. Bitcoin is down 3.86% while Ethereum (CCC:ETH-USD) shed about 2%.
What especially makes this arena dangerous is that there's no way to hedge within the game itself. For instance, in the equities market, if you believe that a rotation away from risk-on growth stocks will occur, you can reasonably wager on consumer staples.
Or if you see deflation coming around the corner, you could pile into secular businesses, such as utilities or agriculture. Then, when you anticipate a return to normal, you could return to risk-on assets.
With crypto, all eyes were on Bitcoin, whether you were an ardent Cardano advocate or a supporter of any other competing coin. This has its pros and cons. Obviously, when Bitcoin rallies, it becomes a rising tide that lifts all boats. But when it crashes, suddenly, the individual fundamentals don't matter.
Therefore, Cardano moving against the grain performance-wise over the past week is a welcome sight, even if you don't own ADA. But how long will this "discordant" setup last?
Can Energy Efficiency Save Cardano?
While no one can say with absolute certainty whether Cardano can keep moving higher against an apparently deflationary wave against other cryptocurrencies, history doesn't provide any encouragement.
The last time Bitcoin hit an all-time high was around mid-December 2017, when it came tantalizingly close to hitting $20,000. Also at that time, Ethereum hit an all-time high as well. But the difference is that ETH kept moving higher, from roughly $660 to over $1,200 on Jan. 11, 2018.
In other words, before Cardano went rogue, Ethereum did so in a massive way. After all, ETH almost doubled between the time of BTC hitting its high and ETH doing the same the following month. Interestingly, both Cardano and Ethereum are focused on proof-of-stake blockchain architectures, which are inherently more energy efficient than proof-of-stake protocols like Bitcoin.
Could that be the answer to why Cardano moved higher while other coins tumbled, energy efficiency? On several levels, this thesis makes sense. For one thing, Elon Musk of Tesla (NASDAQ:TSLA) tweeted that his company will no longer accept Bitcoin as payment for electric vehicles. Specifically, Musk cited concerns regarding the environmental impact that crypto mining imposed.
Second, blockchain experts know that energy inefficiency is essentially baked into Bitcoin's architecture. In comparison, Cardano uses only a tiny fraction of the energy required to mine BTC. Therefore, the implication is that ADA is a much more functional or utilitarian asset than Bitcoin.
You're not going to find any arguments from me. I've done Bitcoin transactions before and they're terrible on almost every level: convenience, price, speed, you name it. But because it's so inefficient, BTC commands a premium as a store of value.
Cardano, on the other hand, is valuable because it's functional and efficient. But this may already be priced in, considering that other competing cryptos can say the same thing.
Trade ADA Rationally
Lastly, I think it's helpful to acknowledge the obvious: people invest in cryptocurrencies to make money. While I can't prove it, I don't think most investors considered the environmental impact of their digital holdings. It might not even rank among the top 20 reasons why people buy the coins that they do.
To put it another way, the environmental aspect of Cardano is certainly interesting. And there will be some investors who take the carbon footprint of their crypto trading very seriously. I just don't think there are enough of them to move the needle.
Therefore, if you are going to invest in ADA, do so because you believe in the technical posture or some other investment-specific angle. While efficiency is an important concept to consider from a policy perspective, it's not something most traders are worried about at the moment.
Finally, cryptos have a poor history of trading against Bitcoin's grain. Cardano has an inverse correlation for a few days. Unless this changes to a few months, you may want to limit your ultimate exposure to ADA.
On the date of publication, Josh Enomoto held a LONG position in ADA, BTC, ETH and held a SHORT position in TSLA. The opinions expressed in this article are those of the writer, subject to the InvestorPlace.com Publishing Guidelines.
A former senior business analyst for Sony Electronics, Josh Enomoto has helped broker major contracts with Fortune Global 500 companies. Over the past several years, he has delivered unique, critical insights for the investment markets, as well as various other industries including legal, construction management, and healthcare.
View more information: https://investorplace.com/2021/05/cardano-going-rogue-vs-bitcoin-volatility/